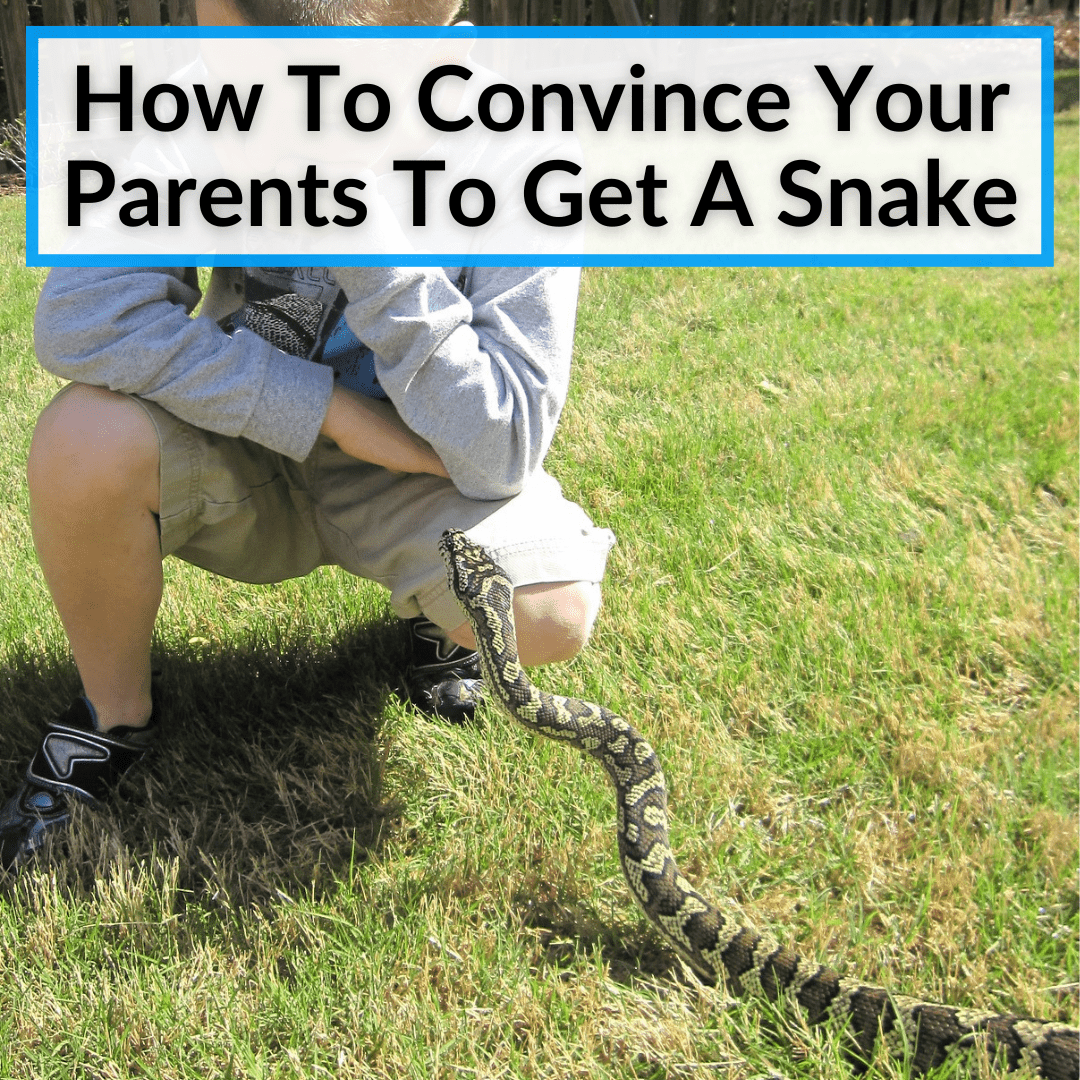 Parents just don't understand!
Will Smith rapped it many years ago, and we have all felt it at some point in our lives.
But as we get older, we realize that many times, our parents were right.
When it comes to convincing your parents to get a snake, the key is to understand their concerns.
Then you can address them one by one in a logical and reasoned manner.
Demonstrate you have the maturity to care for a snake and that snakes are not actually scary, and they may very well agree to let you get one.
Keep reading to learn how to convince your parents to get a snake. Follow the tips below to show your parents you can handle the responsibility and begin to win them over.
How To Convince Your Parents To Get A Snake
Implement each of the following tips to show your parents that you are mature and responsible enough to handle a pet and to help them understand that snakes are not anywhere near as scary as they may believe.
Do Your Research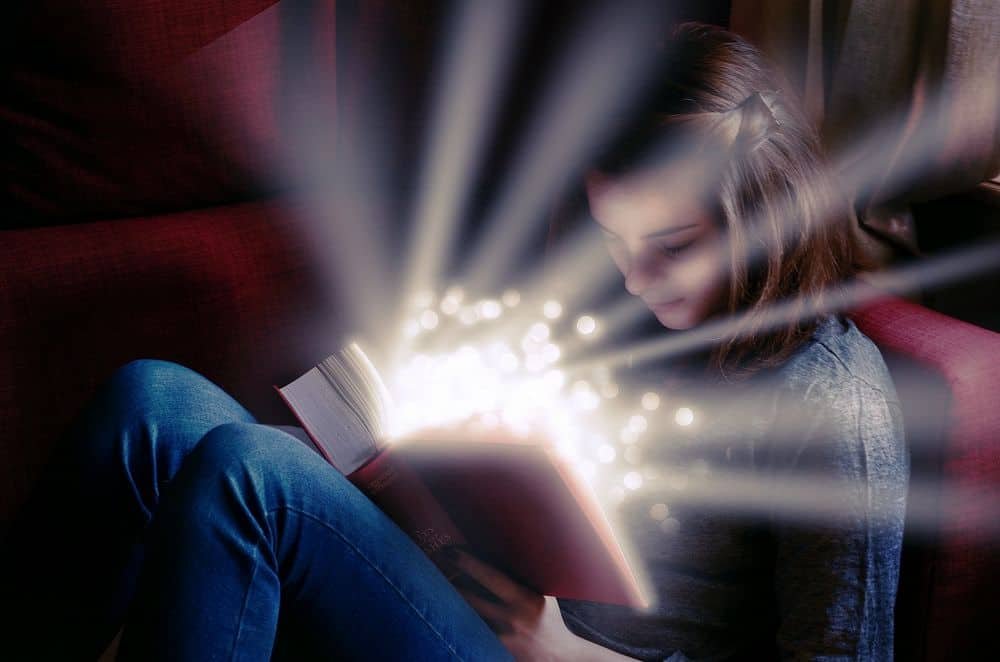 If you need to convince your parents to get a snake, you are going to have to do your research. The way to win over your parents is to be far more knowledgeable about snakes than they are.
You will need to know how to look after a snake and be able to prove to them that you know this, so that your parents can be confident they will not have to do all of the work, when it comes to caring for the snake.
Do your research in areas such as what a snake will eat, the type of tank you should keep it in, temperature settings for the tank, how to clean a snake tank and what to do when your snake becomes sick.
You should be able to find all of the info you need on the web (might I humbly suggest browsing this site?). The more you know about snakes, and about the species you want to get in particular, the better you will be able to counter any arguments your parents might bring up.
Explain Why A Snake Will Make A Great Pet
There are so many different reasons a snake can make a great pet, so don't let your parents judge them on their reputation!
Snakes are very low maintenance pets. They very rarely poop or pee and do not need to eat that much food. In fact, fully grown snakes may only need to eat once every couple of weeks.
They are also quite solitary creatures, which means they don't require that much attention. And even though they're nocturnal, the chances of you hearing them throughout the night are very slim.
Show Responsibility
Do your parents think that you might not be responsible enough for a pet? If so, then start to prove them wrong! Make sure any chores are completed on time, do all of your homework, offer to take on extra chores, and keep up with smaller tasks such as keeping your bedroom clean.
If your parents can see that you're able to regularly clean your bedroom, they may soon decide you'll be ready to regularly clean out a tank. Show them that you can look after things and complete jobs.
Look After A Snake First
Snakes do not have the best reputation, thanks to movies, the media, and their overall image as venomous killers and dangers to society. This reputations could be putting your parents off having a snake in their home.
If you know a friend or family member that has a pet snake, why not ask them if you could look after theirs for a few days.
During this time, you'll be able to show your parents that snakes aren't anywhere near as bad as they've been made out to be. In fact, they are actually quite docile!
It'll also help you to prove that you will have no issues looking after one, and they won't need to do anything to look your new pet snake. You will handle everything!
Stay Calm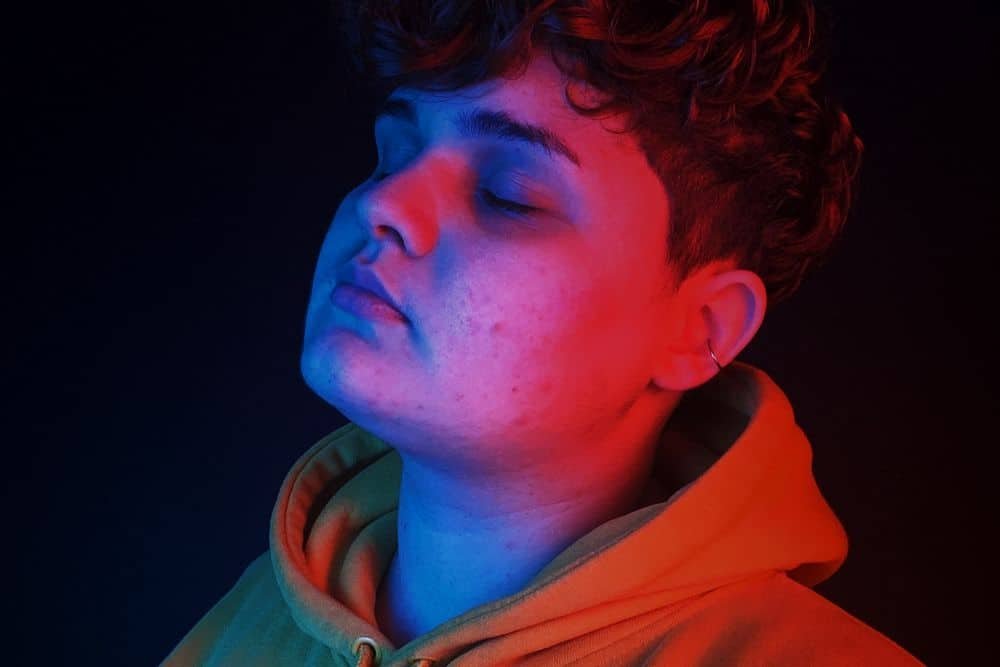 If you're struggling to convince your parents to let you get a snake, the very worst thing you can do is become angry. Try and stay calm and patient.
If your parents, see you becoming so worked up, it will give them even more reason to not let you get a snake. Remaining calm shows maturity and this is what you need to demonstrate to your parents.
Make sure you counteract their reasons against a snake with well justified and thought out arguments of your own. This will help show them that you are responsible and mature.
You can try explaining to your parents that you realize any pet is a huge responsibility. Explain that you know this pet will be in your life for many few years and you understand you will need to care for it and it will be dependent on you.
Convince Your Parents To Let You Get A Snake: Final Thoughts
If your parents are resistant to the idea of getting a snake as a pet, they likely have two concerns. One is that snakes are scary, or even dangerous. The other is that they are going to have to do most of the work.
If you want to convince your parents to get a snake, you need to address these two concerns in a rational manner.
Do your research and explain that snakes are not scary and that they are actually very easy to care for. In addition, demonstrate through your actions that you are plenty mature and responsible enough to care for a pet snake.