Even if you want to visit, you can't.
But who would want to?
True to its name, Snake Island is home to a large population of snakes. And little else.
Specifically, it is home to the deadly and endangered Golden Lancehead viper.
\With an incredibly fast-acting and deadly venom that can melt skin, this in one snake you're best off avoiding.
In fact, you're best off avoiding this entire island. And most do, and not just because visitors are banned. I guess people prefer not to have their skin melt.
All that said, we can't deny that this island and its primary inhabitants are endlessly fascinating. That's why we've gathered these amazing facts about this deadly place.
Snake Island: 7 Incredible Facts
1. Huge Snake Population
It was once believed that the island was home to 430,000 snakes, but that actual numbers are far lower. More recent studies found the population of golden lanceheads to be between 2,000 to 4,000. This population is concentrated entirely in the rain forests, which only cover a small portion of the island (about 62 acres or 0.25 square kilometres).
2. Zero Human Population
No one has lived on the island since the 1920s. Prior to that, people tried to turn it into a banana plantation. They burned the entire island to kill all the snakes, but the snakes just hid in crevices or underground and waited out the fire.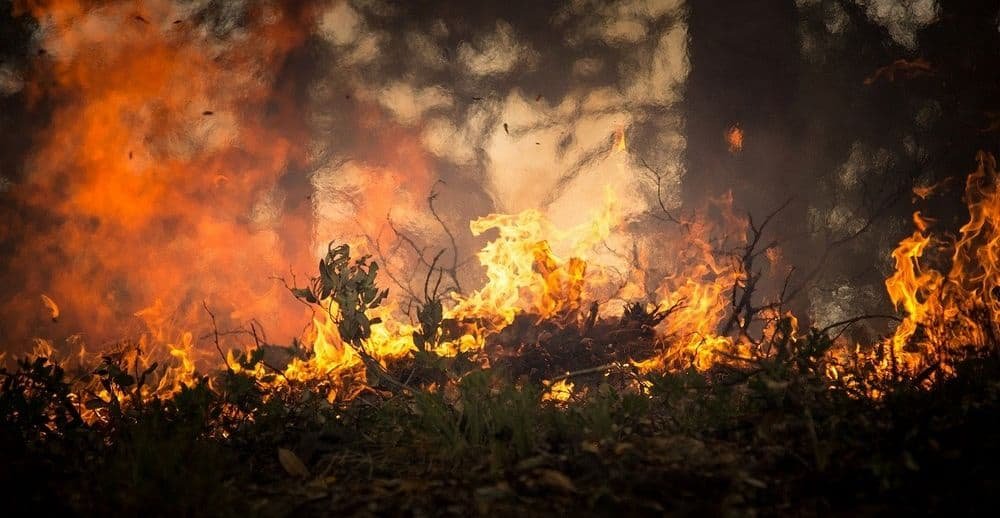 The attempt is actually where the island gets its name. Ilha Da Queimada Grande roughly translates to "the island of the big land-clearing fire".
Nowadays, the Brazilian government has declared the island off limits. No one lives there and only the navy or certain teams of researchers go there. At least legally. Illegal poachers do make their way to the island.
If for whatever reason you ever decide to go there, know that simple precautions like rubber boots won't protect you from snake bites here. First of all, these snakes can bite through rubber boots. Second, they spend much of their time in trees, so they can get you from above.
3. Killer History (Or Myths)
There are a number of stories surrounding the island, but how many are true is not known. Nevertheless, they are a larger part of the reason the island is off limits and the human population is zero.
One story tells of a fisherman who got lost and landed on the island. He tried to pick bananas a snake bit him from the tree. As he was running back to his boat, many more snakes but him, since there are so many of them on the island. Eventually, his boat made it back to the mainland—with him dead inside in a pool of blood.
Another story involves the last lighthouse keeper and his family. Apparently snakes found their way into their home and killed the entire family.
4. Skin Melting Venom
The venom of the golden lancehead has evolved to be 5 times more potent than other lanceheads that live on the mainland. It can let human skin on contact.
A single bite has a 7% fatality rate and can cause necrosis of muscular tissue, brain hemorrhage, kidney failure, and intestinal bleeding. You could die within an hour, but prompt medical attention drops the fatality rate to 3%. Of course, the island is over an hour from the mainland, so your chances aren't great.
5. They Eat Birds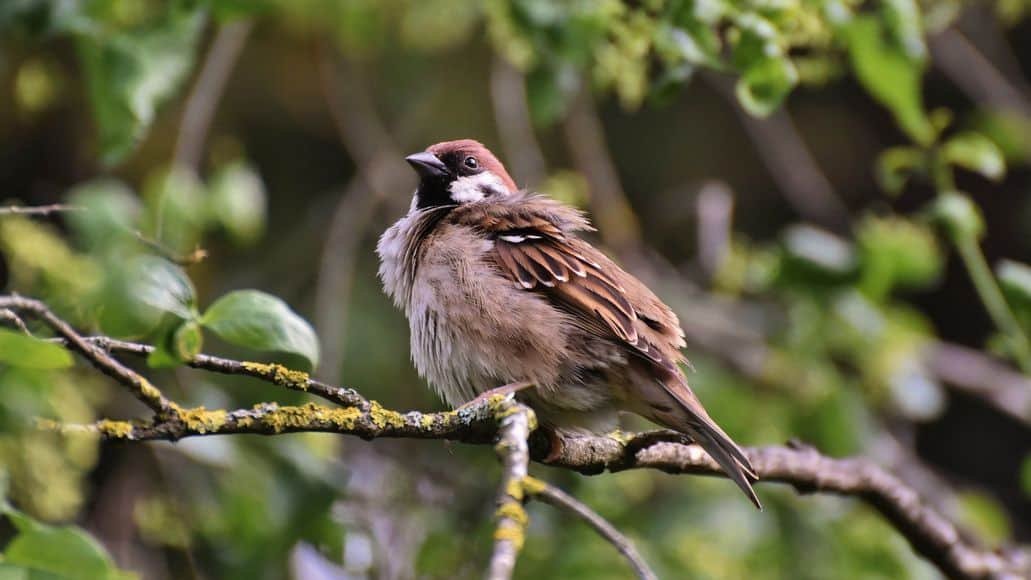 Golden lanceheads had to evolve to have faster-acting and more potent venom, because the only food source on the island are migrating birds. The snake hides in the trees. When a bird stops on the island for a rest, the snake strikes. The venom incapacitates the bird before it can fly off.
6. Life-Saving Venom
Do you need some good news? Scientists believe that golden lancehead venom can be used for pharmaceutical purposes. It has shown promise in making medicine for heart disease, circulation issues and blood clots. It may even help in curing cancer.
7. One Snake Is Worth $30,000
Due to their endangered status and the fact that their venom has the potential to be so useful, a single snake can fetch $30,000 on the black market. As a result, many poachers risk their life to sneak onto the island and catch as many snakes as they can. Would you set foot on this deadly island and try to capture a snake for a $30,000 payoff?
Snake Island Info
Ilha Da Queimada Grande in Brazil, widely known as Snake Island, is one of the deadliest islands in the world. The island got its name from its inhabitants, some of the deadliest snakes in the world.
The island is located in the Atlantic Ocean, about 145 km from Sao Paulo. It is absolutely beautiful with breathtakingly picturesque views. It has a temperate climate with flat rocky cliffs and lush green forests.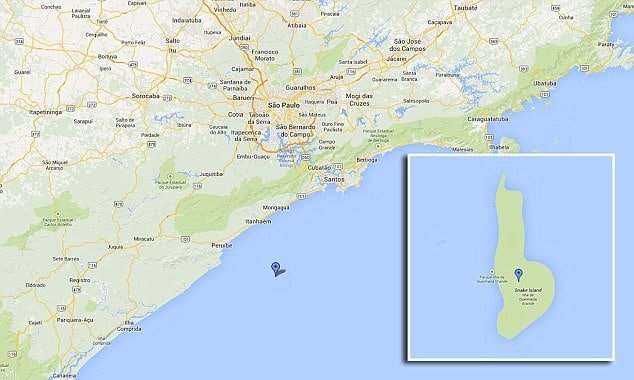 You would never guess the danger that lurks there just from looking at it, but this inconspicuous island has the highest concentration of poisonous snakes anywhere on earth. Among them is the famed Golden Lancehead, the world's most poisonous viper.
Because of the danger awaiting any visitor, the Brazilian government strictly controls visits to the snake island. Not that any locals want to go there anyway.
Past Human Inhabitants
While snake island is not inhabited now, people did live there in the past, up until the late 1920s. The lighthouse on the island is a reminder of past human activity.
But people have stopped visiting the island, ever since the local lighthouse keeper and his family were killed by vipers. Today a Brazilian navy team periodically visits the lighthouse to make sure it is in working order.
Researchers estimate that over 4000 snakes live on the island, spread across 110 acres. Reports show that you can see one snake every six square yards.
It is for that reason that Brazil has strictly forbidden visitors, for the mutual benefits of both humans and snakes the (golden lancehead is an endangered species, but also incredibly valuable, enticing hunters).
In addition to the Brazilian navy, vetted scientists from Chico Mendes Institute for biodiversity conservation are also allowed to visit the island, in order to monitor the creatures and their habitat.
How The Island Became A Snake Paradise
In the past, the island was attached to mainland Brazil by a land bridge, but rising sea levels separated it from the coast. Snakes that had crossed the lad bridge to the island were suddenly stranded.
Due to the complete absence of ground-level predators, their population grew rapidly. However, there was also a lack of prey on the island. Luckily, the snakes adapted.
They evolved to become more venomous and their venom became incredibly fast-acting. This allowed them to prey on migratory birds making a brief stop on the island on their long migration.
The fast-acting and powerful venom kills the birds almost instantly, before they can fly away and leave the island.
There is also a legend that the snakes were originally introduced by pirates who wanted to protect buried treasure on the island. But in reality, the presence of snakes is better explained by the past connection to the mainland.
Is It Possible To Visit Snake Island?
Visiting the island legally requires the approval and co-operation of the Brazilian navy. That said, any daring tourist can travel to Peruibe, which is located 1.5 to 2 hours from Sao Paulo, and convince any local with a boat to take them to the island.
Just because it's possible does not mean its a good idea. Visiting is illegal and dangerous. If you simply want to see the famed golden lancehead, you are much better off seeing it in captivity.
You can see them at the Butanta institute in Sao Paulo or at the Sao Paulo zoo. The Zoológico Municipal Quinzinho de Barros in Sao Paulo also has a special golden viper that lives in the reptile house there.
Only Visit With A Medical Doctor
Any legal visit to the island must be accompanied by a doctor, due to the danger posed by the snakes. Without immediate medical attention, the chance of death from a bite increases dramatically.
The chance of dying from a golden lancehead bite is 7% percent. With proper medical treatment, the mortality rate drops to 3%. The highly toxic venom acts fast. It causes kidneys to fail, damages muscle tissues, and causes problems with brain function.
The easiest way to survive is to adhere to Brazilian law and avoid visiting the island altogether. Most people do just that, but not everyone avoids the island.
Illegal Visitors
As you might expect, the ban on entry doesn't stop poachers and wildlife smugglers, who illegally visit the island to capture the snakes.
The golden lancehead is now endangered due to inbreeding, degradation of its environment, and diseases. The strict entry laws to snake island are mainly in place to protect these vipers from humans, not the other way around.
Human greed is far more dangerous than the venom of the golden lancehead. A single golden lancehead can fetch around $30,000 on the black market, making a visit to the island very tempting to a large number of poachers.
What Kind Of Snakes Inhabit The Island?
Now you know snake island is full of snakes (imagine that!), you might be wondering what kind of snakes. We've already mentioned the most famous inhabitant, the deadly golden lancehead pit viper.
Ilha da Queimada Grande is the only home to this particular species. It lives nowhere else. Its venom is much stronger than related lanceheads on the mainland and is capable of melting human flesh.
The golden lancehead can grow to half a meter in length and it got its name from the golden color and shape of its head, which is elongated and comes to a point at the nose, to resemble a lance.
Is it the only snake on the island?
No, there is also a smaller population of Dipsas Albifrons. This non-venomous species of snake lives in the trees and feeds primarily on snails and slugs. They are slender and small to medium in size, with alternating rings separated by white, but the coloration and color pattern may vary.
These snakes also live on the mainland. They are not endangered or dangerous, which is why they definitely take a backseat to the much more famous golden lancehead.
While golden lancehead vipers are only found on snake island and thus endangered, they are not the only type of lanceheads in Brazil. The other lanceheads also have a fierce reputation. They account for 90% of snake bites in Brazil.
Does Anything Else Live On Snake Island?
Snakes are definitely the most famous residents, but they are not alone on the island. Some small animals and birds also inhabit the Ilha da Queimada Grande. Then there are the temporary inhabitants.
Migrating birds stop on the island for a brief rest. For many, it turns into a permanent stay, because the golden lancehead diet consists mainly of migrating birds. There are no mammals on the island, so birds are it for this killer snake. And they kill a lot of them.
The snakes hide out in the trees waiting for the birds to come. They strike quickly and the fast acting venom incapacitates the birds before they can fly away. Bon apetit!
Snake Island: Final Thoughts
Brazil is a popular holiday destination famous for its festive people, its jungles, its beaches and its beautiful islands. The more remote the island, the better, for many visitors.
But that does not hold true for the Ilha da Queimada Grande. It might be remote, but few people have any desire to visit. And those who do should stay away anyway, unless they are doing research.
The rest are either naive morons or poachers. And both of those groups have no business anywhere near snake island. The Brazilian government has banned visitors for a reason.
It did so to protect the visitors, of course, but more than that, it did so to protect the endangered golden lancehead. Because on top of everything else, this snake's venom could hold the key to curing a number of deadly diseases.
So, while snake island may be beautiful and its primary inhabitants incredibly fascinating, both are best left alone. There are plenty of other islands to visit, where stepping onto land does not put both your own life, and an entire species, at risk.