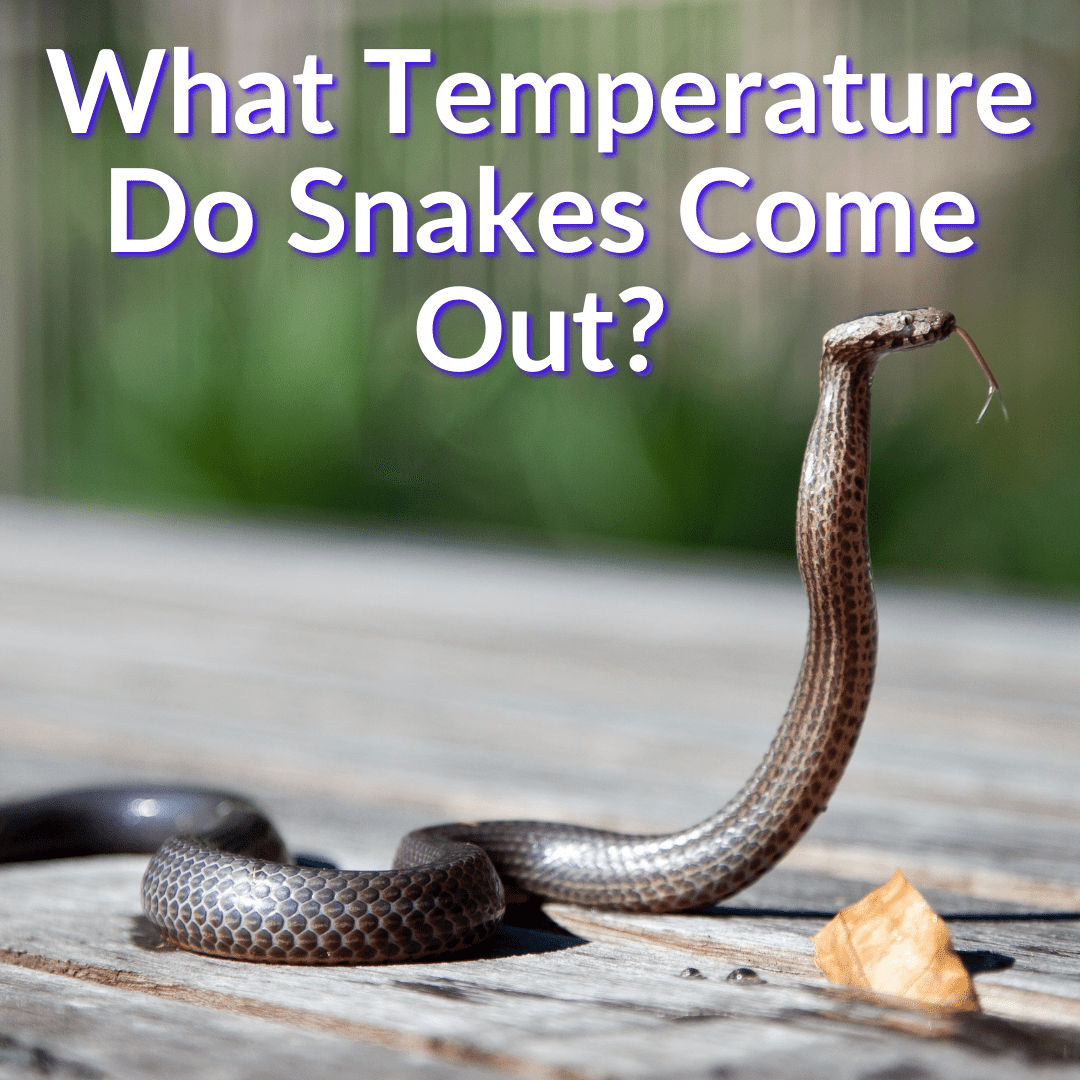 If you hike in the winter, you have nothing to worry about.
Unless you live in the tropics.
In temperate climates, you won't see snakes in the colder months.
You also won't see them during the heat of the day during the hotter months.
So what temperature do snakes come out then?
They have a specific range they like. Your chances of running into a snake are much higher when the ambient temperature is within that range.
Keep reading to learn at what temperature snakes become most active. If you want to minimize your chances of encountering a snake, you will definitely want to read this brief article.
What Temperature Do Snakes Come Out?
Snakes come out and are most active between temperatures of 68° and 80° Fahrenheit. This temperature range is the most comfortable for the vast majority of snakes.
If you have a pet snake, it is important to make sure the temperature in its tank is always between these marks. Of course, the ideal temperature for your snake depends on the species. Some like warmer temperatures than others.
Snake Season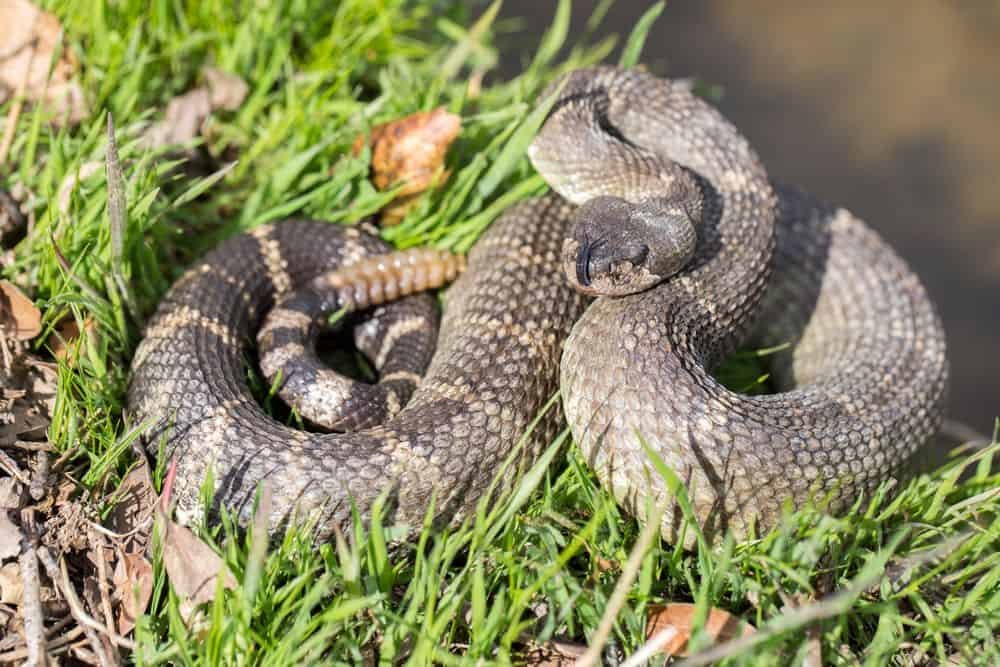 As cold-blooded animals, snakes will always try their best to avoid the cold at all costs. That means you're most likely to encounter one in the warmer months of the year.
Snakes rely on warmer temperatures to be able to function properly. When temperatures become cooler, their bodies begin to slow down and they aren't as fast, making it harder to catch prey.
During the late fall and winter, a snake is less likely to find prey thanks to the colder temperatures. This time of year is usually when they will find a den and begin their hibernation.
You can expect them to come out of their den from spring and be active all through spring and summer. You should stay alert for snakes from April through to October in temperate climates.
The exact months obviously vary from location to location. For example, the Texan snake season runs from March to October. In the tropics, snakes do not hibernate.
Hibernation
The majority of snakes outside the tropics hibernate in the winter. Actually, they brumate, which is similar, but has some key differences. You can read about brumation here.
When the temperature goes below 60° Fahrenheit, a snake becomes sluggish and lethargic. This eventually leads to brumation.
Snakes like to hibernate in locations where they know they won't be disturbed, like burrows left by other animals, under rocks, in caves or even in tree stumps. They want to know they will be left alone while sleeping. And who can blame them?
How To Avoid Snakes When They Are Out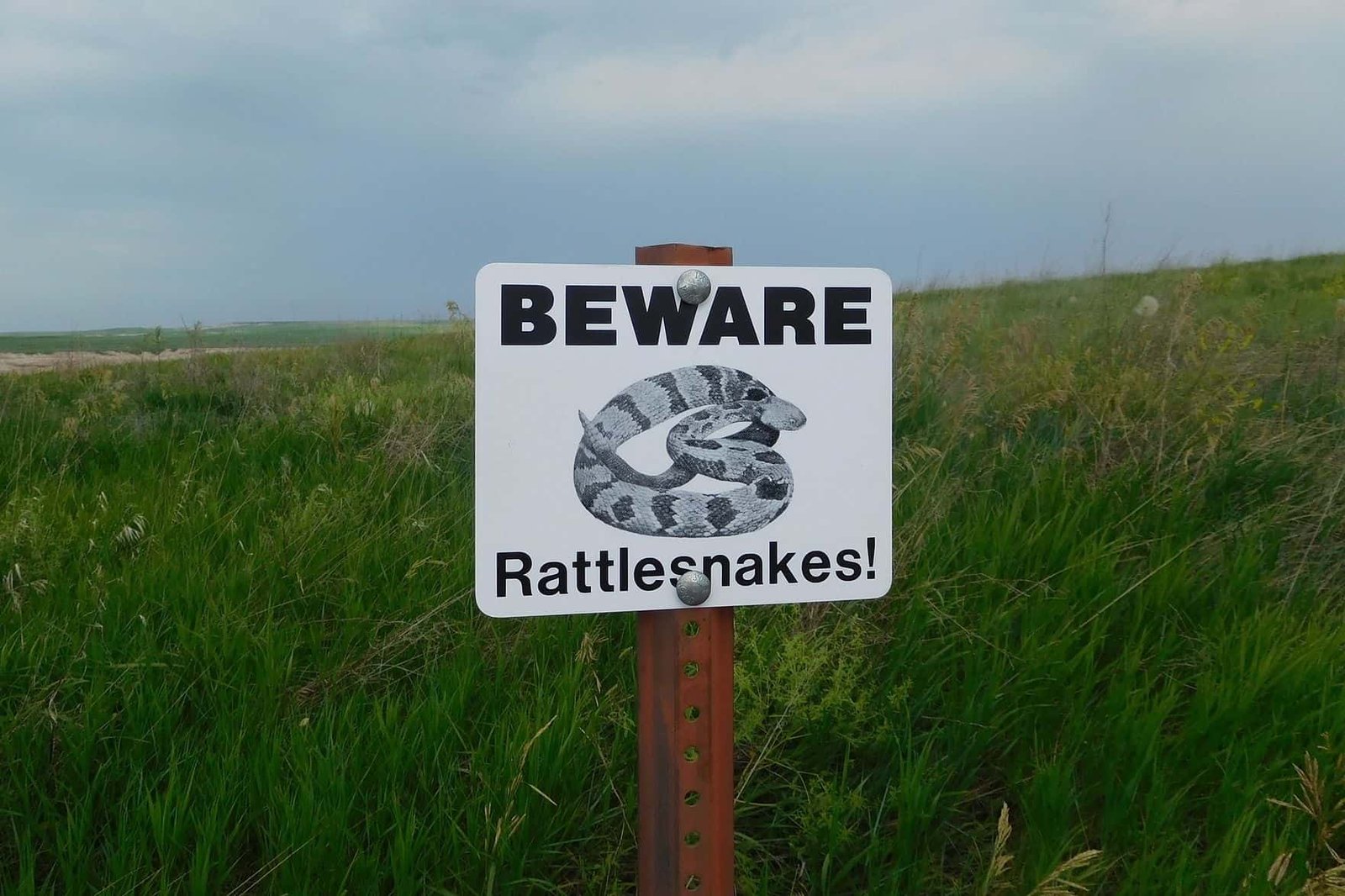 If you're hiking on a popular trail, you probably won't come across too many snakes. They're solitary creatures and will do their best to avoid areas where they know humans are likely to be.
If you're planning to hike off the beaten track, or you just like to always remain vigilant, there are things you can do to try and avoid encountering a snake.
You should take a walking stick or cane with you. You can use this to probe overgrown grassy areas before you step forward. A walking stick will also cause vibrations every time it hits the ground, which lets snakes now you are coming. Snakes bite when they are startled or cornered. If they hear you coming, they will move away and make sure you never even see them.
What Time Of Day Are Snakes Most Active?
Snakes are most active at dawn and dusk, at least during the summer months. Snakes don't like when it is too hot, so you are most likely to find them when the temperature has cooled down a little.
You'll find that they are most active in areas of vegetation or long, grassy plains, because this is where they hunt. You should make sure to be extra cautious in these areas during the summer months, especially during the cooler times of the day. You never know what snake you may encounter!
How Cold Is Too Cold For A Snake?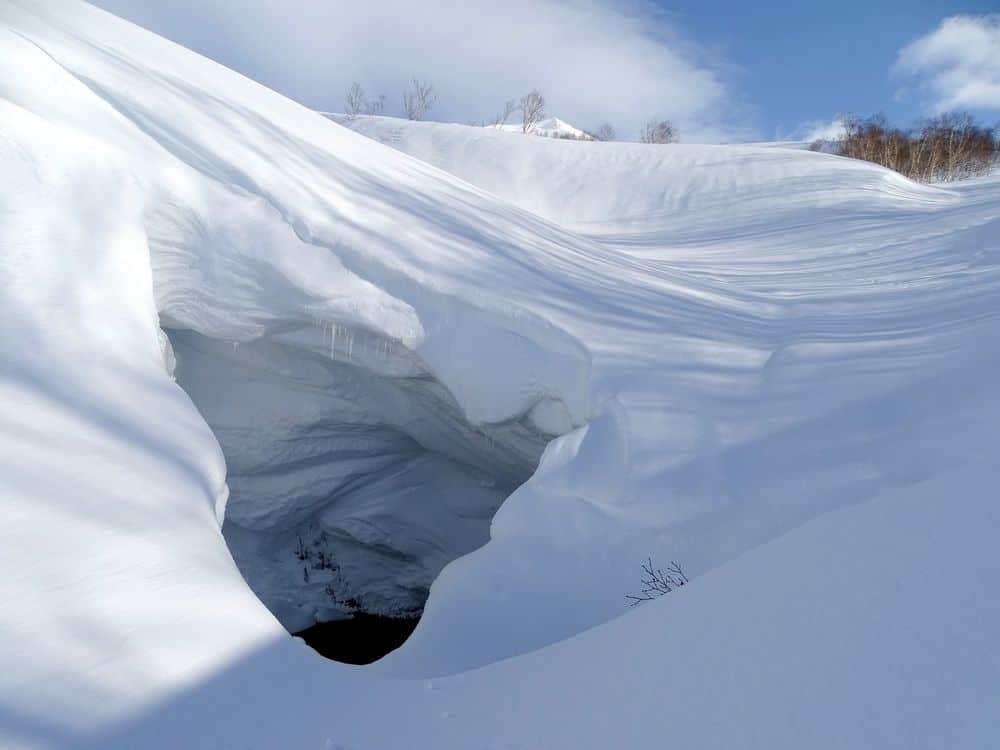 Anything below 70° Fahrenheit is too cold for a snake. If the temperature drops below this mark, their body will start to shut down. Snakes need a warm environment to survive. There is a reason you never see snakes in thick white snow!
Snakes depend on warmth, not just to be comfortable, but to survive. That is why you find the majority of snakes in warmer countries.
Without a warm source of heat, it won't be long until their organs start to shut down. This is particularly important to take note of, if you have a pet snake. You should make regular checks of the temperature in your snake tank.
What Temp Do Snakes Come Out: Final Thoughts
Snakes feel most comfortable at temperatures between 68° and 80° Fahrenheit. Whenever the temperature outdoors fall within this range, you are much more likely to see snakes.
If the temperature falls below this range, snake huddle up in their hiding spots to stay warm. In the colder months of the year, they disappear altogether to hibernate until the weather becomes warmer.
If the temperature rises above 80°, snakes are not comfortable either. They will find a cool, shady spot to wait until the temperature drops. That is why you rarely see snakes during the hot part of the day during the summer months.