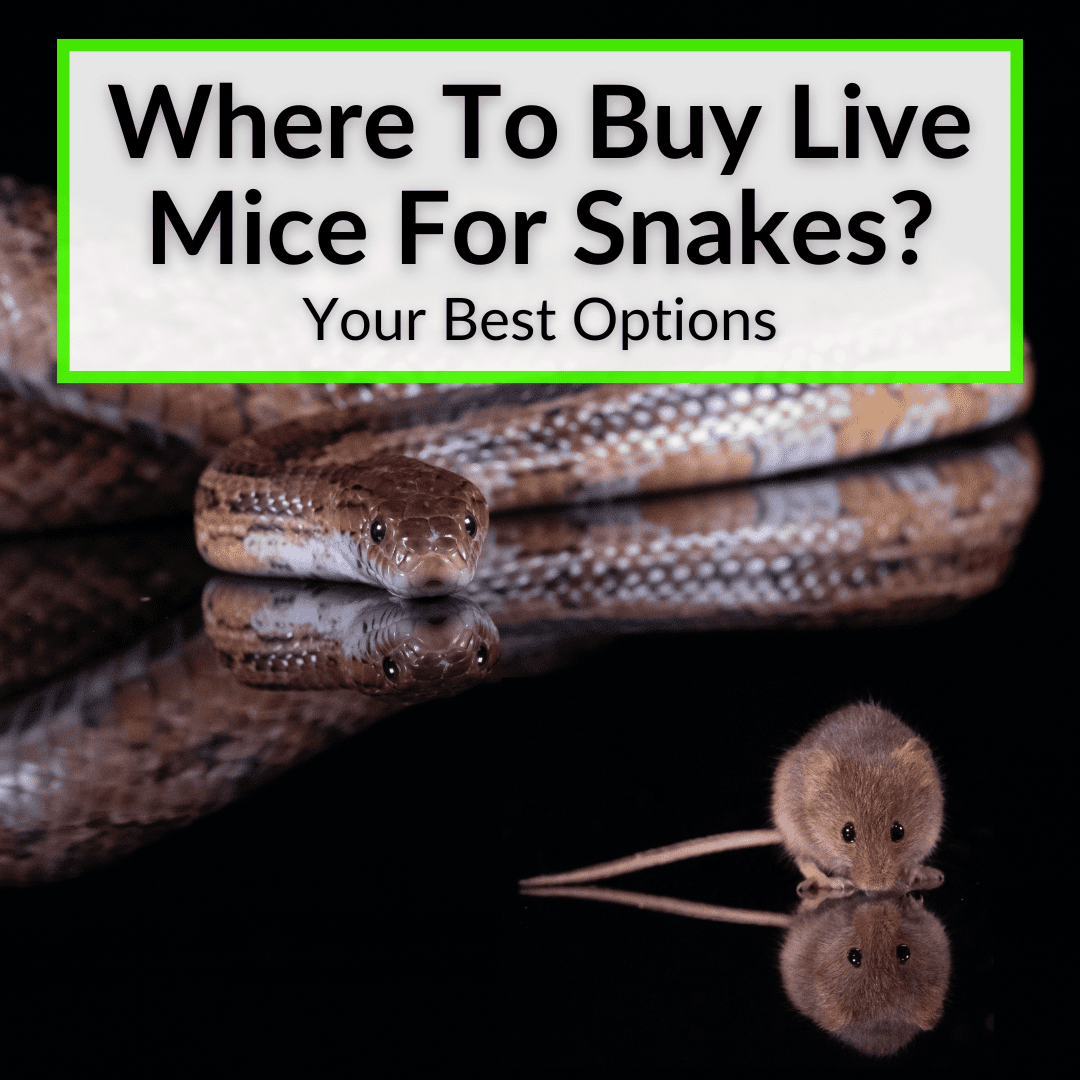 There is one question you need to ask yourself first.
Does it make sense to feed your snake live mice?
We'll get into that more below, but for most owners it does not.
And a big reason is that it can be hard to figure out where to buy live mice for snakes.
If you do decide you want to live feed your pet snake, you're in the right place.
Keep reading to learn your best options to ensure a steady supply of live mice or rats to feed your hungry snake. As mentioned, we'll also get into frozen mice and why they are usually a better choice for most snake owners.
Where To Buy Live Mice For Snakes?
The best place to buy live mice for a snake is your local pet store or a snake breeder. Check there first. If they don't have any available, you may have to breed your own mice.
Breeding your own rats or mice for your snake can be a lot of work, so you may want to consider just going with frozen mice instead. They are much more readily available and much easier to store, too.
If your pet store does not have those, you can also buy them online, from pet stores or from Amazon. Let's take a closer look at you main options, starting with the ideal situation.
Buying Live Mice From Pet Stores Or Breeders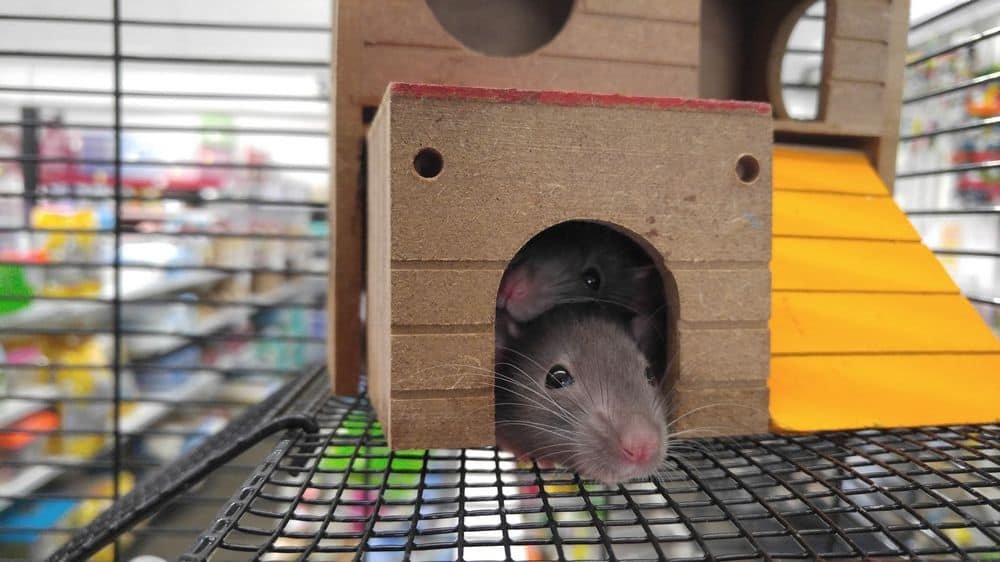 Pet stores or snake breeders are your best bet for trying to source live mice. You can always call ahead to your local pet store or breeder to ask if they have any on offer. If not, a private pet store might give you a better shot, if there is one nearby.
Can I Buy Live Mice And Have Them Shipped To Me?
No, not anymore. In the past, this was possible, but it has been made illegal over the past few years. The main reason for this is that live mice can carry a lot of diseases and shipping them makes it easy for those diseases to spread.
Many also consider it inhumane to ship rodents, because they can face harsh conditions, like cold or hot climates or lack of food and water, if the delivery time is long. Both of these can result in death, which not only makes them inedible for your snake but also means they die in inhumane conditions.
Breeding Your Own Rodents
This is generally the best option, if you want a steady supply of live mice or rats and you do not have a pet store nearby that can deliver. However, breeding your own live mice for snake food obviously means a lot of work. But perhaps less than you think. We have an article on how to breed your own rodents to feed your snake.
Buying Frozen Mice
The most humane way to feed your snake is with frozen mice. You can purchase these at your favourite pet store or even online. Amazon has a bunch of different ones in every size.
Moreover, you can buy them in large enough quantities to last you a while, and unlike live mice, you can store them in your freezer. Not only this, but frozen mice are much cheaper to buy than live mice.
They are simply more convenient all around. They are also better for your snake, to be honest, since a live mouse could injure your pet. Just make sure you fully defrost your mouse before feeding it to your snake. It will not want to eat food that is cold.
Where To Not Get Live Mice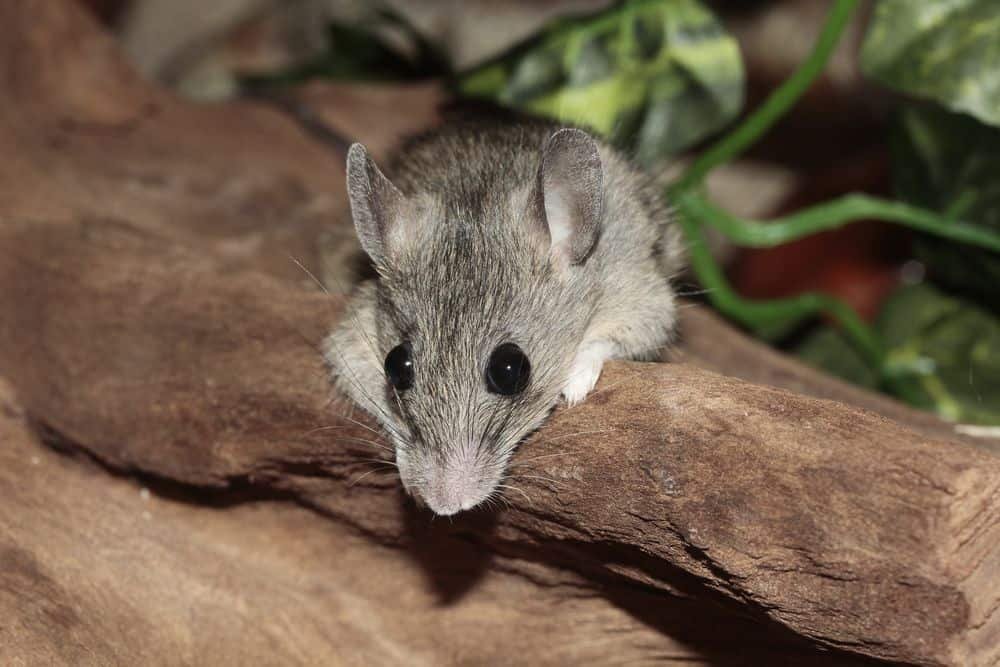 Sourcing your own mice from your backyard, or any wild and open area, may seem like a good idea, since your snake's food would be free. But I can guarantee you that it isn't!
Firstlany mice you find yourself could be carrying diseases, which can make your snake sick, or even you. It could also be mayhem for you trying to catch mice.
You would have to lay traps and hope you catch something. If you do not, your snake does not eat. It can also just up too much of your time, to the point where it just isn't worth it. Buying mice is just a better option. And again, frozen is generally better than live.
Is It Cruel To Feed Mice To Snakes?
Many do consider it cruel to feed your snake live mice. It causes the mouse severe distress, especially since it does not have the opportunity to run away as it would in the wild.
However you feel about that, the bigger problem is that, as mentioned, the mouse could end up harming your snake. It will fight for its life and could scratch or bite your snake causing a wound. That can become infected.
That is why we always recommend frozen mice. Even if your snake does not take to them at first, you can train it to eat dead prey. All you need to do is warm up the frozen mouse or rat before handing it over to your snake. If it does not want it, hold it with a pair of feeding tongs and move it around, to simulate live prey.
How Much Do Live Mice Cost?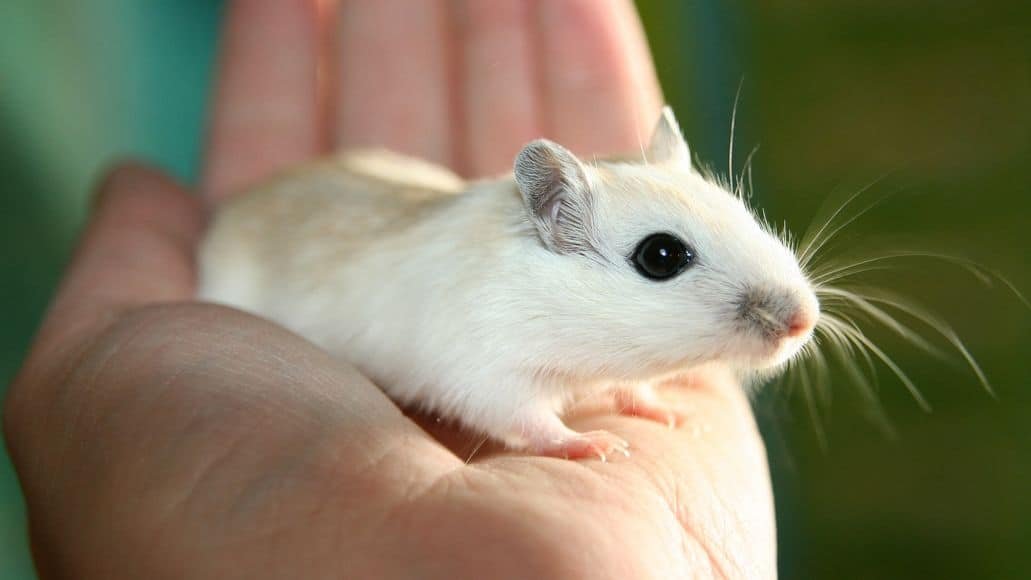 It can set you back anything from $5 to $10 to purchase a live mouse. Depending on how often you feed your pet snake this can become quite costly.
It's definitely cheaper to buy dead frozen prey to feed your snake, especially since you can buy frozen rodents in bulk.
Buying Live Mice For Snakes: Final Thoughts
You should be able to buy live mice from your local pet store, or from a nearby snake breeder. If neither is an option, the best way to go is to simply breed mice yourself.
Of course, we recommend foregoing live mice altogether and simply feeding your snake frozen mice. It is cheaper and much more convenient. And your snake won't care, once it has gotten used to them.