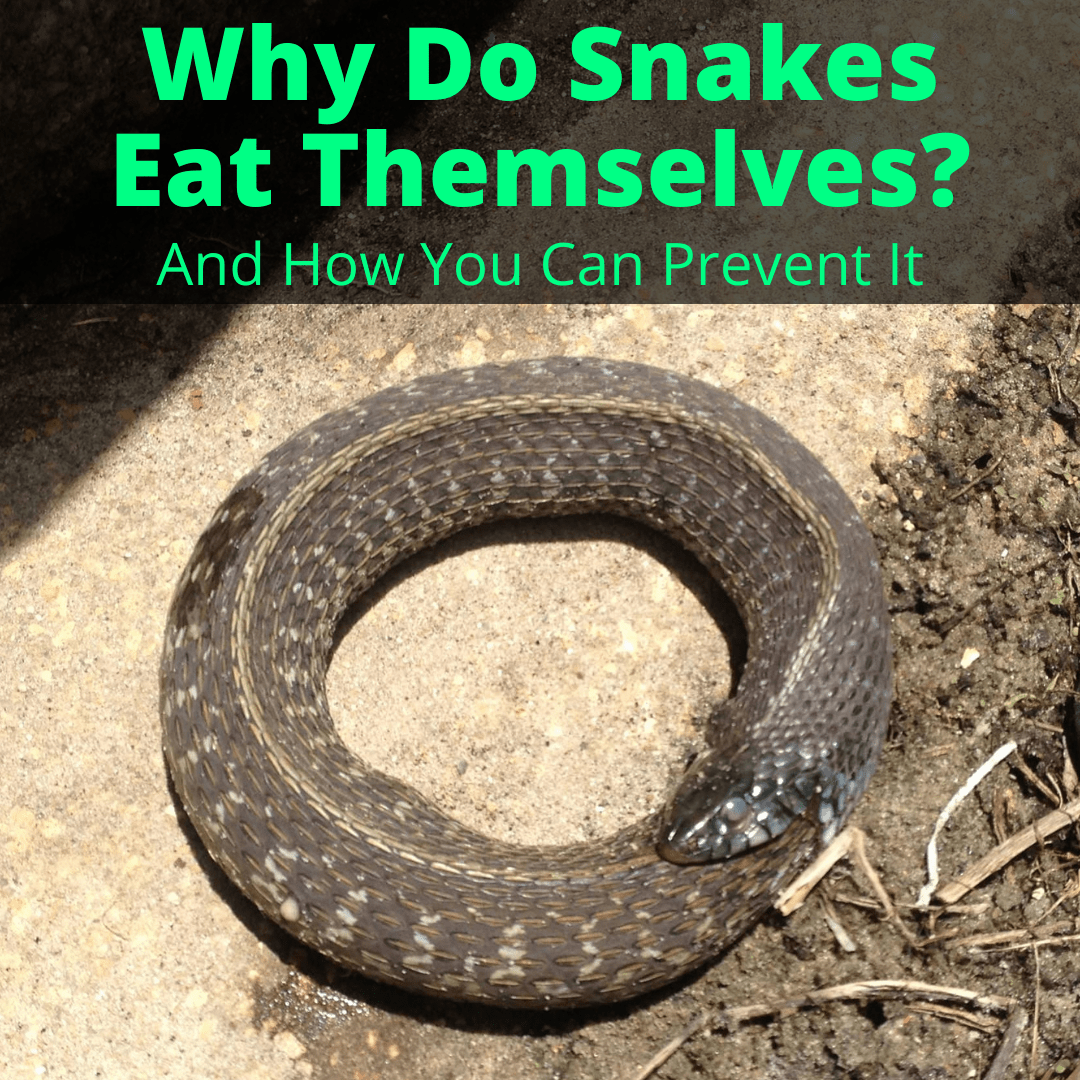 Is your pet snake trying to eat itself?
It's freaky, right?
I can't blame you for being worried. I mean there must be something wrong with your snake for it to try to swallow itself whole.
And, truth be told, you're right to be worried.
Once your snake starts to eat itself, it can be hard for it to stop. The intervention of a veterinarian is often required to keep it from seriously injuring itself.
With that in mind, let's explore why snakes eat themselves and what you can do to prevent it.
Why Do Snakes Eat Themselves?
Stress is the primary why your snake could be eating itself. Snakes are sensitive creatures that are susceptible to stress.
And there are a number of things that can stress them out.
Incorrect Environment
Your snake could be feeling stressed because something in its environment is not meeting its needs.
For example, if a snake feels too hot in its enclosure, it could become confused or experience a boost in metabolism so that it will want to eat whatever it sees – and that includes its own tail!
This is why it's so important to ensure that your cold-blooded pet has the correct levels of heat and humidity that it requires to be healthy.
If you think that the habitat could be the problem, check to make sure that the temperature and humidity of the enclosure are at the right levels for your snake.
Naturally, this means you need to research the type of environment your species of snake needs. Different snake species will have different requirements.
If too much heat is the issue, a quick fix is to gently spray the snake with a bit of cool water. This will help it feel less stressed out and could possibly encourage it to let go of its tail, if it is currently trying to eat itself.
Insufficient Space
Another issue that could be causing your snake to bite its own tail is if its enclosure is not large enough.
Not only can this stress your snake out, but if it can't stretch out properly, it can start to think that its tail belongs to another snake, so it bites it.
While this might sound strange, it could make sense for your snake. After all, some snake species eat other types of snakes. Coral snakes, for example.
Small to medium sized adult snakes should have an enclosure with a capacity of at least 30 gallons. You want to make sure that the cage is large enough for the snake to stretch out completely and be comfortable.
Lack Of Hiding Spots
In the wild, snakes spend most of their time hiding. The do not feel comfortable exposed out in the open, where they are vulnerable to predators.
Even though you know your snake is safe in its enclosure, it does not. If you do not provide at least one snug hiding spot where it can feel secure, it will never feel comfortable. This stress could also cause it to try to eat itself.
Too Many Changes
Snakes are creatures of habit. If you change too many things in your snake's life, it will start to feel stressed.
Changes that could stress your snake are altering its routine, moving things around in (or adding things to) its habitat, or handling it frequently.
Shedding
It's not always stress that causes your snake to eat its own body. If your snake is currently shedding its skin, it might bite itself out of confusion.
This is because a snake undergoes many changes during the shedding phase, with one of them being that its eyes become milky and it can't see properly.
Impending Death
Sometimes, snakes will bite themselves when they are nearing the end of their lives.
If the snake in question is gravely ill and facing death, it could resort to this behavior. It is a result of the snake feeling immense pain. Or it could be suffering from a neurological condition.
When To Call A Vet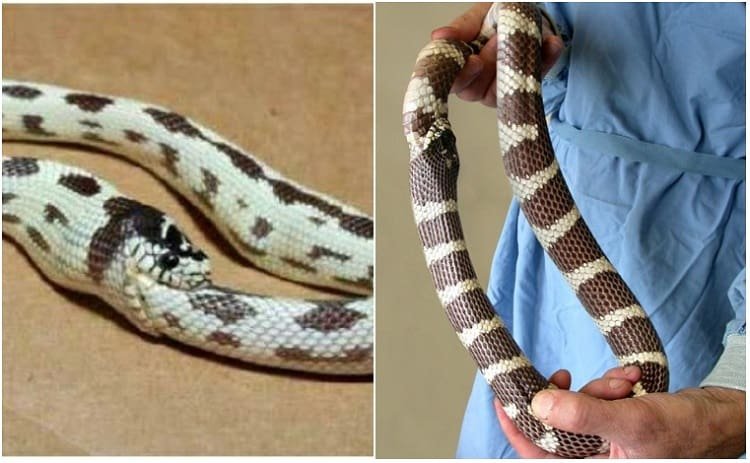 Have you tried to solve the problem on your own, but nothing has helped? Have you tried improving its enclosure and removing any potential stressors from its life, but it is still eating or biting itself?
Then it is time to talk to your vet about the problem. Don't put it off, either. Snakes that eat their tails can seriously injure themselves.
If your snake has teeth that point backwards, like the python, the issue can become serious in no time. These types of teeth can hook onto the tail so badly that the snake can't unhook itself.
Needless to say, this can be quite dangerous for your snake so you should consult with your vet immediately. It can be risky for you to try to help your snake, especially if it's a venomous species. Leave it to the professionals!
Related Questions
What is the symbolism of a snake eating itself?
A tail-eating snake is known as an Ouroboros. A variety of cultures see it as a symbol of the human psyche because it represents eternal return, infinity, and life cycles.
Do snakes eat their own eggs?
Snakes usually don't eat their own eggs unless infertile eggs are present and they don't want them to rot and contaminate other healthy eggs. The main reason snakes might eat their own healthy eggs is if they're sick or stressed.
Why Snakes Eat Themselves: Conclusion
When your snake eats its own tail, it can be quite unpleasant and unnerving to see. There are a number of possible reasons for it. Most have to do with your snake being stressed.
You need to figure out what is causing your snake stress and work to remedy the situation. If nothing you do helps, contact your vet as soon as possible. Letting the problem go unresolved can be dangerous for your snake.