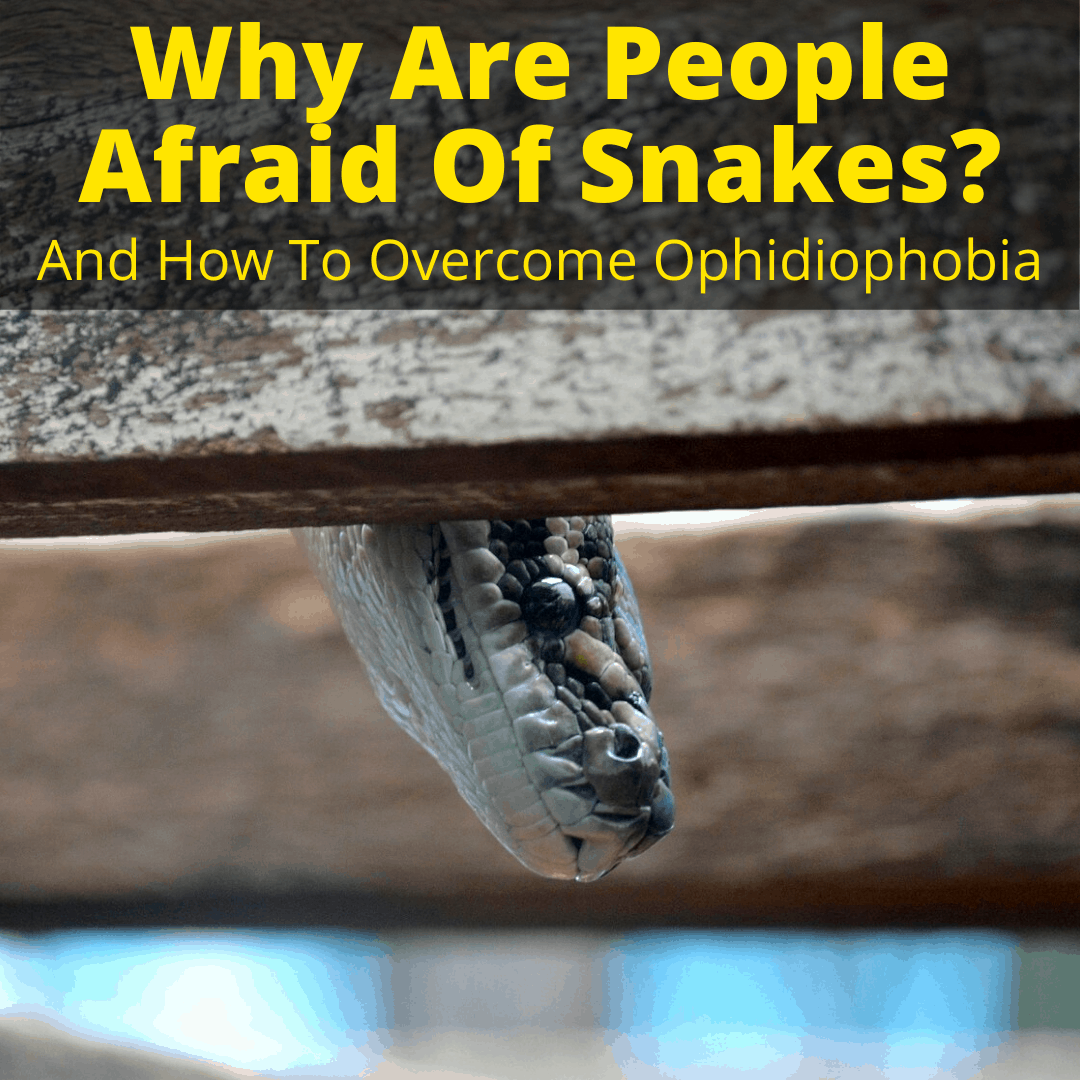 Good or bad, snakes evoke an emotional response.
Some people are deathly afraid of them. Most prefer to give them a wide berth. A minority of us love them and welcome them into our homes.
We understand that snakes mean us no harm. If they attack, they do so out of fear, not maliciousness.
But even knowing that, many people have an automatic fear response upon seeing a snake.
So why are people afraid of snakes, even when they know a particular snake is harmless and poses no threat whatsoever?
The truth is: we're not completely sure. Let's dive in and see what scientists know and theorize and perhaps we'll get a better idea as to why some people have such a strong fear of snakes.
Why Are People Afraid Of Snakes?
Ophidiophobia (snake phobia) is one of the most common fears around the world. But many people who fear them have never even seen a real-life snake! So how does this fear of snakes take shape?
The fact that snakes can be scary is hard to refute, since some of them are venomous and can easily kill a human. The appearance doesn't help. There is even a snake that resembles a dragon!
But those are not the only factors that makes people's skin crawl.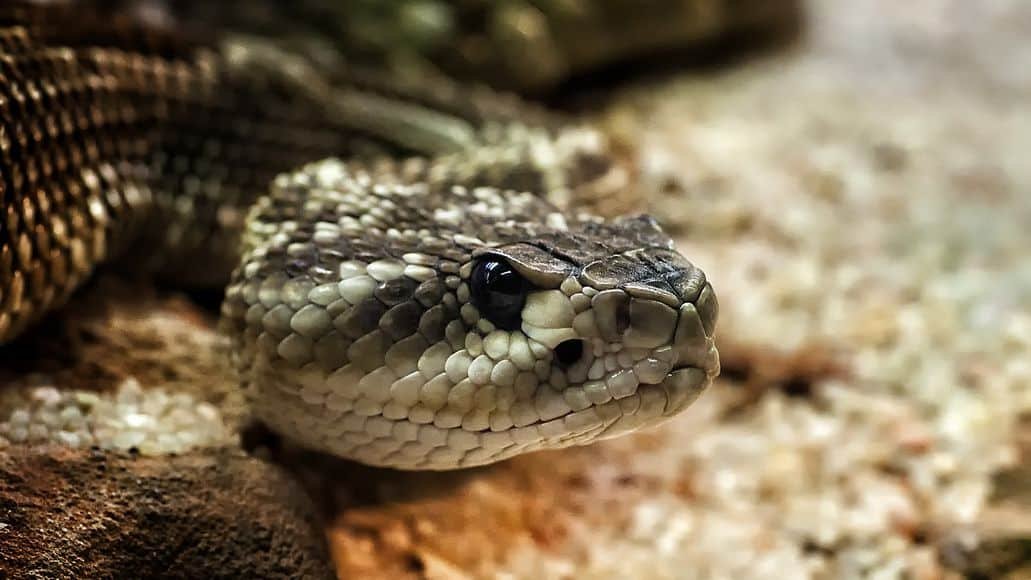 Anthropologists and other researchers have done tests and come up with hypothesis and theories about the causes of snake phobia. But nothing is certain yet.
Inborn Ability To Sense Snakes
Some researchers propose that humans have developed an inborn affinity to sense snakes. Psychologists have tested this belief and found that both adults and children were better at noticing pictures of snakes than pictures of various non-threatening things.
They test subjects detected dangerous creatures like snakes more rapidly than they could locate frogs, flowers and other objects. The researchers believe this inborn skill helped human beings survive in the wild.
They hypothesize that this ability to better detect snakes is an advantage we gained through natural selection. Humans that had this inborn ability, were better able to avoid venomous snakes. This helped them live longer on average and pass this inborn ability on to more offspring, until it became widespread in the human race.
From Sensitivity To All-Out Snake Phobia
Research has shown that about 5% of the world population has developed ophidiophobia. In other words, they really want to live in one of these places where there are no snakes.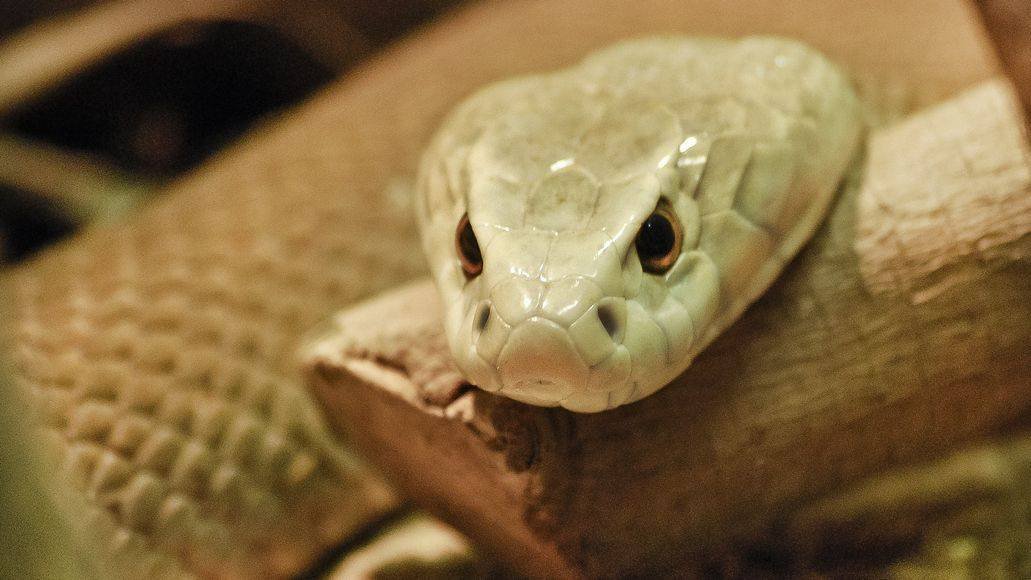 The question then arises: if we are born with an inborn sensitivity towards snakes, why do some love keeping them as pets, while others have an intense fear at the mere thought of a nearby snake?
There are a few possible reasons why some people develop an intense phobia, while others may have a simple aversion and others still feel attracted to our serpent friends.
Learned Behavior
An intense fear of snakes could simply be learned. The most obvious case is a person who had a bad encounter with a snake when young. If you were bitten by a snake as a child, you would likely develop a fear of them.
But many people are intensely afraid of snake, without even having encountered one. They, too, could have learned this behavior.
An obvious source is our parents. If they have a fear of snakes, we could easily learn from them. The same goes for other people in our close circle when we were children.
Another source is books or movies. Many stories cast snakes as the villains and some have them mauling and murdering people left and right. As adults we understand these stories to be fiction, but if we're exposed to them as children, the idea that snakes are creatures to be feared will stick.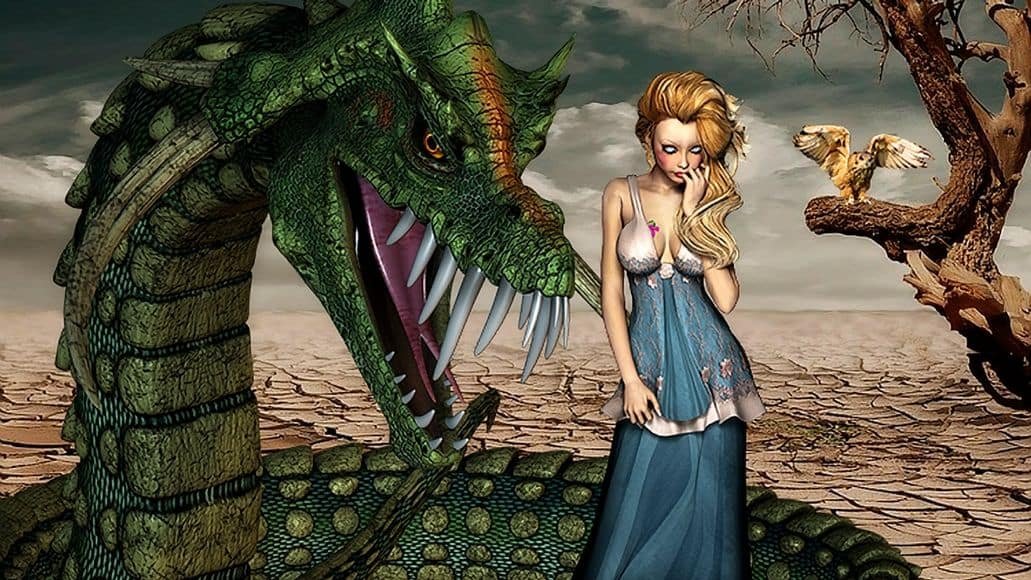 Finally, it could just be something innate in us that comes from our distant past, thousands and thousands of years ago. According to research by the Universities of Oxford and London, it's rooted in our survival instincts to fear snakes. Our ancestors learned the hard way that being bitten by a snake is bad and that they should be avoided as a result.
Wherever the fear of snakes comes from, for anyone who has it, the better question is how to overcome it.
How To Overcome The Fear Of Snakes
If you are trying to cure someone else's snake phobia, they have to actually want to overcome it. If they don't, then you first need to get them to believe that this phobia is their issue and something they need to deal with directly. If they do not want to do so, don't waste your time and energy.
If they do want to overcome it, or you're trying to overcome your own ophidiophobia, then the best way to do that is de-sensitization.
Expose yourself (or the person with the phobia) to snakes, gradually increasing the exposure. Start small and keep increasing exposure and you will become desensitized. Eventually, you will be rid of your phobia altogether.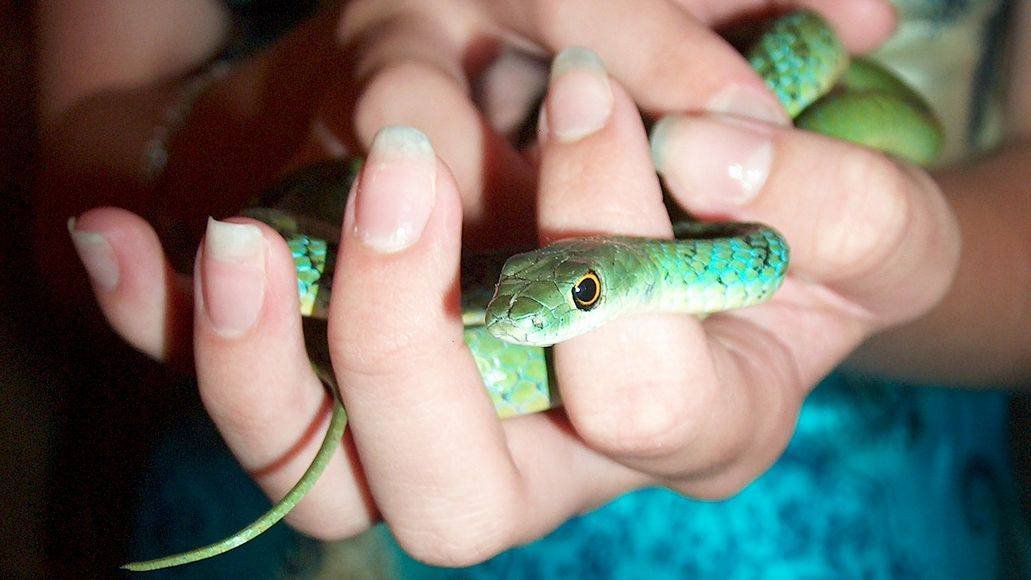 But how do you go about exposing yourself to snakes?
Training Is Available
There are many programs available that were designed specifically to help people get rid of their snake phobia. And it's not just snakes. There are similar programs for any other animals people may be afraid of, like spiders, sharks, crocodiles, etc.
The most widely used method is to expose you to feared animal. This begins with very limited exposure. How limited depends on the severity of your phobia. You may simply be shown a snake from afar at first.
These programs go at your pace. Once you feel ready to increase exposure, they may bring the snake a bit closer, until eventually, you are actually in the same room with it.
Of course there are very obvious safety precautions to ensure you know there is no possible danger, like having glass between you and the snake. These kinds of precautions are only removed when you feel ready. If they are taken away to soon, all progress could be lost.
Eventually, you will hopefully be able to hold a snake in your hands, without feeling an overwhelming and irrational fear.
It is also a good idea to be exposed to snakes in different locations and at various times. Otherwise, you may be fine when done in the standard setting of your training, but still have the fear outside of it.
Slowly Eliminating Fear Responses
As the fear factor decreases, you should try to eliminate overprotective measures you may have adopted to keep yourself safe from snakes. The following are some examples of things a person with a strong phobia might do (they are extreme and most people will not have a phobia this bad). These are the types of things you should gradually stop doing, as your fear of snakes subsides.
Constantly checking your backyard for snakes
Going to bed with the lights on and checking your bed for snakes before sleeping
Checking the insides of your car before entering
Checking a pet store before entering to make sure it contains no snakes
Changing the channel when snakes appear on TV, or leaving a website because you see a snake on it
You want to get to the point where a phobia no longer has any impact on your daily life. You should not be thinking about snakes at all most of the time, because there simply is no reason to think about them.
Helping Someone Overcome A Snake Phobia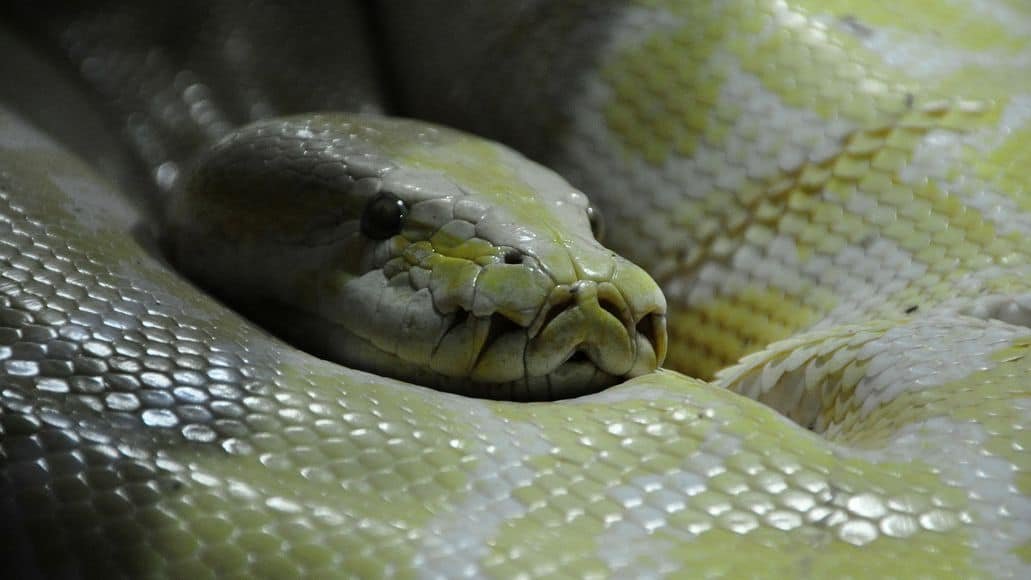 If you are helping someone overcome their fear of snakes (or even if you just know someone, but are not actively helping) there are some things you should not do, that will only make their situation worse. Here are some of those things (many should be obvious to any well-adjusted individual) and also some general tips for helping someone with ophidiophobia.
1) Don't mock someone with a phobia.
2) Don't let them become anxious and comfort them if they do
3) If they do become anxious or irritated, don't call attention to it
4) If you are helping with desensitization, let them recover from one experience before moving on to the next.
5) Never push, if things are progressing slowly.
6) If your strategy for exposure is not working after multiple attempts, change it. Different people respond to different strategies.
7) Never force them.
8) Even if they are actively resisting your methods, do not force them.
9) If you force them into uncomfortable situations, they will become more stressed and their progress will be undone.
10) Instead of pressuring them to do something, give them understanding and reassurance.
11) Never threaten them.
12) Do not exhibit any fear of snakes yourself, when trying to help someone with a fear of snakes.
More Helpful Tips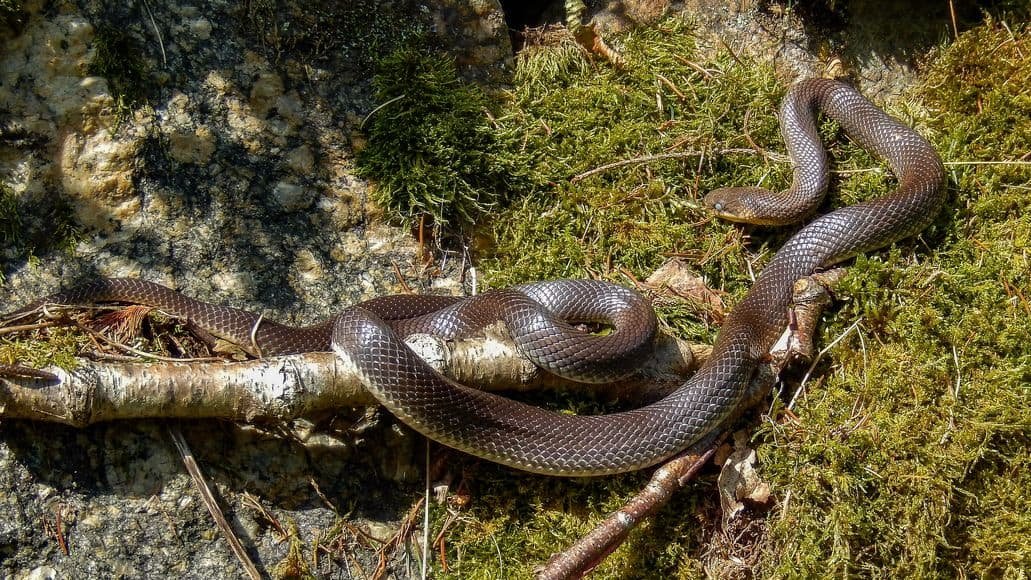 1) Be persistent (but not forceful) and helpful to the person trying to overcome their fear.
2) Always maintain a tolerant attitude toward the person trying to overcome their fear.
3) Know the other person is in control and it is up to them to face their phobia.
4) Try to be considerate, even when exposure is taking longer and is not progressing.
5) Do not give up, no matter how hard it gets.
Studies have shown that to overcome this fear you have to face your fear. It may be time-consuming, and it may be stressful, but if you care about this person, you will stick with it.
Hard as it is, exposure is the only strategy that really works. Even if progress is slow (on nonexistent) stick with it. Eventually, the person you are helping will have a breakthrough. If you need some motivation, try watching Breaking Point with Bear Grylls, where he helps people overcome their phobias.
Snake Phobia: Final Thoughts
The reasons for ophidiophobia are not completely understood. Some, like a scientist named Hoehl, say it stems from our ancestors. They learned to have a healthy fear of snakes and this knowledge has become ingrained in our amygdala (the part of the brain controlling thought and emotions).
Even if we have no actual experience with snakes ourselves, our ancestors' bad experiences have programmed us to fear the things they feared. And one major fear they had was snakes.
Others believe it is a learned behavior that comes from something more recent, usually from our childhood.
Maybe it was an exposure to an actual snake, maybe we had a parent who was deathly afraid of snakes or maybe we were simply exposed to too many tales featuring snakes as horrible killing monsters. This despite the fact that snakes are not generally aggressive and also not that fast that they pose much of a danger to us.
In fact, snakes are far more afraid of us than we are of them. They are actually scared of a lot of things, many of which you may not expect. Are snakes afraid of cats or other household pets, for example? Yes, they are! But knowing that does not do much to lessen a true snake phobia.
But whatever the reason for snake phobia, you can overcome it. Doing so is not easy and takes a lot of work, patience and exposure to uncomfortable situations, but if you are serious about beating the phobia, you can certainly do it.
And you should. Because the truth is: snakes are actually wonderful creatures!