Some people just don't like snakes.
Ideally, they would like to live somewhere that does not have any snakes.
But the truth is, there are not many places where there are no snakes.
And the ones that do exist may not be places you want to live.
Or places you can live.
Many of the places on the list below are not easy to emigrate to as a foreigner.
But if you absolutely want to be in a place with no snakes, perhaps you can find a way to make it happen.
Keep reading for a full list of places in the world that do not have any snakes. Some of them will surprise you. Others are obvious.
Places Where There Are No Snakes
There are not many places in the world that do not have any snakes. Here is the short list of snake-free locations.
Antarctica
Antarctica is an obvious one, when it comes to places where there are no snakes. Due to the cold climate, vast amounts of ice and snow, and freezing cold waters, snakes simply can't survive in Antarctica.
Snakes are cold-blooded reptiles, so they enjoy warm environments like deserts and rainforests. They can live in cold climates, but not arctic ones. Snakes simply can't come out in temperatures this low and survive.
Ireland
The reason there are no snakes in Ireland is rooted in history. Snakes first evolved around 150 million years ago, but at this point, Ireland was far away from any type of land mass.
Snakes had no way of actually getting there. Ireland was also a lot colder than it was today, since it didn't have the gulf between Ireland and the UK to keep it warm.
150 million years ago it was just too cold for snakes to survive in what would eventually become Ireland. And there have never been any snake fossils found in Ireland.
Could snakes live in Ireland today? Because the Irish climate is similar to the English climate, a snake would be able to fully function in Ireland.
However, they've just never crossed over the border. Perhaps, they just don't want to brace the challenging waters between Ireland and England. Snakes also don't tend to travel far. How far do snakes travel? Most stay within a mile or two of their home their entire life.
New Zealand
New Zealand is a very isolated country. It would be very hard for any of the great snakes from Australia to migrate over to New Zealand.
Snakes have migrated between countries by swimming or by being carried on ocean currents on many occasions. However, the distance between Australia and New Zealand is just too far.
Any snake would most likely starve or drown on its way over. There is also a snake ban in New Zealand. Even their zoos are not allowed to own snakes and there are only 20 professional snake handlers in the entire country.
It's their job to ensure that no snakes are being illegally transported into the country and to catch any one doing so.
It is common for snakes to arrive in cargo ships or even to be smuggled in at the airport, so a controller will always be on hand to make sure they don't end up running wild in the country. If you were planning on traveling with your snake to New Zealand on vacation, go ahead and nix those plans.
Iceland
Just like Antarctica, Iceland is too cold for snakes to survive the winters. It is also a volcanic island, meaning it was formed from eruptions.
As a result, it has never been connected to any other landmass before, so there has never been any way for snakes to even get there by land. And thanks to the icy seas, snakes aren't going to make it there by swimming or riding currents.
The closest snakes you will find to Iceland are adders that roam around Scotland (470 miles from Iceland) and Norway (600 miles from Iceland). It's highly unlikely that any snake would survive the incredibly cold waters and travel 500 miles to a new home in Iceland.
Cape Verde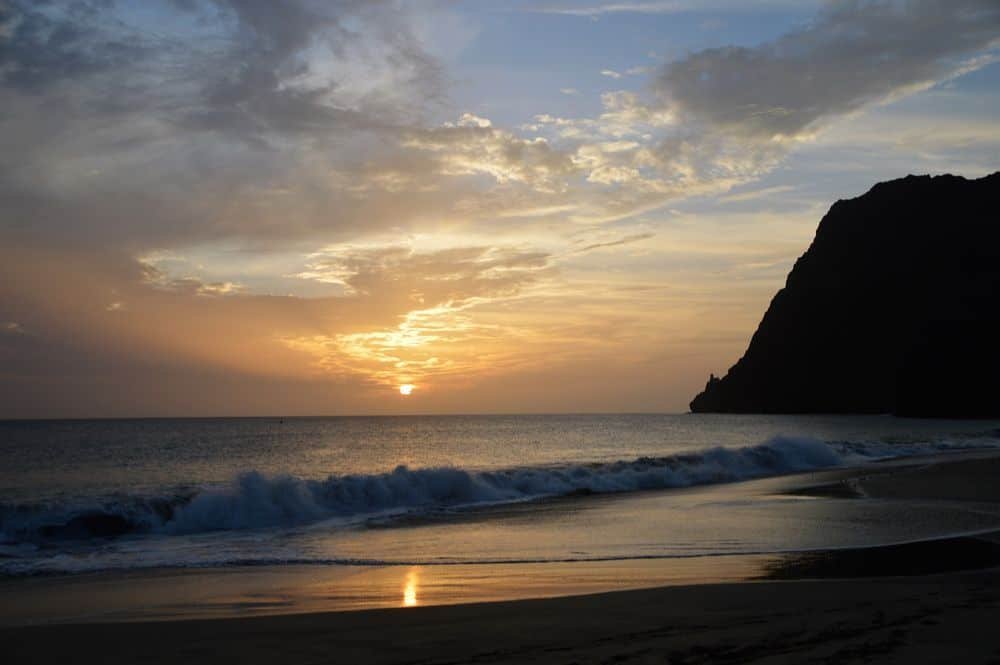 You'll find these islands just off the west coast of Africa. Like Iceland, they are also volcanic islands and were created from underwater volcanoes. Because they were never connected to any other mass of land, snakes have never made it across to this island either.
Greenland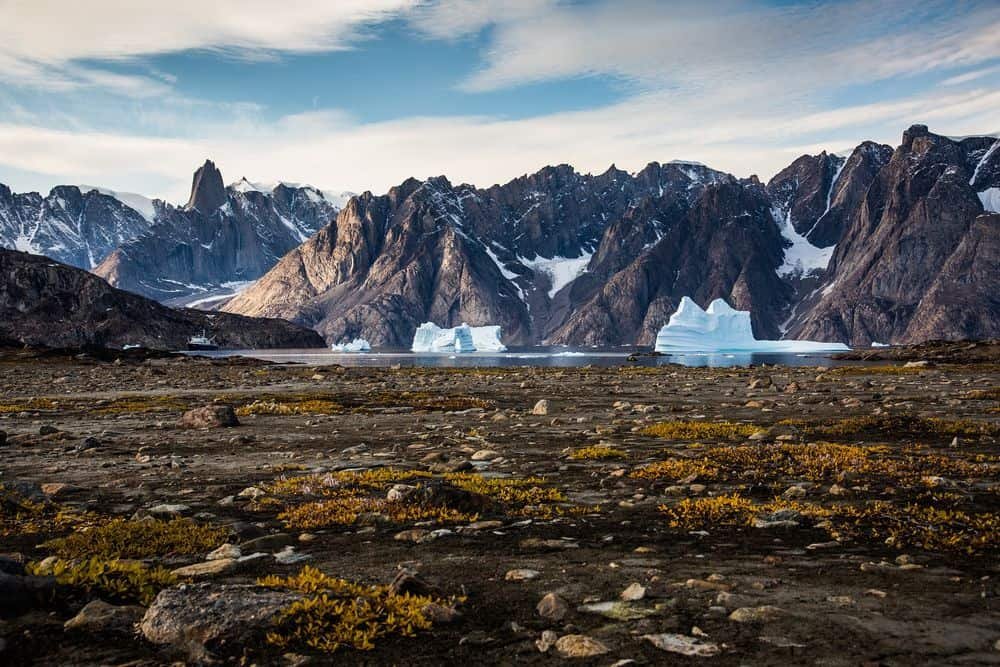 Greenland is another Arctic island. As such, this country also does not house any snakes. Snakes can not survive the climate of Greenland. And if any Greenlander wants to own a pet snake, they have to seek permission from the police first.
Alaska
Alaska has been confirmed as a snake-free state. Again, this is due to the climate. There are not many warm months in Alaska. And for parts of the year, there isn't even any daylight.
Snakes like to bask in the heat, and this may prove a little tricky in Alaska. The only reptile you'll find in the state are sea turtles.
Hawaii
You won't find any native snakes in the state of Hawaii. Even owning a snake in Hawaii is considered a felony.
If you own a pet snake and you're found out, you could risk a $200,000 fine and sometimes even up to three years in prison. This would be the case for both possessing a snake, or transporting one into the state.
The only snakes you find on Hawaii are ones that have managed to sneak onto cargo ships and then wriggle their way onto the islands.
Cook Island
There have been no snakes recorded on this south pacific island. Even though the temperature is warm, the island is located between Alaska and Hawaii. There are no snakes in either of those places that could migrate over onto Cook Island.
You may, however, come across eels that bear a resemblance to snakes. They're known as crocodile-snake eels and are actually a type of fish without scales.
Kiribati
This is another pacific island that does not have any snakes. It lies near the equator, but there have never been any terrestrial snakes found on the island.
There have been a few sea snakes spotted which are usually found towards the east of the islands. You may find these sea snakes in the shallows and around the reefs.
Saint Martin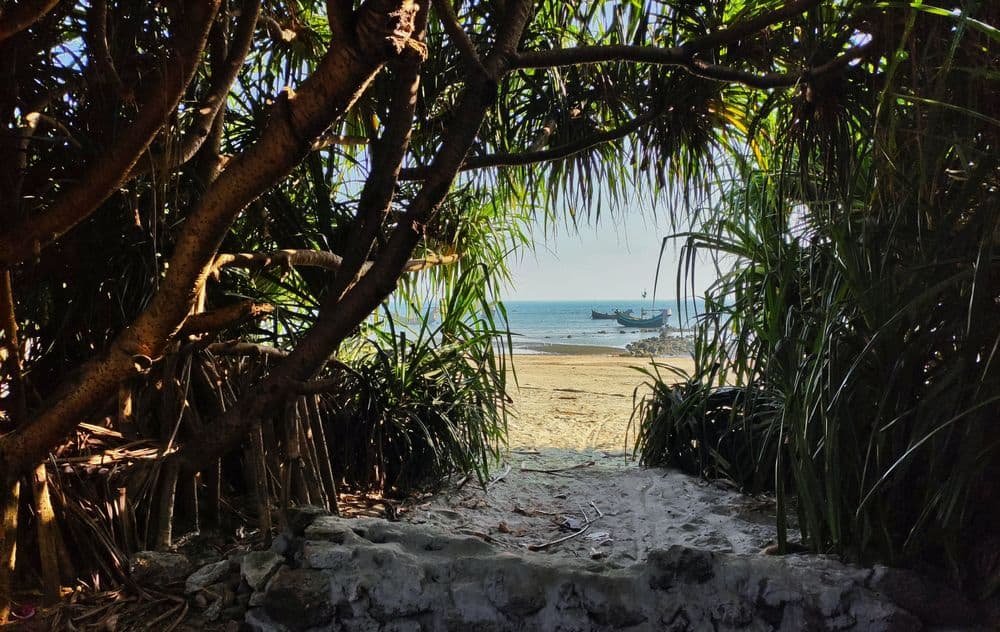 If you are searching for Caribbean islands without snakes, Saint Martin is your only option. And even it may have snakes, but as of yet, there have been no reported sightings.
Even if there are snakes there, they are likely to be small and harmless. Most other Caribbean islands that do have snakes only have small, non-venomous species. And very few of them.
Vatican City
The Vatican City is not home to any snakes. This is likely because it is an incredibly small country in the heart of Rome. Because it is so small and within a city, there isn't much wildlife anywhere in the Vatican City.
Monaco
Monaco is another tiny country and there have not been any snakes found there either. It is a very urbanized country, which is not the kind of place that attracts snakes.
Because it is such a small, dense and built-up country, it obviously does not have any wild plains or countryside for a snake to happily roam around.
They wouldn't enjoy being around all of the noise and the hustle and bustle of urban areas. They would much rather stay away.
What Continent Does Not Have Snakes?
Antarctica is the only continent that does not have any snakes at all. It is simply too cold for them there, as stated above.
Where Are There No Snakes: Final Thoughts
There are not many places without snakes, but there are some. Are there any among them where you could see yourself living?
The good news is that there are many more places that may have snakes, but they do not have any, or very few, venomous species. At least you won't have to worry about a snake killing you.
If you absolutely want to be somewhere without any snakes, you have your list. Now start researching their immigration policies.