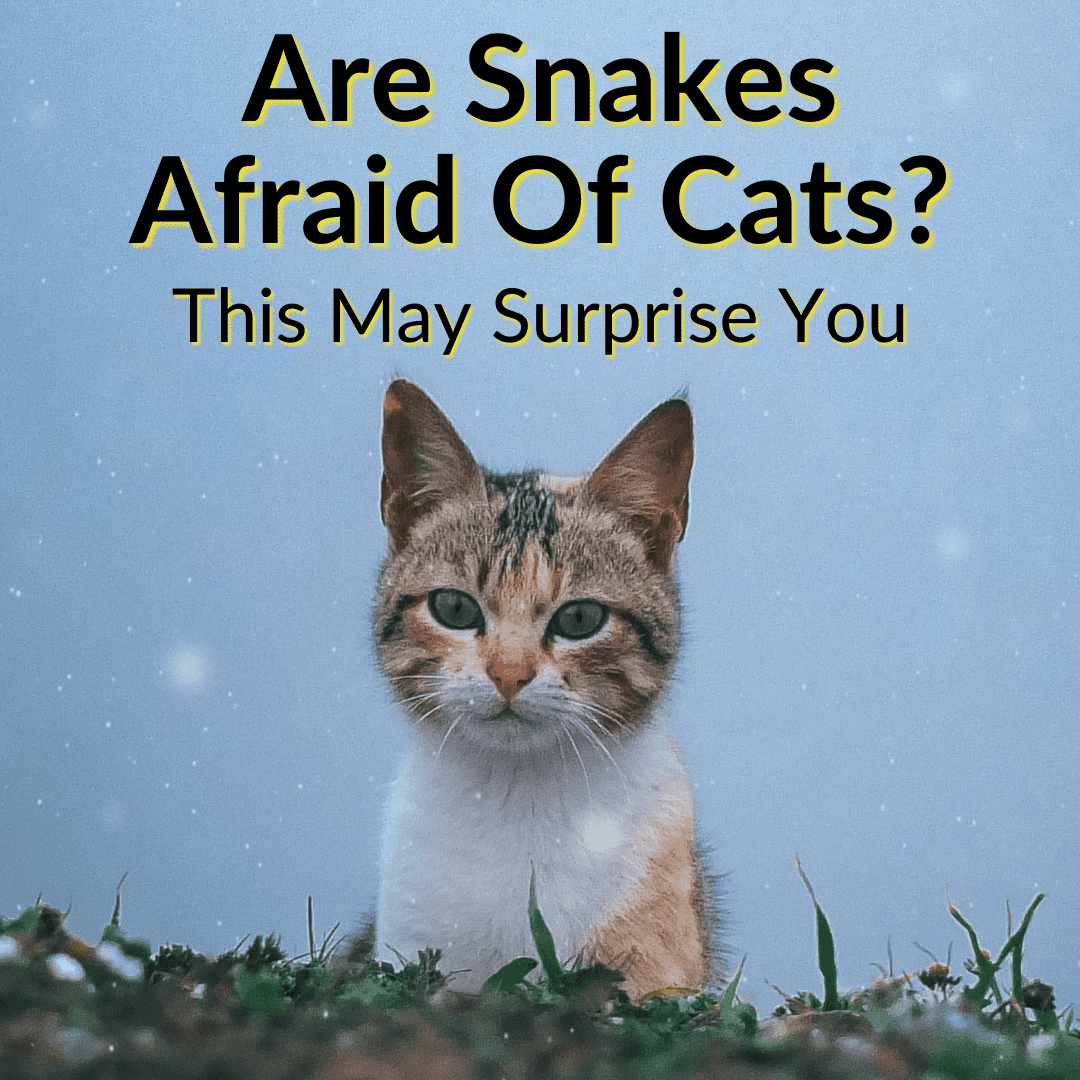 We see snakes as the ultimate predator.
Silent, deadly, and to many people, creepy.
It is no surprise that a fear of snakes is such a common fear in humans.
But snakes are actually far more afraid of us than we are of them. In fact, they are afraid of a great many things.
Cats are also ferocious predators. Are snakes afraid of cats, then? Or is it the other way around?
Keep reading to learn if snakes are afraid of cats, and what kind of relationship these two predators tend to have. This is especially important if you plan to keep both species as pets.
Are Snakes Afraid Of Cats?
Snakes are sometimes afraid of cats. The speed with which cats can move and their sharp claws make snakes wary of them.
As a result, snakes will usually try to avoid cats if at all possible. But they may also strike, in an attempt to defend themselves. Let's take a closer look at why, exactly, cats scare snakes.
Why Snakes Fear Cats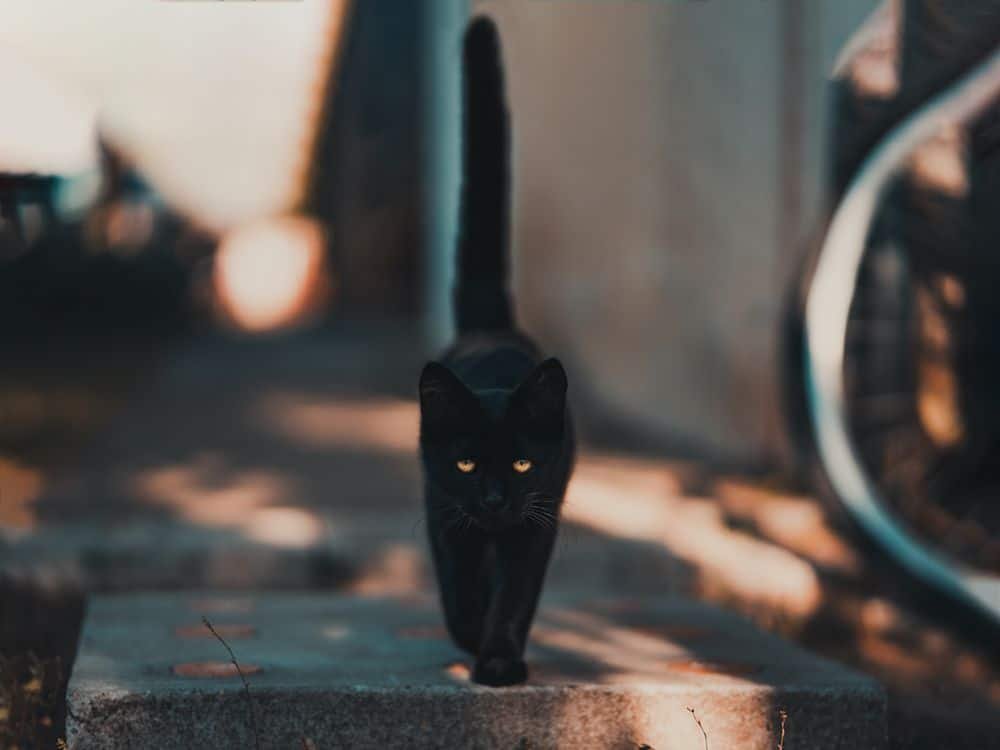 Cats are famous for being clever and stealthy. And while snakes may have a reputation for being scary and dangerous, most of them are actually harmless and timid.
They fear any animal that is larger than them. There's no doubt that a snake will try and avoid a cat at all costs.
Snakes prefer to be alone. If they see a potential threat come close, they would rather slither away. And rightly so!
However, there may be some instances when a snake can't hide from a cat. If this is the case, it will try to defend itself by hissing. If that fails to dissuade the cat, the snake will feel it has no other recourse but to strike.
Most likely, the cat is just curious, rather than wanting to actually harm a snake. Cats may not register that a snake is being defensive by hissing or rearing up. This could result is a cat may being harmed by a snake.
If the snake in question happens to be venomous and it strikes, it could inject the cat with its venom and the cat could end up dying.
Cats Attacking Snakes
The cat is also a predator, just like the snake. As such, it may actually try to prey on a snake. Cats prey on animals smaller than them, like birds, mice and frogs. Most snakes are smaller than cats, so they might view a snake as a meal (or at least a toy) and try to leap on it.
The way a snake moves doesn't help. It is alluring to cats and excites them. Cats love to play with string and what does a snake resemble when it's slithering on the ground? A very large piece of string!
Cats also have developed a slight immunity to snakes, though they are definitely not as immune as some other animals. What animals are immune to snake venom? That article goes into detail on 9 of them.
Can Cats And Snakes Get Along?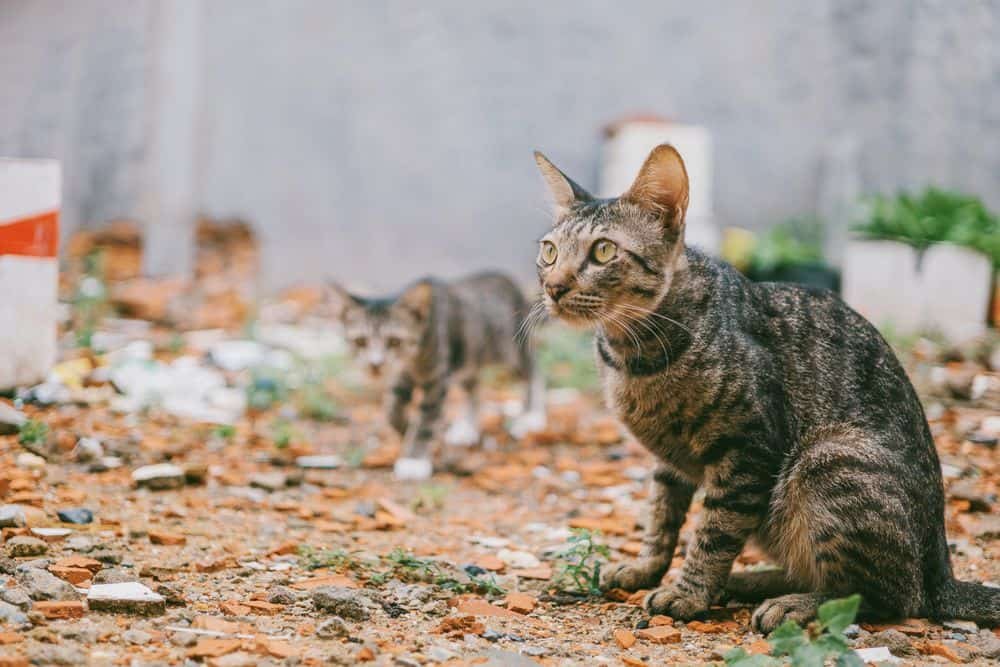 I wouldn't count on cats and snakes getting along. If you have a cat as a pet and would also like to get a pet snake, I would recommend against it. And also vice versa.
Snakes are not social creatures and they do not have any interest in interacting with a cat. They would see a cat as a threat and a cat would most likely see a snake as a plaything.
If you would like to have both animals as pets, you need to make sure your cat is never able to get into the room where you keep your snake. Otherwise, things could become incredibly nasty.
What Do Snakes Fear Most?
You may not think it, but snakes actually have a large number of fears. One of the main things they fear is other snakes. Snakes are very territorial and they are also solitary creatures.
Snakes like to be by themselves and if they come across another snake, especially from another species, they can turn aggressive.
Many snakes also fear bright lights. This is mainly because they are nocturnal animals and prefer to hunt during the night. They are also afraid of loud noises. A loud noise will usually send a snake the other way to quickly hurry out of harm's way.
While it's common for humans to be afraid of snakes, it is also worth noting that snakes are just as afraid of humans. That makes sense. We are far larger than the. We are also responsible for far more snake deaths than anything else, but they don't know that.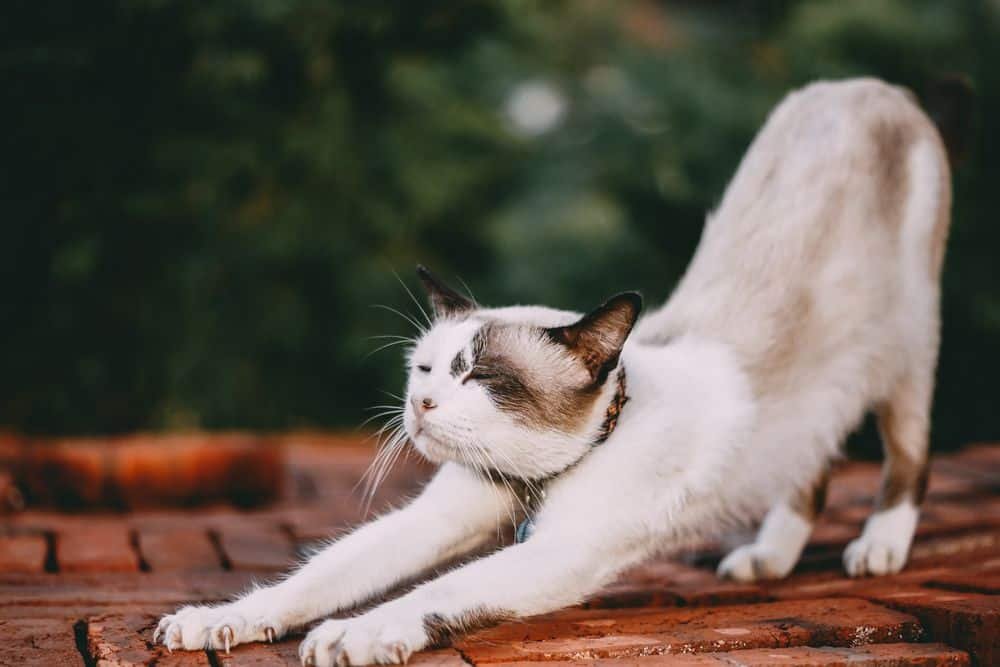 Snakes can sense humans by the vibrations of our footprints. They also have poor eyesight. As a result, they will struggle to see a human approaching and will instead rely on their smell to sense us.
In short, we are a large, loud creature. Having one of us barrell down on them will scare any snake to death. It will try to get away, but if it can't and it feels cornered, it will do what it has to, in order to defend itself. That is when they strike us.
Are Snakes Scared Of Cats: Final Thoughts
Most snakes are afraid of cats. Cats are larger than the average snake and they move quickly. Both of those qualities put snakes on edge.
Cats are also likely to hunt snakes, or at least see them as toys to play with. Of course, larger snakes or venomous snakes are more of a threat to a cats than a cat would be to them. In the end, much of it depends on the size of the snake.