That's not why you get a snake.
If you want a pet that comes running whenever you open the door, and jumps in your lap for cuddling whenever you want, get a dog.
If you want some cuddling, but on your pet's terms and not yours, get a cat.
A snake will rarely even acknowledge your presence.
And while you can hold a pet snake occasionally, that can hardly be described as cuddling.
And no one would ever describe a snake as being affectionate.
So does this mean snakes can't recognize you at all? Let's find out.
Can Snakes Recognize Their Owners?
Yes, snakes can recognize their owners. But that doesn't necessarily mean your snake will bond with you and show affection in the way a dog might.
You could get some type of bond, but it all depends on your snake's personality, how important you are to it, and how much time you spend together.
How Snakes Recognize Their Owners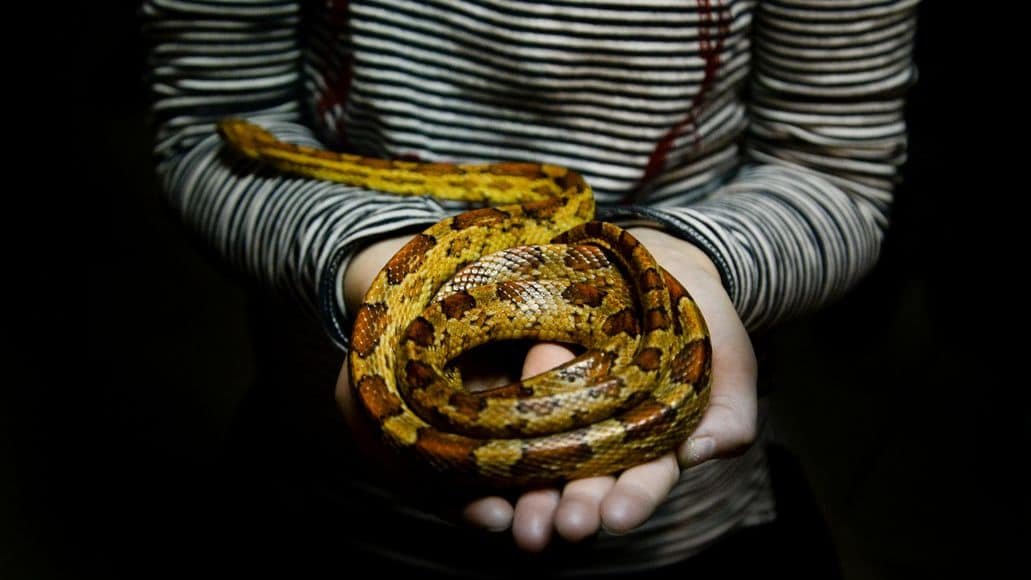 Snakes are cold-blooded, but that doesn't mean they are completely cold-hearted. They can recognize and even react positively to their owners, just like other pets.
But the bond looks a little different than what we are used to with cats and dogs.
If you want your snake to recognize you, you have to become a part of its environment. Handle your snake as much as possible and take great care of it (like you would with any pet).
It won't necessarily show affection towards you, but it can begin to recognize human contact as a good thing.
Don't believe me? It's all backed up by science. I'll break down the facts behind your snake's relationship with you in the next few sections.
Snakes Are Not Social Animals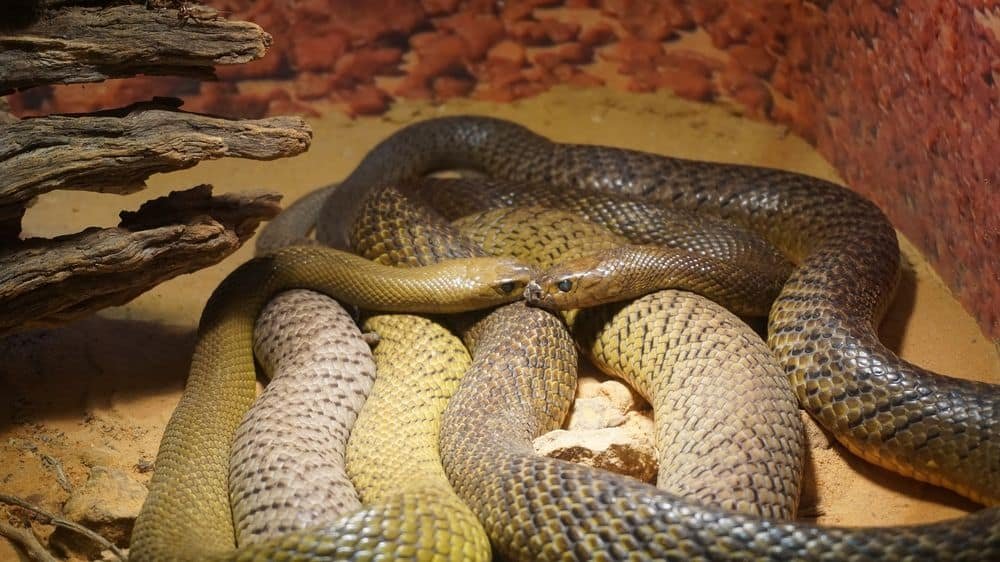 When it comes to how your pet snake sees you, the first thing you need to understand is that snakes are not biologically inclined to be social. Snakes, like most other reptiles, do not rely on social relationships to survive.
Think of it this way: Dogs are pack animals, so they recognize their owner as a member of the pack. Cats are raised in litters and often hunt together in the wild.
Snakes, on the other hand, spend the majority of their life alone. They hatch on their own and only come together as adults to mate and hibernate.
A snake's brain has not evolved to recognize other animals beyond a survival basis (this animal will hurt me; this animal is not a threat, etc.).
As much as we like to think our snakes see us like family, they just aren't wired that way!
But They Can Form Relationships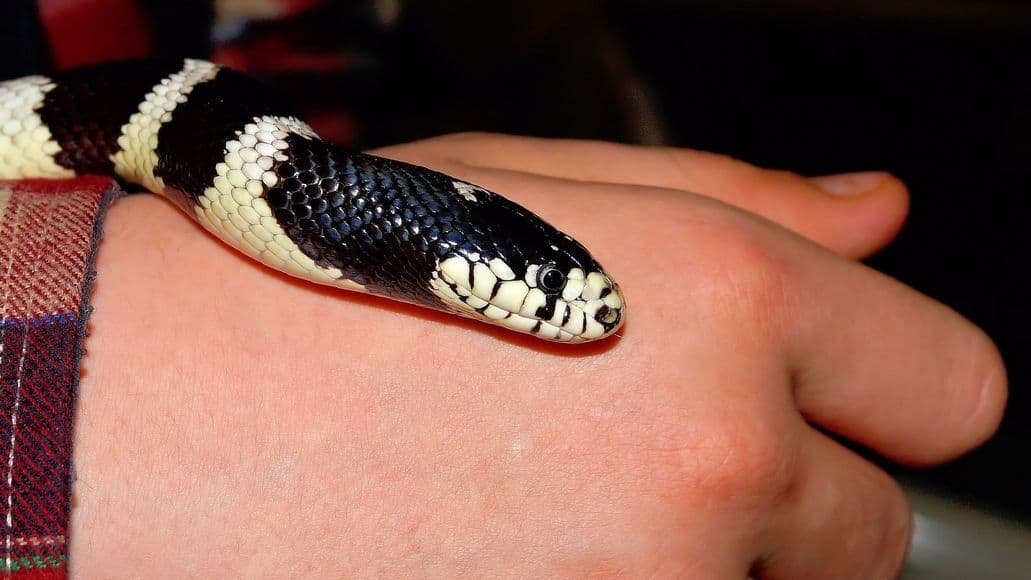 So, your snake does not think of you as his pack member or his buddy, but that doesn't mean it can't recognize you at all. The difference in DNA doesn't mean you aren't a part of his or her life.
Current research suggests that snakes are slightly more social than we used to think.
One study found that garter snakes in the wild prefer to nest in groups. Another researcher studying Cuban boas discovered they occasionally hunt together.
Do these findings mean that snakes love each other? Not necessarily.
But they do show that snakes will work together and form relationships when it benefits them. That means you can be a crucial part of your snake's life if you feed it and care for it.
Snakes Don't Show Affection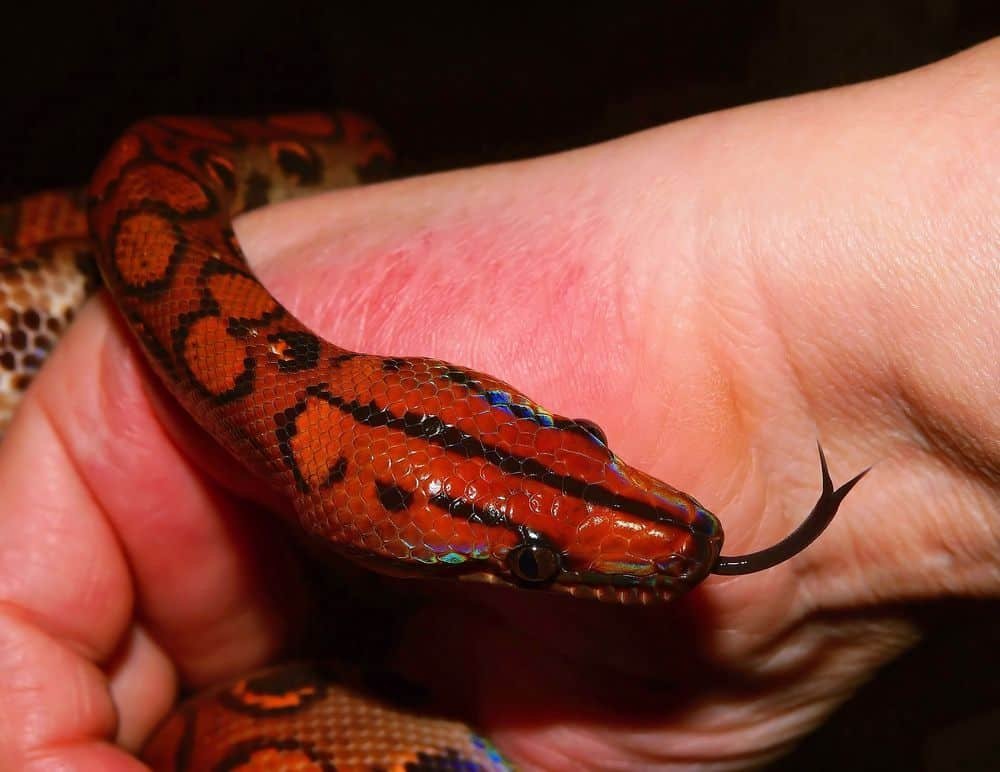 From time to time, it might seem like your snake is being affectionate. It will approach you, wrap around your arm or hand, and flick its tongue to smell you.
Unfortunately, science shows these actions aren't affectionate. Because snakes are not social animals, they don't have behavioral patterns they use to display their trust or bond with other animals. Your snake won't cuddle with you like a dog or cat.
One famous example is Tiny, an African rock python who accidentally killed her owner by constricting him. (Remember, Tiny was an 8-foot long wild python — most responsible snake owners don't have to worry about these kinds of accidents, so don't get rid of your snake just yet!)
The popular theory at the time was that Tiny was showing affection when she wrapped around her owner. According to snake experts, that isn't true. Tiny was not trying to hurt or show love to her owner, but most likely did this because she felt unstable in his arms.
The bottom line is that we can't interpret a snake's behavior as we do a cat's or dog's. They don't show affection by cuddling, rubbing, or squeezing.
Of course, that doesn't mean that they aren't happy when you hold them.
Snakes Like Being Handled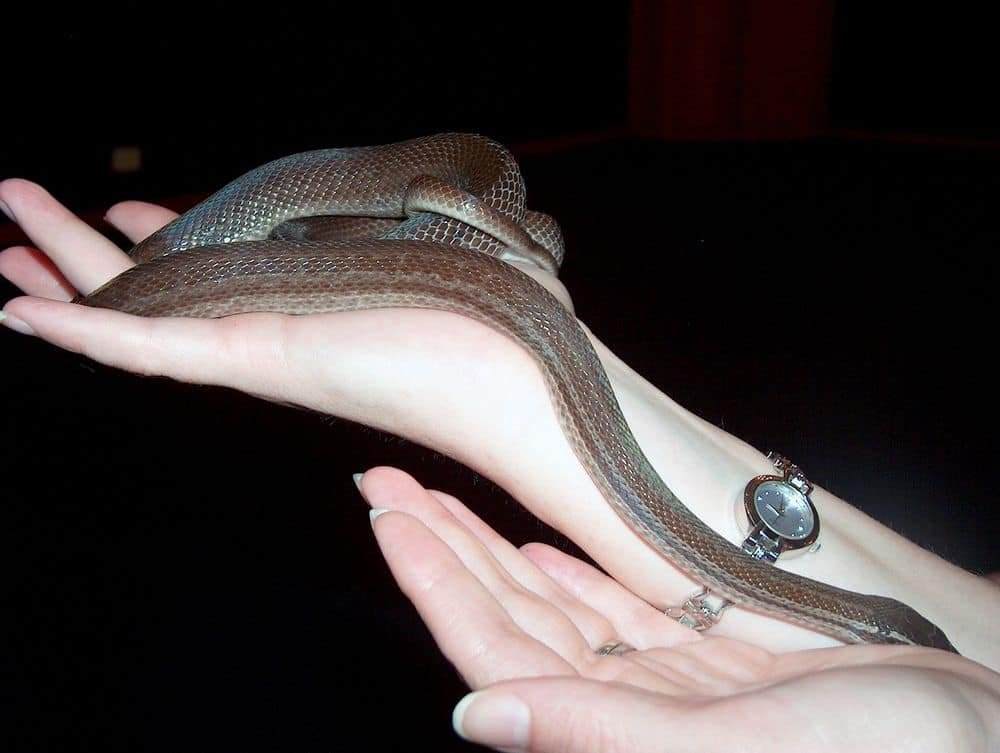 Even though they don't show affection, snakes do like to be held and handled by their owners. You should (carefully) handle your snake as often as possible if you want it to recognize you.
According to PetMD, snakes and other reptiles enjoy getting out of their enclosure. It allows them to take in new sites and smells, which keeps their brains active and prevents boredom.
On top of that, your snake probably enjoys your body heat when you hold it. That's one reason it will eagerly wrap around your arm when you reach into its enclosure.
So, snakes don't exactly cuddle. But they do feel good when you hold them — plus, it's healthy for them to get out of their enclosure as much as possible.
How To Bond With Your Snake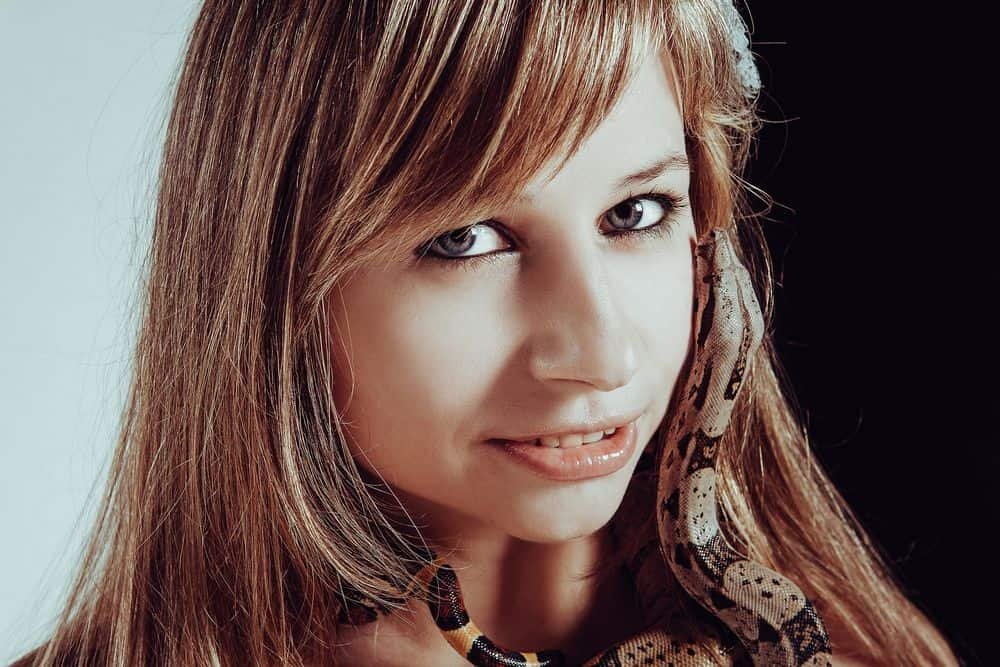 Here are the facts.
Your pet snake doesn't recognize you as a family member or caretaker, but it can come to see you as a positive part of its life.
Your snake enjoys being held and fed, and you enjoy the time you spend with it, so it's a win-win.
If you want to form a healthy bond with your pet, the best thing to do is treat your snake well. Here are a few tips to make sure you have a healthy and happy snake that will gladly climb into your arms.
Give them a great habitat: Snakes don't mind spending time alone, but they do need plenty of stimulation to stay healthy and active. Make sure your pet's habitat has plenty of space to explore, hunt, and hide.
Take them out often: Even the best snake enclosure will get boring after a while. Take your snake out of its habitat as often as you can to provide it with new sights, smells, and stimulation.
Feed them well: Snakes have a highly sensitive sense of smell. When you feed them, they will associate your scent with food and be more likely to approach you.
Hold them regularly: Most pet snakes like being held — it provides them with warmth and a chance to get out of their enclosure. The more often you handle your snake, the more it will like it. Just make sure to be careful and handle it gently.
Snakes Recognizing Owners: Final Thoughts
Snakes can come to recognize you on some level. It will learn that you take care of it and treat it well. But it will never recognize you in the same way a dog or cat will. And it certainly won't shower you with the type of affection a dog does. Or any real affection at all.
That's something you need to understand and accept, if you want to be a snake owner. And if you still do now that you know that, here are some great snakes for beginners.