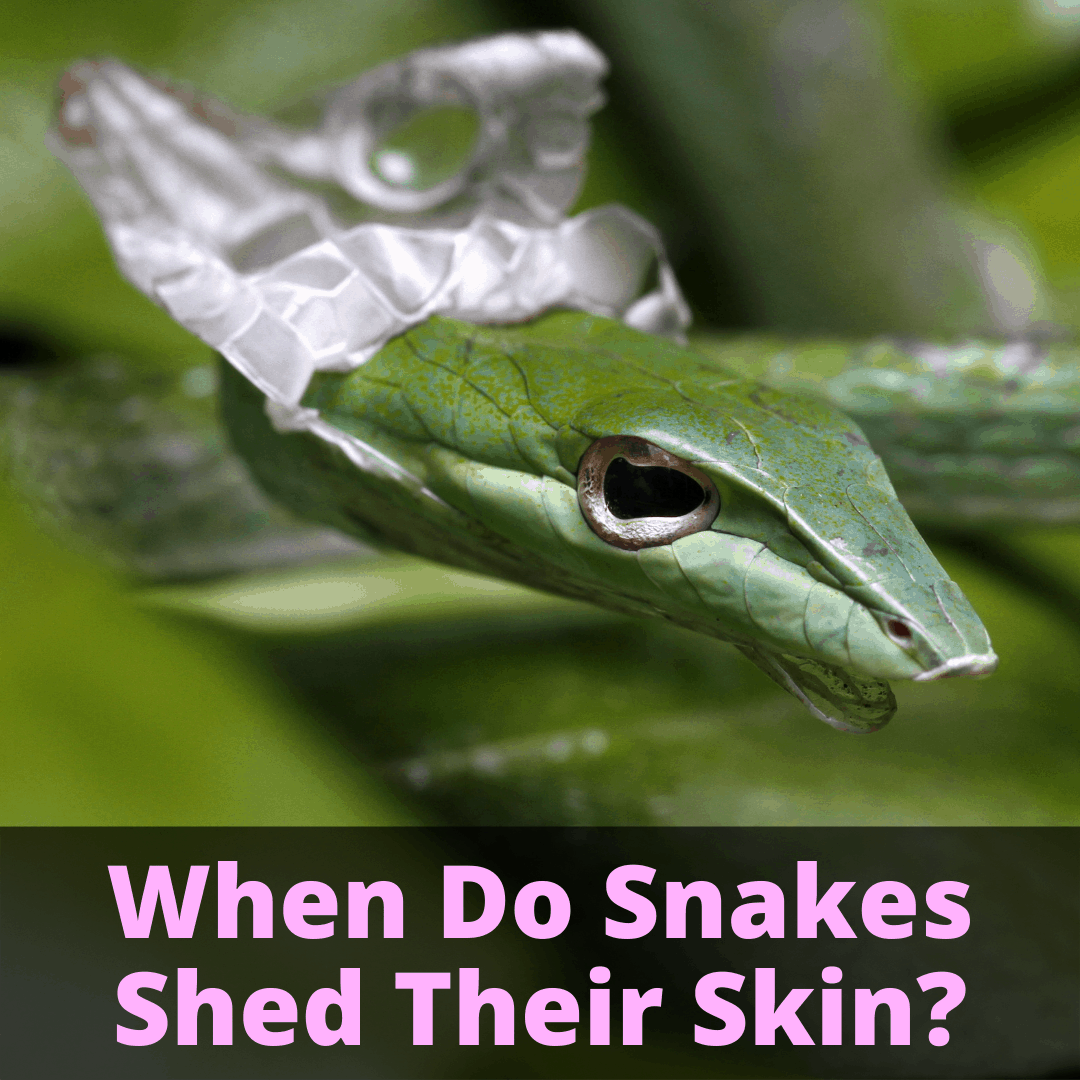 Even as a kid, I always found the shedding process fascinating.
But also a bit creepy.
I don't know what it is, but something about a shed snake skin always gave me a bit of a shiver.
Whether you find it creepy or not, a common concern of new snake owners is knowing when their snake will shed.
Does it follow some type of schedule? Is there a way you can tell your snake is getting ready to shed?
Let's dive right in and answer those questions and anything else you may need to know about snakes shedding.
What Time Of Year Do Snakes Shed Their Skin?
Snakes do not shed at a particular time of the year. They shed year-round. Whenever they get too large for their skin, the shed it off.
Unlike many other animals, snakes continue to grow throughout their entire life. As snakes grow, they shed the outer layer of their skin.
The shedding process, also known as ecdysis, may occur as little as 3, and up to 12, times per year.
Since their growth rate slows down as they age, the time between shedding cycles becomes longer. The first shedding typically occurs a few days after hatching and the frequency of shedding peaks at adolescence.
Shedding cycles can vary between species. Pythons, boas, and pit vipers tend to shed at the same rate and share certain characteristics while shedding.
Their eyes remain opaque for roughly 4 to 7 days before you start to see them again. After this period, the actual shedding process begins. The snake begins to rub against objects trying to remove the old skin.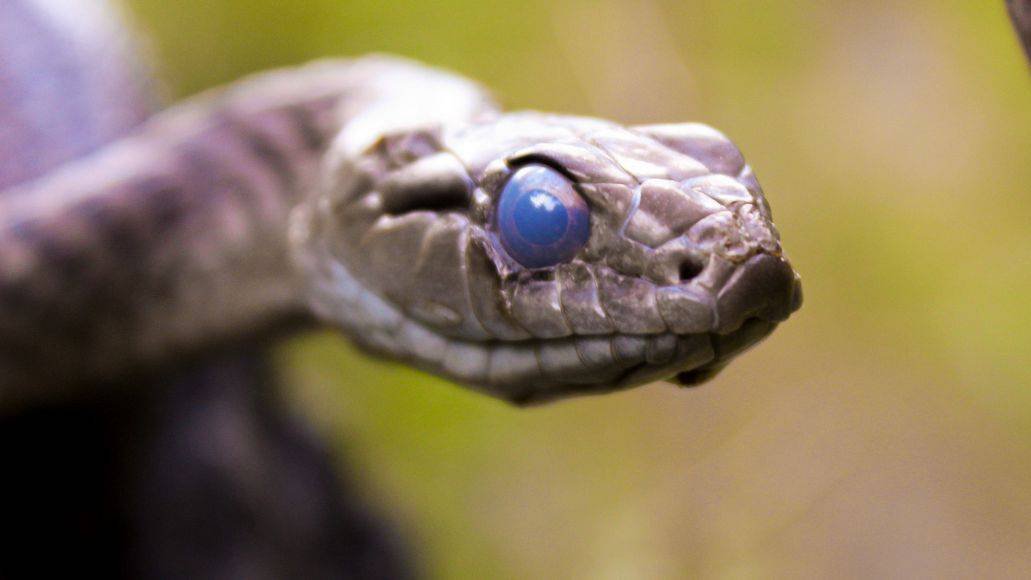 Several factors can influence how often a snake sheds its skin, such as age, weather conditions, species, nutrition, or an infestation of bacteria and parasites.
A snake will also shed its skin when it's about to reproduce, give birth, or after hibernation.
How Long Does Shedding Take?
Most snakes shed within a week, but the whole process can take up to two weeks. During this time it's important to keep a close eye on your snake, while letting the process occur as naturally as possible.
Toward the end of the shedding process, you'll notice your snake's eye color return to normal. This signals that the outer layer of skin is ready to come off.
Your snake will likely start to rub against the enclosure wall or other materials inside their holding area, to tear open the old skin so that it can begin working its way out of it.
How To Tell If A Snake Is About To Shed Its Skin
One of the early warning signs that a snake is about to shed is when the original skin adopts a greyish color, and the eyes turn blue.
During the shedding process, snakes are almost completely blind. They also become easily agitated. It is best not to hold or handle them at this time. They are likely to get hostile.
Not being able to see makes them feel extremely vulnerable when they shed, causing a great deal of stress and a drastic behavior change. Especially since their eyes are usually always open, even when they sleep.
Don't be surprised if your snake doesn't have an appetite or seems more withdrawn than usual. These are normal behavior changes during the shedding process.
Another sign that your snake might be starting to shed if its belly takes on a dull or hazy pinkish color. When snakes begin to shed, they often look for rough surfaces to help stroke down all the old skin.
Can I Help My Snake Shed?
Although it's best to let shedding happen naturally, there are a few ways to help your snake while it's going through this tough time.
Monitor Your Snake Closely
It's important to pay close attention to your pet while it sheds. Most of the time, the shedding happens neatly without any issues, but it may occasionally need a little bit of assistance.
If you see that the old skin fragments are still hanging onto the body, you can place the snake in a warm bath for about half an hour. Be sure to pay close attention while it's in the water, so that it doesn't accidentally drown.
Offer Rough Materials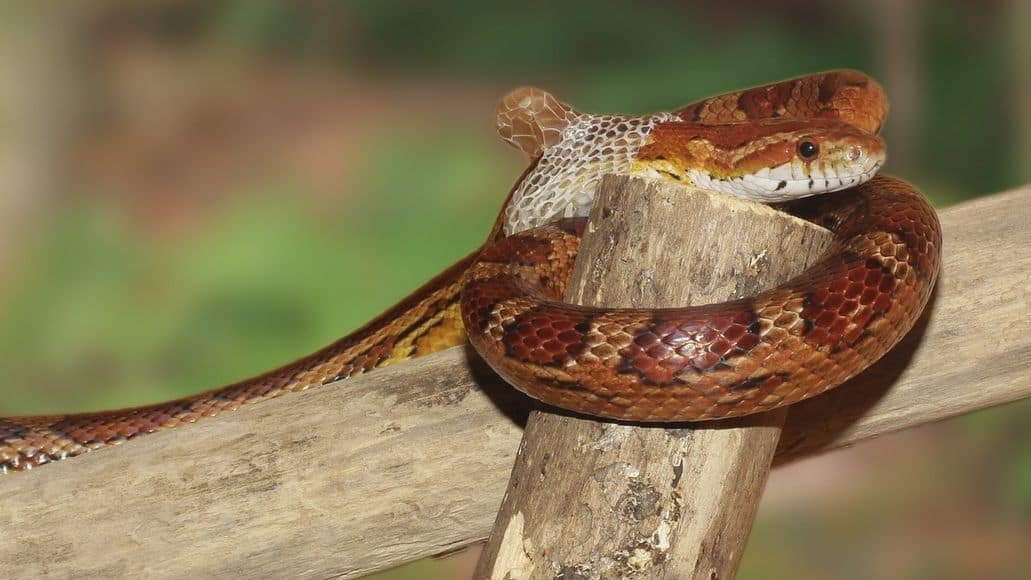 Placing some course textures in your snake's habitat can help them comfortably remove their outer skin. Some common items could be rocks, small branches, or anything they can rub against while shedding.
Provide Sufficient Humidity
Most snakes prefer a humid environment throughout the entire year. When it's time to shed, humidity becomes even more important.
High humidity levels help keep the skin moist, which makes the shedding process easier and more comfortable.
The right amount of humidity varies among breeds. Some snakes, like the Sunbeam snake, need high humidity levels.
Desert snakes, like the rosy boa, can live comfortably with lower levels of humidity. To know the right humidity level, you'll need to do a bit of research about your snake's natural habitat and adjust accordingly.
What Not to Do When Your Snake Is Shedding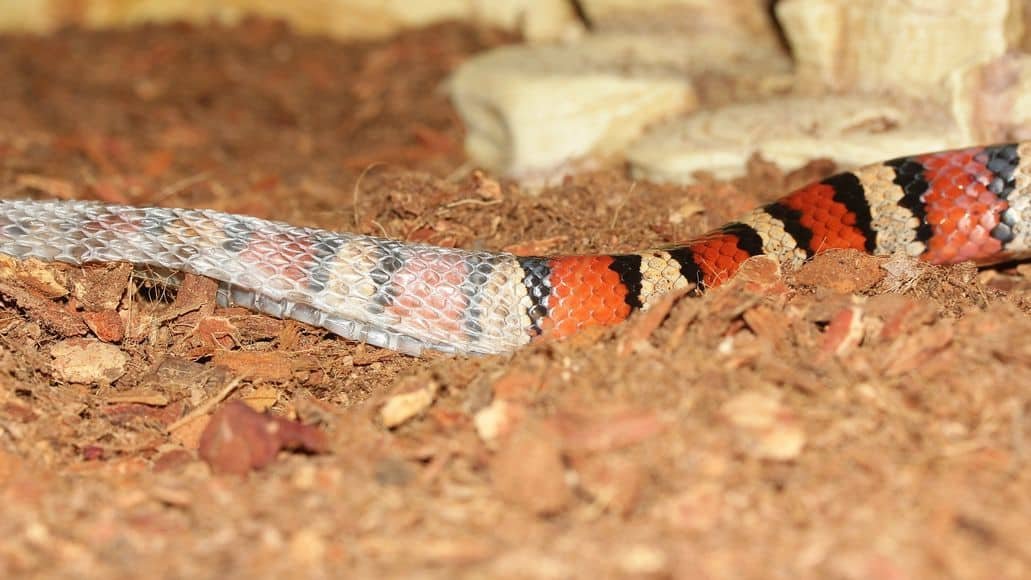 Here are a few things you should avoid during the shedding process.
Ignore Your Snake
Even though your snake wants to be left alone while it is shedding, do not just ignore it. Keep a close eye on it to make sure it is doing fine.
During the shedding process, you'll see a change in your snake's behavior. Some common differences are change in appetite, less social interaction, or hiding in dark corners. While your snake is shedding, stay vigilant and help it through the process.
Peel the Skin Off
Many reptile owners are unaware that peeling off your snake's outer layer can be painful and trigger more abnormalities. If you feel like your snake needs assistance while shedding, it's best to bring it to a specialized veterinarian.
Keep Their Environment The Same
If you want your snake to have a healthy shed, you may need to step in and change its habitat. This can include adding more nutrients to its diet, placing new objects in the living area, or keeping it away from other pets.
How To Handle Abnormal Skin Shedding
Abnormal shedding isn't a direct condition, but a symptom of an unhealthy snake. The most common cause of an unhealthy shed is malnutrition.
If you notice your snake's shed isn't going smoothly, you may need to consider making changes to its diet. Another cause may be trauma or mistreatment, leading to severe health problems as your snake grows.
To treat abnormal shedding, you'll need to identify the root cause. After you determine what's causing the unhealthy shed, you can make the appropriate changes to resolve the issue.
If you're unable to identify what's causing the abnormalities, you'll need to take your snake to the vet.
Remember, each shed is different. Your snake could have a completely healthy shed one month, and the next could be rough. Therefore, you have to be patient throughout each shed as a snake owner.
When Snakes Shed: Final Thoughts
Snakes shed every time they outgrow their current skin. This happens frequently when they are young and growing fast. Once they reach maturity, they only shed a few times a year. But they do still shed, because snakes never stop growing completely.