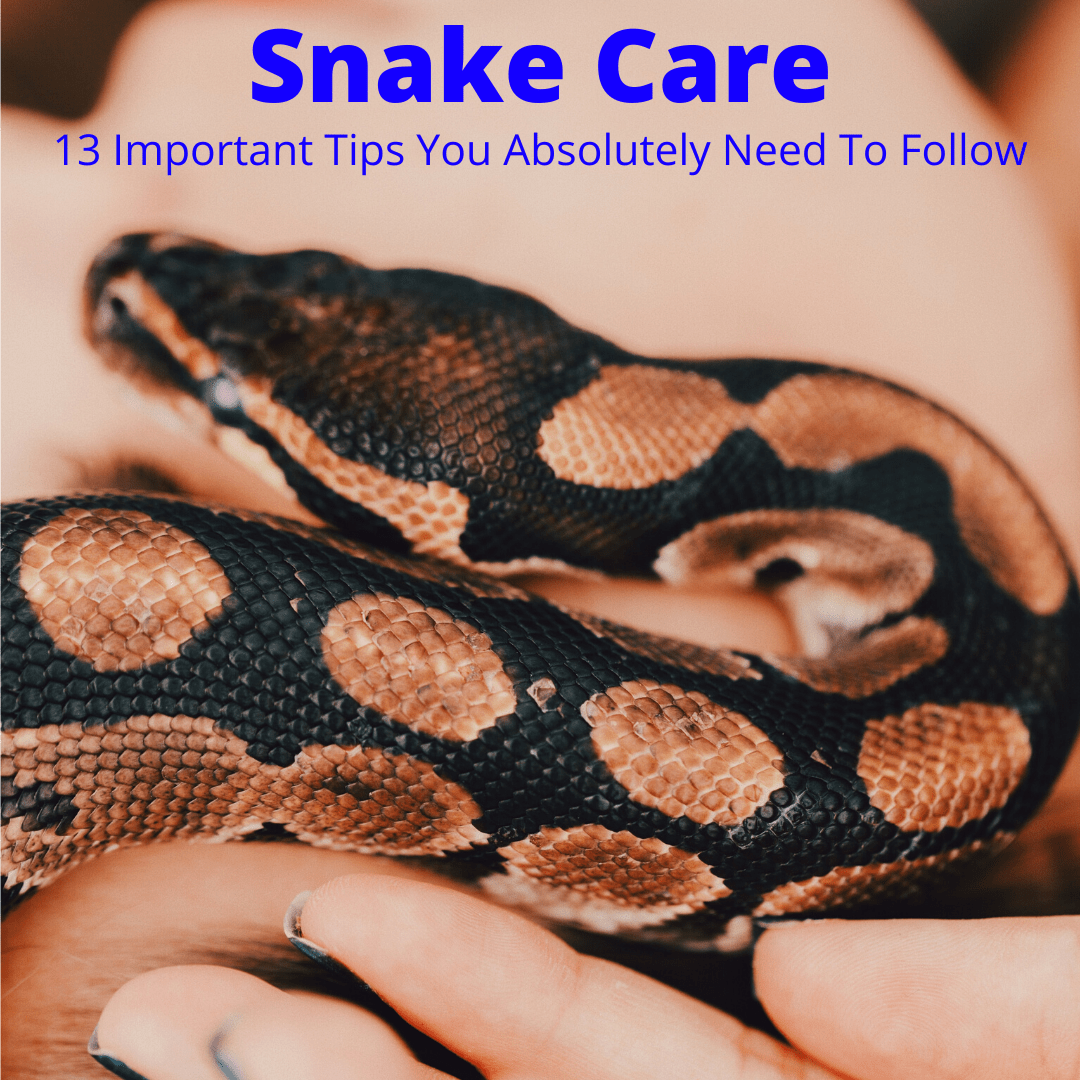 Snake care scares a lot of people.
Due to the reputation snakes have, many pet owner would never consider keeping a snake. They figure it must be a ton of work and dangerous to boot.
But nothing could be further from the truth (assuming you do not get a venomous snake).
Snakes are relatively easy to care for and most species are harmless. Just check out these friendly and docile snakes to see what I mean.
The key is research. find out what type of environment your snake needs and what it likes to eat, so that you can provide those things. That's really all it takes to make your snake happy.
And that sentence was a good preview of tip number one below. Read it and the 12 that follow and you will be more prepared than most to own a snake.
Snake Care Tips
Read through this list of 13 snake care tips to ensure you know what to do and what to expect when you bring home a pet snake.
1. Be Prepared
Before you get yourself your snake, you need to make sure you are prepared and that you have the snake's home all prepared. To prepare yourself, do thorough research on the breed you plan to get, so that you know exactly what it needs to feel comfortable.
To prepare your snake's home, take what you learned in your research to set up your snake's home in such a way that it will remind your snake of its natural habitat. Here are some things you need to have prepared:
2. Make Sure The Snake Is Safely Away From Children
If you have children in your home, you need to make sure the snake enclosure is safely out of their way, for the safety of the snake and the children.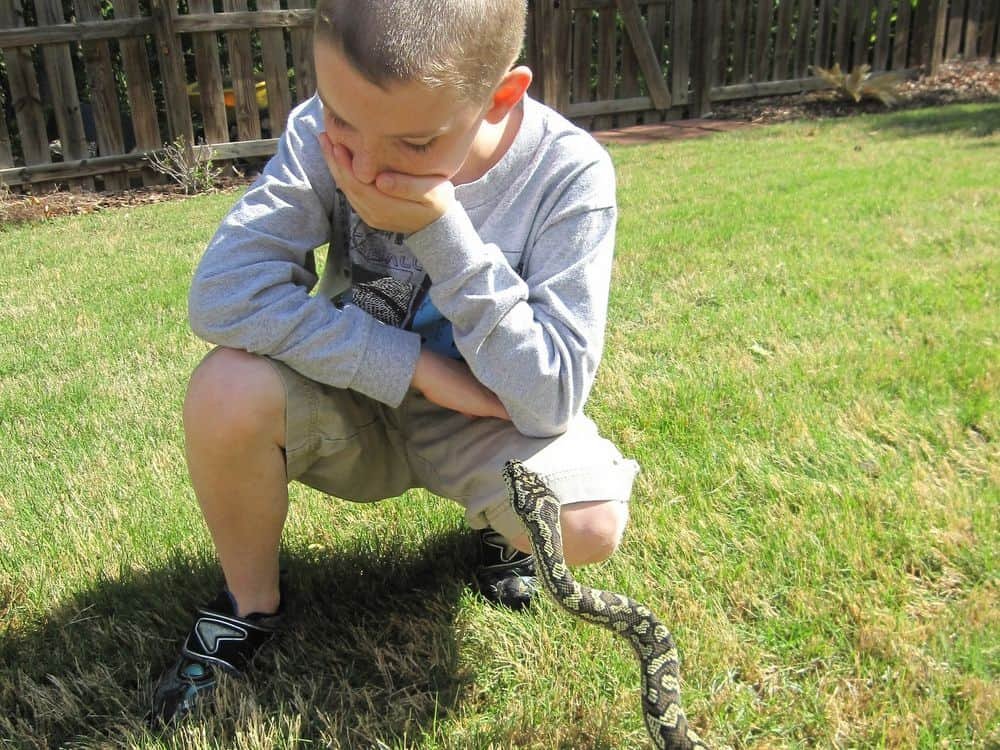 If you are going to keep a venomous snake you must make sure the snake is kept far from any child. Also educate the child that the snake is very dangerous and can cause them serious harm. That said, we strongly recommend against keeping venomous snakes, especially if you have children (see tip #4).
3. Make Sure You Understand All Costs Involved
Caring for your snake can be expensive. The primary upfront cost is the cost of the enclosure. Then you need all the additional items that go inside. Then you have continuous maintenance costs, like the cost of substrate, which should be replaced once a month.
The largest ongoing expense is for food. The cost of snake food varies a lot. Small snakes may only eat insects. Most snakes eat rats or mice, which are easy to procure and not overly expensive. But some snakes need food that is hard to find and not cheap.
Of course, there is also the price of the snake itself. How much do snakes cost? They can range anywhere from $50 to well over $1000, depending on the species and whether it is a rare morph.
4. Do Not Get A Venomous Snake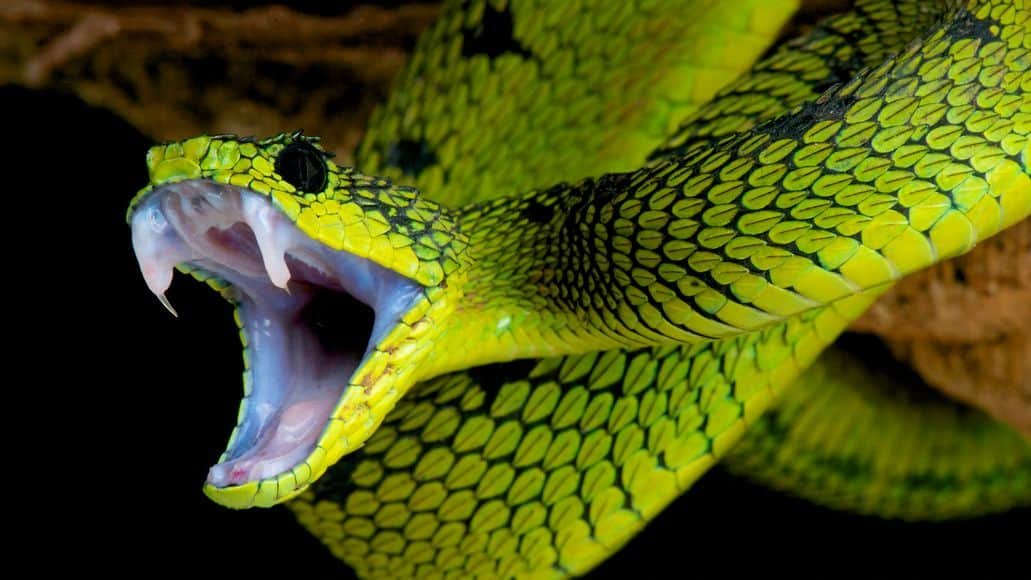 Unless you have a ton of experience keeping snakes (in which case you are not likely to be reading this article), you should not get a venomous snake. And if you are a first-time snake owner, you absolutely should not get a poisonous snake.
There are many great snakes for beginning owners. Try keeping one of those first, and get some experience with snakes. Because keeping a venomous snake is not only dangerous to you, but to anyone you live with and anyone you live near.
Snakes are very skilled escape artists. If your venomous snake escapes, it could encounter a family member or neighbor who does not know how to act around a snake and panics, and then gets bitten.
And if your snake bites someone else,not only can they sue you, you could also be facing criminal charges. If they die, you are charged with murder. There is a reason venomous snake ownership is outlawed in most states.
5. Test Your Enclosure Before Getting The Snake
Before you add your snake to the enclosure, it is very important to test the lighting, warming mat and all the other parts. The last thing you want is to harm your pet because of a malfunctioning warming mat, etc.
6. Buy From A Breeder Over A Pet Store
Buying your snakes from a snake breeder is much better than getting one from pet shop. The reasons are:
The pet store will not specialize in any specific snake
A breeder knows their snakes well
Breeders look after snakes in a better way: their enclosures are clean (less change of parasites or other diseases) and the snakes will be easier to handle, because they the breeder will have gotten them used to being handled
The breeder will be able to give you tips on looking after their specific species to give you the best possible chance of success
7. Do Not Purchase An Aggressive Snake
Take some time to observe the snake you want to purchase. Go and visit the breeder and try and see if the snake seems stressed. Stressed snakes will try strike you, if you put your hand near them.
8. Make Sure The Humidity Is Correct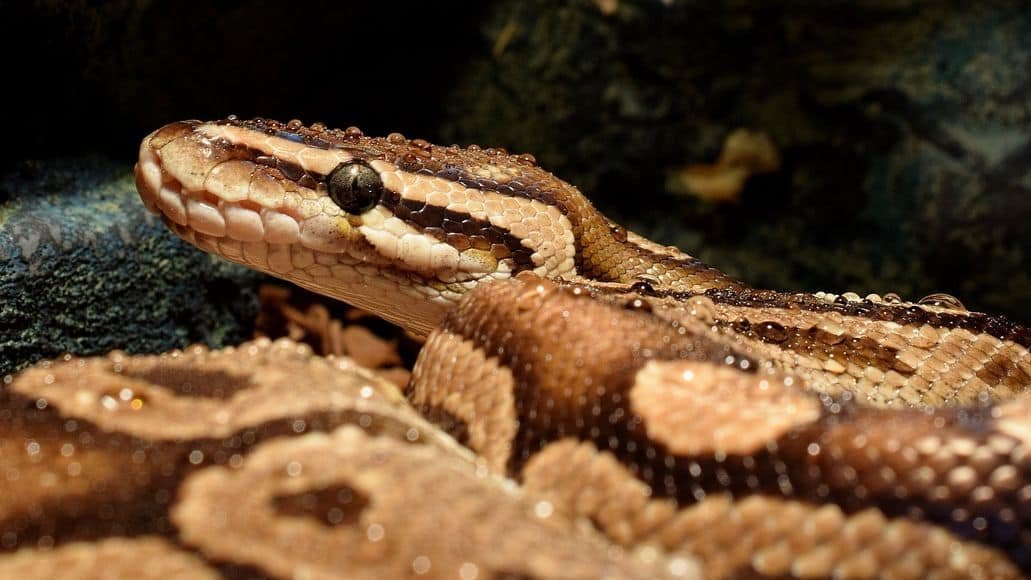 The last thing you want is to have a snake enclosure that is too wet or damp. A overly damp enclosure can cause health issues for the snake. That said, tropical snakes like a higher level of humidity, so you must also ensure that the enclosure is not too dry.
It is a delicate balancing act that begins with research. find out what humidity level your particular species prefers, then make sure you maintain that humidity. You can raise humidity by spraying the tank or getting a humidifier and you can lower it by following the advice in this article.
9. Make Sure The Temperature Is Correct
Different snakes need different temperatures. Again, you will need to do your research, or ask the breeder, to learn what temperature is best for your snake. Use heat mats and heat lamps to raise temperatures and a thermostat to ensure it stays at the right level (see next tip).
10. Learn How To Keep The Enclosure Warm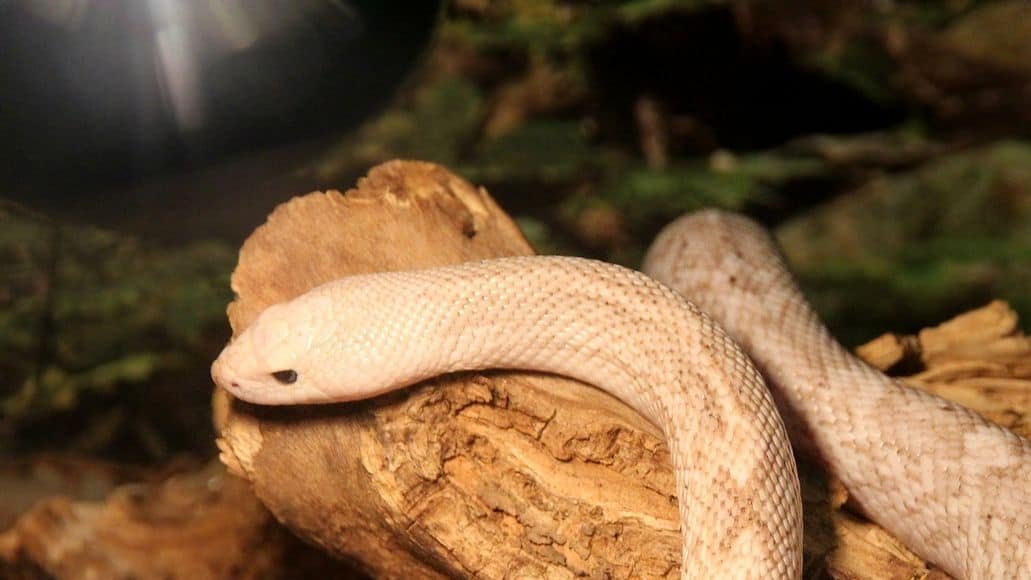 Heat lamps are good as a secondary heating source, but heating mats work better as the primary source. In nature, snakes love to keep warm by lying on a warm rock. Heating mats give them the same feeling of a gentle heat from below.
Put the mat underneath one side of the enclosure (on the outside). The snake can go there when it needs to warm up. Leave the other side cooler, but make sure it is still at the temperature your species needs. Use a heating bulb on that side, if it is not warm enough and needs to be heated up.
11. Lighting Is Important
Your snake will need to know when it is daytime and nighttime. If their enclosure sees enough natural light, that is usually fine. If not, get a daylight bulb and switch it off every night, so that the snake knows when it is nighttime.
Snakes need to have a routine and their brain is wired to use light levels to tell them when to become active and when to sleep. And remember, some species are more active at night, while others are active during the daytime.
12. Most Snakes Need Water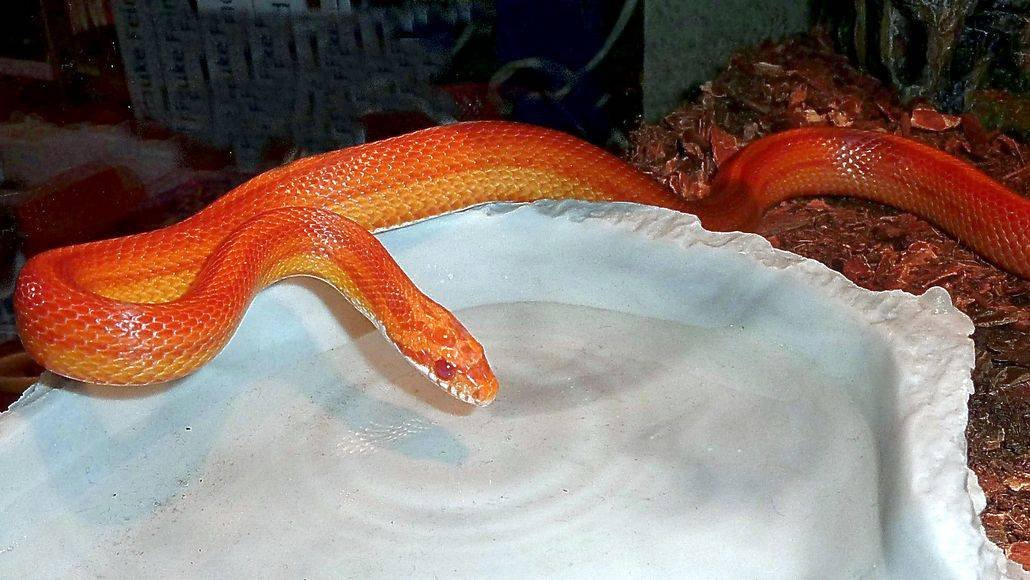 Most snakes need a steady supply of fresh water. Get a water bowl like these from Amazon: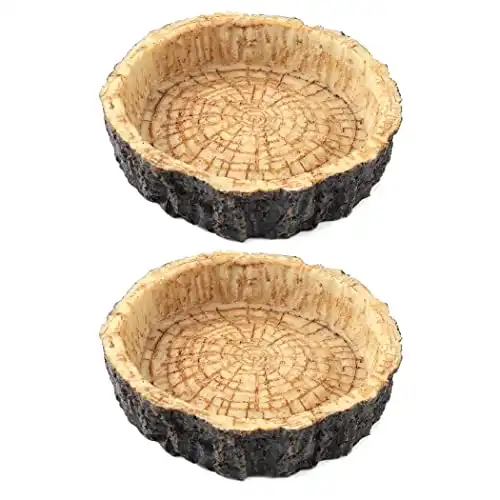 The size depends on the snake. Some snakes like to soak, so they need a water dish large enough to climb into.
Clean the bowl and replace the water often. Whenever you see that the water is not clean, replace it.
13. Feed Your Snake The Right Way
Each snake species has different feeding requirements. Before you get your snake you need to know what that specific species eats and you must have a reliable supplier for the food.
Feeding normally takes place once a week or so, but it depends very much on the species. Use tongs to present the food, to avoid the snake mistaking your hand for its prey. Remember not to handle your snake after it has eaten as this can cause it to regurgitate.
Snake Care: Final Thoughts
There are so many aspects to consider before starting with a pet snake. That said, snakes are still much easier to care for than most other pets.
They don't need to go for walks, they don't eat often, they don't need any attention, and most are harmless and will only bite if they are threatened. As long as you know how to care for one, a snake can make a wonderful pet.