You may have found vastly different information when it comes to snake lungs.
There is a reason for that.
Not all snake species are the same.
In fact, they can differ greatly.
Some lay eggs; others give live birth. Some have venom; others do not.
And when it comes to the snake respiratory system, there are also considerable differences.
Keep reading to learn all about snake lungs and the way these animals breathe. There is a lot of fascinating information to unpack here.
Do Snakes Have Lungs?
Yes, snakes have lungs. Or more specifically, a lung. Most snakes have one functioning lung on the right side of their body. The left lung is vestigial, shriveled up, or completely absent.
The functioning right lung has a balloon-like air sac at its end toward the tail. Unlike humans, snakes do not have diaphragms so you don't see them breathe.
Instead, they take in oxygen by contracting the muscles between their ribs. The exchange of gases takes place at the top part of the functioning lung, just below the snake's head.
Let's take a closer look at the respiratory system if the snake, including the lungs and all other organs that help these animals take in oxygen.
The Snake Respiratory System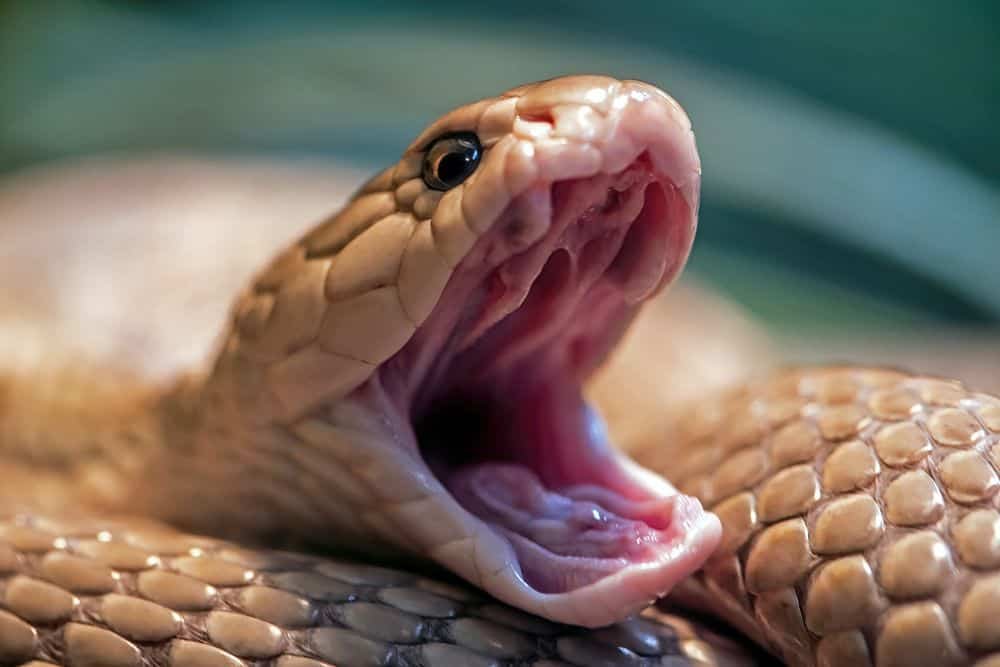 A snake's respiratory system consists of the glottis, the trachea, and the lungs.
The glottis is a vertical opening located behind the snake's tongue. It remains closed until the snake breathes and opens into the windpipe (trachea). The glottis vibrates when the snake expels air from its lungs.
The windpipe, or trachea, is a narrow tubular structure with cartilaginous C-shaped rings. It terminates just before the heart, creating two pathways into the two lungs.
As mentioned above, the left lung is vestigial and sometimes absent altogether, depending on the snake species. Water snakes have a functioning left lung, which performs some hydrostatic roles. Boas and pythons also have two lungs.
What Do Snake Lungs Look Like?
The right airway leads into the long, functioning right lung located along the snake's entire right side. This functioning lung terminates in an air sac close to the snake's tail. This air sac resembles a balloon.
How Do Snakes Breathe?
Snakes breathe in a special way. You won't see a snake's chest moving up and down. Nor will you see it draw in air or exhale it out since there is no diaphragm.
To breathe in, snakes squeeze and contract their functioning right lung with the muscles between their ribs to push air into their lungs. To breathe out, they relax these muscles to expel air out of the body.
Both movements are subtle and you won't see any movement from the outside, like you do in humans. The exchange of gases takes place at the top of the lung, just below the snake's head.
Do Snakes Move When Breathing?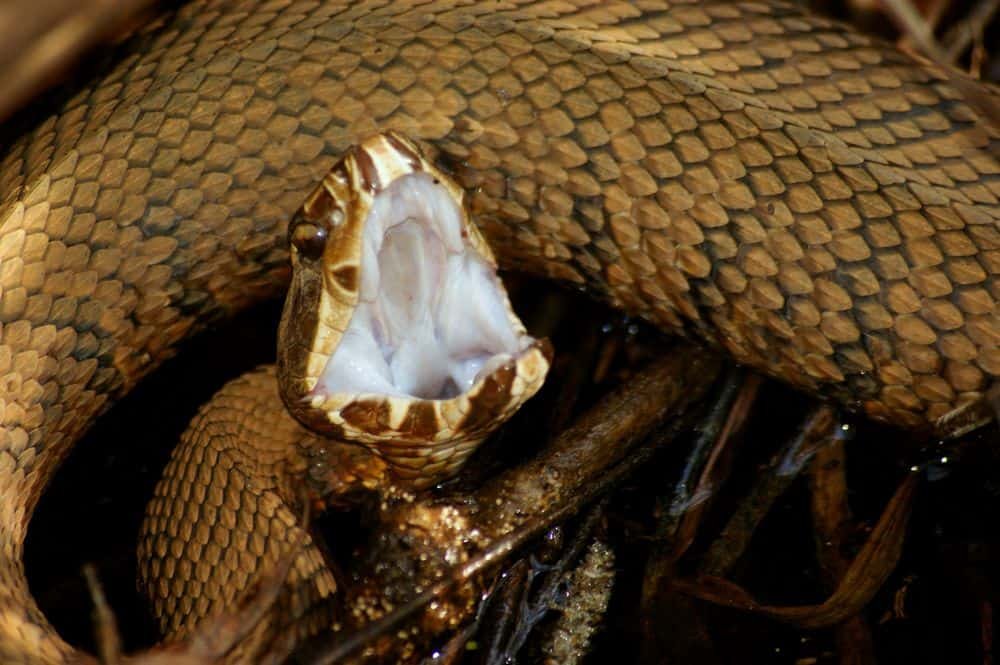 Snakes do not move their chests like humans do when they breathe. They lack diaphragms, which is what causes the movement of our chest and upper abdomen when we inhale and exhale.
A snake might wiggle slightly when it respires. As mentioned above, a snake has to squeeze its rib muscles to draw air into and out of the functioning lung. Due to this squeezing action, you might see the snake's body stretching and moving slightly. Mostly, though, these movements are subtle.
How Do Snakes Breathe When They Are Eating?
It is natural to wonder whether snake species like boa constrictors suffocate when they are squeezing the life out of their prey. After all, it seems impossible that the snake can breathe simultaneously when it has a large animal blocking its entire mouth opening.
Researchers studied this phenomenon using special helmets placed on a boa constrictor. They also attached tiny blood pressure cuffs on several parts of the snake's body.
Simultaneously, they used X-rays to see what happened inside the boa's body when it was squeezing and swallowing large prey.
This experiment showed the researchers that the snake could only use the portion of the lung located toward its tail when it had swallowed large prey that cut off the upper parts of the ribs.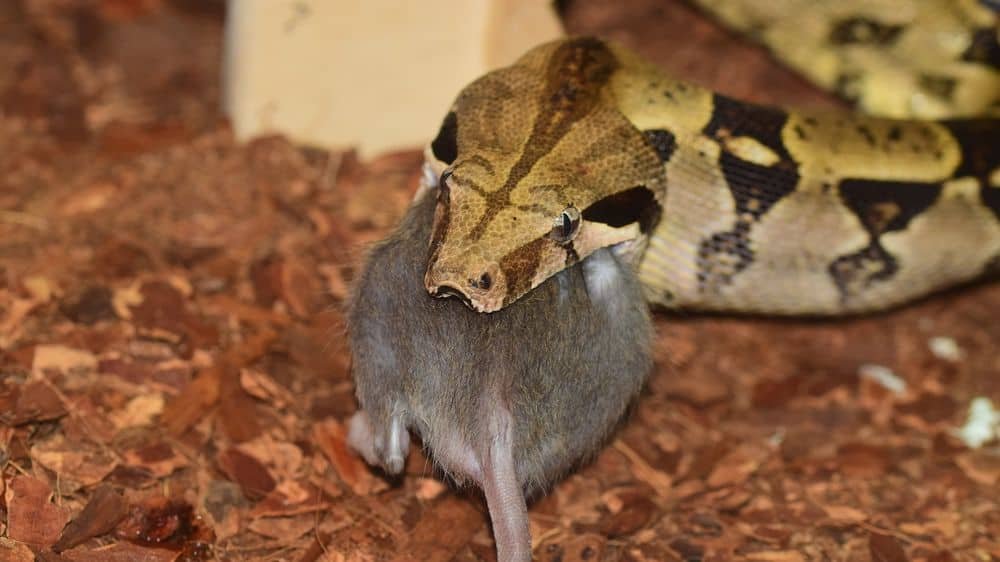 The snake would then use the lower set of its ribs to squeeze air in and out. It also used the balloon-like air sac located closer to its tails to draw air into the top portion of the lungs to perform the exchange of gases.
Based on this experiment, the researchers concluded that boa constrictors have immense control over the way they breathe and which parts of the lung to use.
This also shows that boa constrictors have completely evolved the biomechanics of constriction and have also come up with innovative respiration techniques to enhance their prey options.
How Do Snakes Breathe Underwater?
Sea snakes and water snakes do not have gills like fish for breathing underwater. Instead, they use cutaneous respiration (breathing through the skin) to acquire oxygen.
Water snakes are also good at holding their breath underwater. They can easily remain submerged underwater without having to come up for air anywhere for a few minutes, and even up to several hours.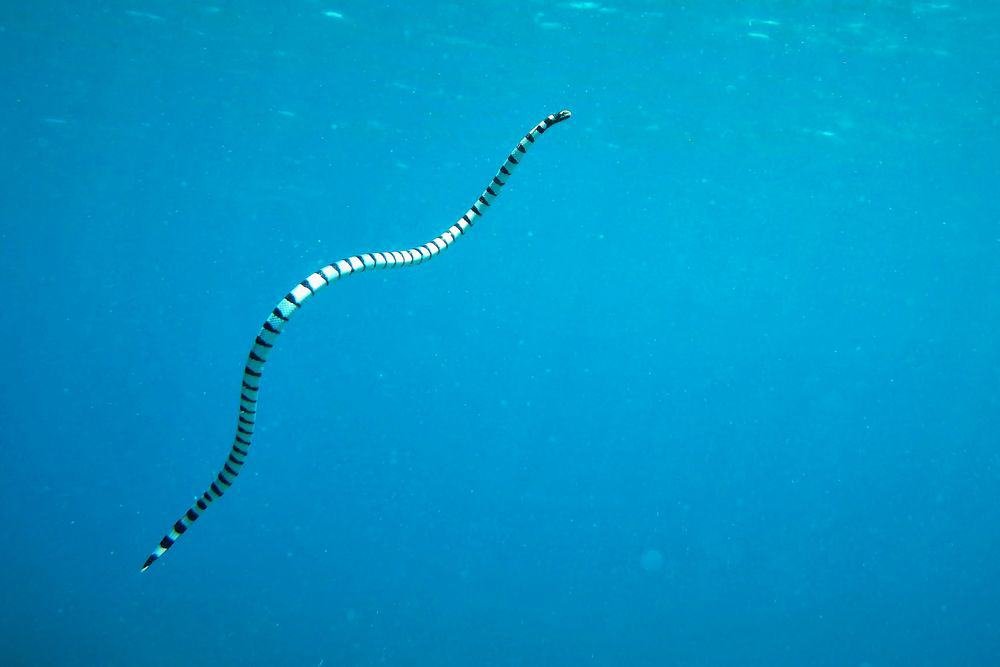 Water snakes tightly close their nostrils to prevent water from entering them. Then they use their skin to acquire oxygen dissolved in the water.
Sea snakes also come up to the water's surface occasionally, quickly take in air in several gulps, and dive back into the water. These ventilation cycles provide the snake with all the oxygen it needs.
How often a sea snake comes up for air on the water's surface depends on how warm the water is, how close to the water's surface the snake hunts, and also how deep it dives.
Snakes that dive very deep into the water have thicker air sacs at the bottom of their lungs. These specially developed air sacs help the snake store extra air for longer dives.
Can Snakes Smell The Air?
Yes, snakes smell and taste the air using their tongues. They flick their tongues out, gather the scent chemicals, and then take the tongue back inside the mouth to rub it against the roof of the mouth.
There is a special organ located at the top of the mouth called the Jacobson's organ. It helps the snake understand what chemical scent it is.
Snakes also have nostrils, which they sometimes use to smell. However, the nostrils are not as efficient as the snake's tongues when it comes to smelling.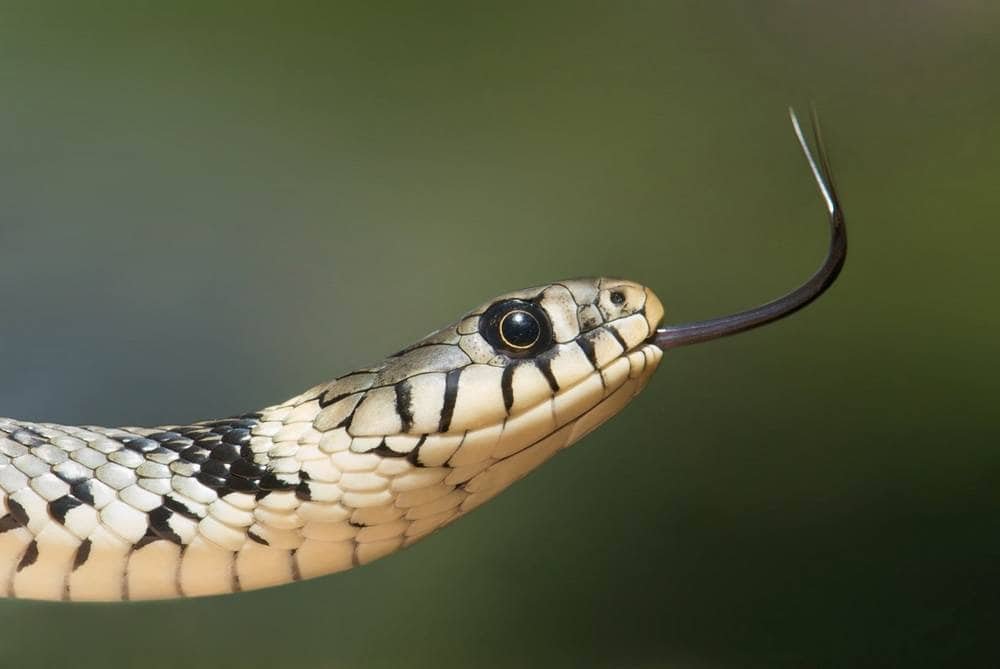 By sniffing the air, snakes can tell if there is food nearby. They can also tell if there is a predator or an enemy around. If they do smell an enemy, most snakes prefer hiding.
Snakes can also smell the air to tell if there is a mate around. Some snake species can also smell water or trees nearby.
Snake Lungs: Final Thoughts
Most snakes only have a single functioning lung. Their second lung is vestigial but not useful. In some cases, it is absent altogether. But there are exceptions.
Some snake species, most notably pythons and boas, still have two lungs. These species are considered primitive snake species as a result of them still having two lungs, along with a few other distinct characteristics that are absent in other species of snakes.