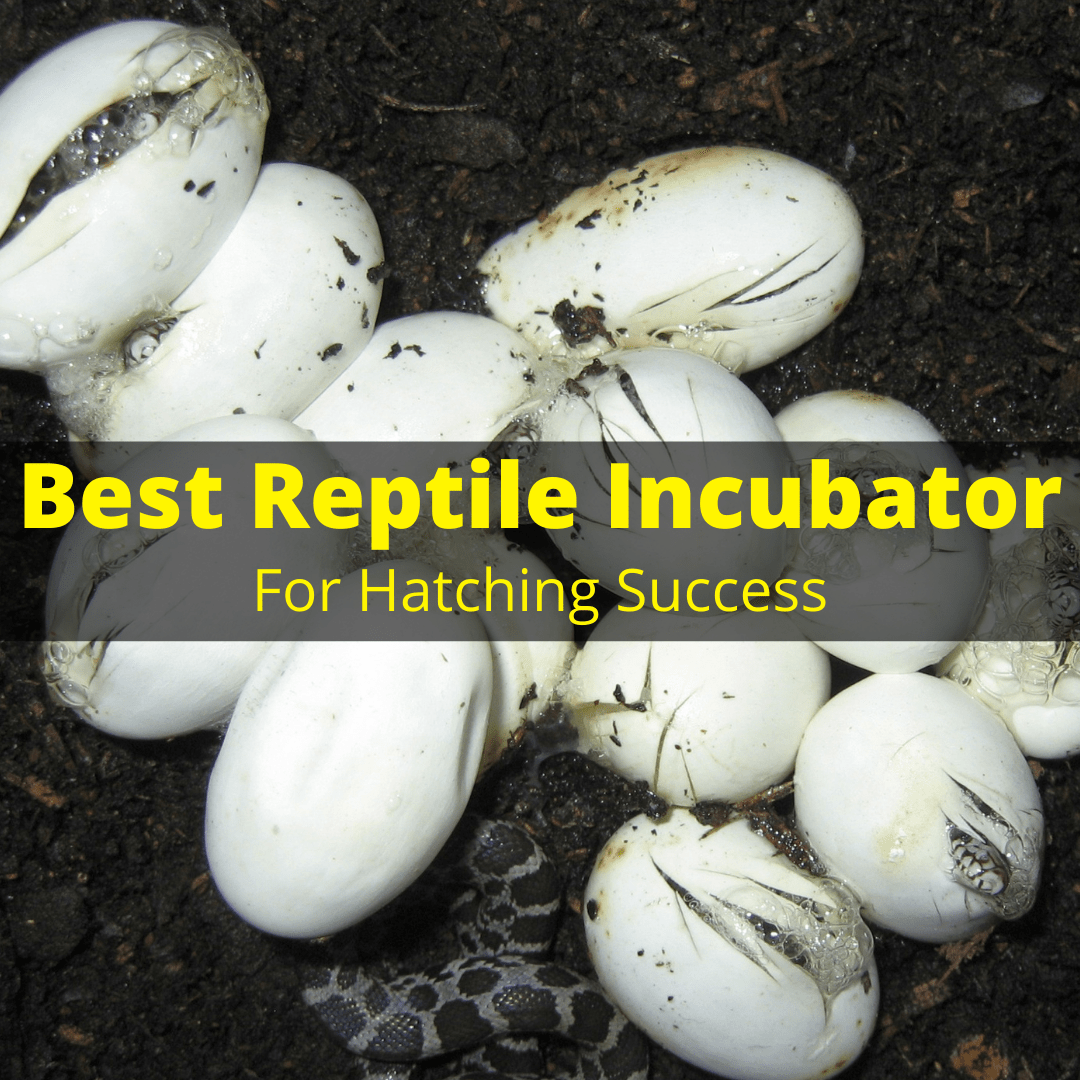 If you want to hatch your own snakes, you need the right incubator.
Poultry incubators can work, but they generally lack some features you need to hatch snake eggs.
The best reptile incubators are specifically designed for snake (and other reptile) eggs.
But you want to make sure you get a good one.
That's why we created this list. We did the research and found the best snake incubators on the market.
We've included models in all budgets. All the options below are great values, but the more expensive ones obviously have more features and do an overall better job.
Best Reptile Incubators Compared
03/22/2023 04:56 am GMT
Top Reptile Incubator: Reviews
How are baby snakes born?
Snakes break out of their eggs by using their egg tooth to make a slit in the soft shell. After hatching, they lose that tooth.
Hatching snake eggs in captivity is an incredible experience. But you'll need a great reptile incubator to ensure hatching success. Her are brief reviews of the best.
Best Reptile Incubator Overall: Little Giant 9300
Featured specs
Capacity: 41 to 120 eggs
Thermometer: Yes
Pros
To ensure that your incubator is at the right temperature and humidity, it comes with a digital electronic thermostat and humidity reader (hygrometer).
There's an LCD screen so you can quickly see what temperature the incubator is at.
The incubator makes use of thermal air flow. The heat tube warms the inside of the device's air and eggs. The heated air then flows out of the exhaust vents, while fresh air seeps is drawn through the bottom vent.
The incubator is made out of Styrofoam that's not only strong but maintains the temperature eggs require.
The incubator comes with a reptile hatching medium or substrate so you don't have to worry about purchasing that separately.
For extra convenience, this incubator comes with pre-punched cups and lids.
Cons
This incubator needs to be placed in a room where the temperature is around 66 to 72 degrees Fahrenheit otherwise it won't function properly, so you may have to purchase an extra fan.
Buying Advice
This is our favorite reptile incubator and it sells for a great price. It's got everything you need to start hatching snake eggs.
Little Giant Digital Circulated Air Incubator With Automatic Turner
This Little Giant incubator is worth considering if you want a strong, effective incubator with good capacity.
Featured specs
Capacity: 41 eggs
Thermometer: Yes
Pros
This reptile incubator is made out of Styrofoam to maintain warm temperatures.
For easy monitoring, it comes with an LCD display and LED light.
It has a digital control board so you can make use of one-touch temperature settings.
It comes with a built-in fan to properly circulate warm air so that the eggs receive the correct temperature at all times.
It has a built-in hygrometer to keep the humidity levels correct.
The plastic heater stays cool to the touch to prevent the possibility of injury, making it great for children.
Cons
Some reports of difficulty maintaining a steady temperature at times.
Buying Advice
This Little Giant snake incubator costs more than any other model on this list, but it's also the highest quality option. We ranked it below the previous model, because we feel that one gives you a bit more value for money. But if money is no object, get this one.
GQF Thermal Air Hova-Bator
This is an incubator that's been praised for decades – let's see if it lives up to its hype!
Featured specs
Capacity: 100+ eggs
Thermometer: Yes
Pros
This reptile incubator makes use of thermal air flow to ensure that it works in an efficient and economical way. The heated air flows out of vents on the top and pulls fresh air through the bottom.
This incubator has two small windows on the top so you can keep an eye on the eggs you're hatching.
It makes use of a wafer thermostat. This has been proven to produce excellent results.
It comes with a plastic liner on the bottom, making it easy to clean.
The molded Styrofoam case makes for much better insulation.
Cons
Unlike some other reptile incubators, this one doesn't come with extra accessories, such as a tray. You'll have to buy it separately.
Buying Advice
This is the best snake incubator if you'll be hatching a lot of eggs at once. While it's a bit more expensive than some other incubators, it has a higher capacity and some great features cheaper models lack.
Omem Reptile Breeding Box (Round)
This incubator by Omem has a lot of features that make it more convenient than ever to hatch gecko, lizard, and other reptile eggs.
Featured specs
Capacity: eight eggs
Thermometer: N/A
Pros
This incubator comes with a transparent cover so you can easily monitor how the eggs are doing.
The tray has minimum egg-to-surface contact but maximum air circulation around the reptile eggs to keep them healthy.
The incubator makes use of lattice to suspend the eggs above the substrate so that they have a better chance of hatching.
This incubator has a simple design that offers a beginner-friendly way to incubate reptile eggs.
Cons
Some reports of eggs drying out.
Buying Advice
If you are on a strict budget and want a fuss-free, beginner-friendly incubator that's easy to use, this one by Omem is the top choice. It costs shockingly little and easily outperforms its price. But obviously, it can't match up to the more expensive models on this list.
Omem Reptile Breeding Box (Rectangular)
Omem makes our list of the best again, this time for a slightly different incubator. Let's check it out and see what makes it different.
Featured specs
Capacity: 14 eggs
Thermometer: N/A
Pros
This breeding box is rectangular in shape instead of round, which gives it a greater capacity than the other Omem product that appeared on our list.
Just like with the previous Omem product we featured, this one has a lattice design that ensures the eggs don't come into contact with the substrate.
The cover is transparent to help make it easier for you to monitor the eggs before they hatch.
The tray in this reptile egg incubator has a safe incubation feature that encourages the circulation of air around the eggs.
This incubator is made out of food-grade PP material.
Cons
Some people who have purchased this incubator have reported that the lid doesn't close properly or lock into place.
14 eggs may not be enough (read how many babies do snakes have?)
Buying Advice
This rectangular Omem incubator is just as cheap as the round version. It's also a cost-effective way to start hatching your own reptile eggs and it has all the features you need to make the process successful.
Best Reptile Incubator FAQ
As you're searching for the best snake incubator for your needs, you'll might stumble on some additional questions. Here are some of the more common ones.
What Is The Optimal Temperature For A Reptile Egg Incubator?
If you want to hatch reptile eggs, you'll need to ensure that your incubator can handle temperatures between 80 and 85 degrees Fahrenheit for both temperate and tropical species.
Some reptile eggs, like those belonging to pythons, should be incubated at higher temperatures – from 86 to 91 degrees Fahrenheit.
There's no doubt about the need for an incubator. It provides the eggs with a stable and warm temperature that they need to hatch successfully. You could also buy a snake rack if breeding many snakes.
You might wonder how long you need to incubate the eggs. Like ideal temperature, incubation time depends on the snake species.
When the temperature is a bit higher, this can sometimes decrease the amount of time that the eggs need to be incubated.
Can I Use A Chicken Incubator For Reptile Eggs?
If you have a chicken incubator, you can use it for reptile eggs. But before you try to hatch reptile eggs in a chicken incubator, you need to know some important differences between reptile and poultry incubators.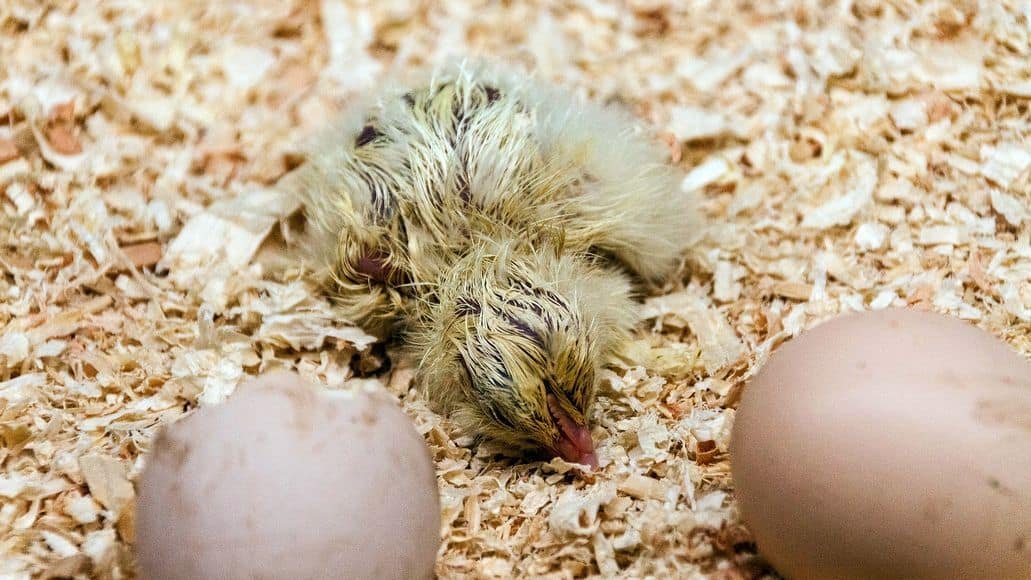 Poultry eggs need to be turned many times during the day when they're in their incubator, while reptile eggs shouldn't be turned. Doing so too much will cause the baby inside to get hurt or even die.
You also want to ensure that the eggs don't move around. Reptile incubators keep eggs in position through the use of egg trays with fixed partitions.
You also need to ensure that you have the right incubation medium. While poultry eggs can be placed on plastic racks or other surfaces, reptile eggs cannot.
You need to ensure that you have a sand-like substance for the eggs. This substance also needs to be resistant to mold.
Another important thing to consider is the temperature. Your incubator for snake eggs needs to have the correct temperature. Reptiles all require a lower temperature than poultry eggs.
Generally, reptile eggs need temperatures between 80 and 85 degrees Fahrenheit, while poultry eggs require a temperature of around 100 degrees Fahrenheit. Many incubators come with thermometers to make it easier for you to adjust the temperature.
How Do You Know If A Snake Egg Is Alive?
A snake egg that's alive will have a shell that's smooth without any blemishes on it. It will feel warm to the touch.
If you've touched the egg but you're still not completely sure if the egg is still alive or not, use a flashlight. Shine a flashlight through the egg in a dark room.
This will let you see the inside in greater detail. A healthy snake egg will have veins across it. If you see veins, the snake inside is alive.
Are Reptile Eggs Hard Or Soft?
Most reptile eggs are soft with leathery shells. Sometimes minerals in the shells can make them harder.
When it comes to snake eggs specifically, they tend to have leathery shells. If you press a snake egg, you'll find that it's a bit more flexible than a bird's egg.
This is why it's important to be gentle when handling a reptile egg because it can easily break.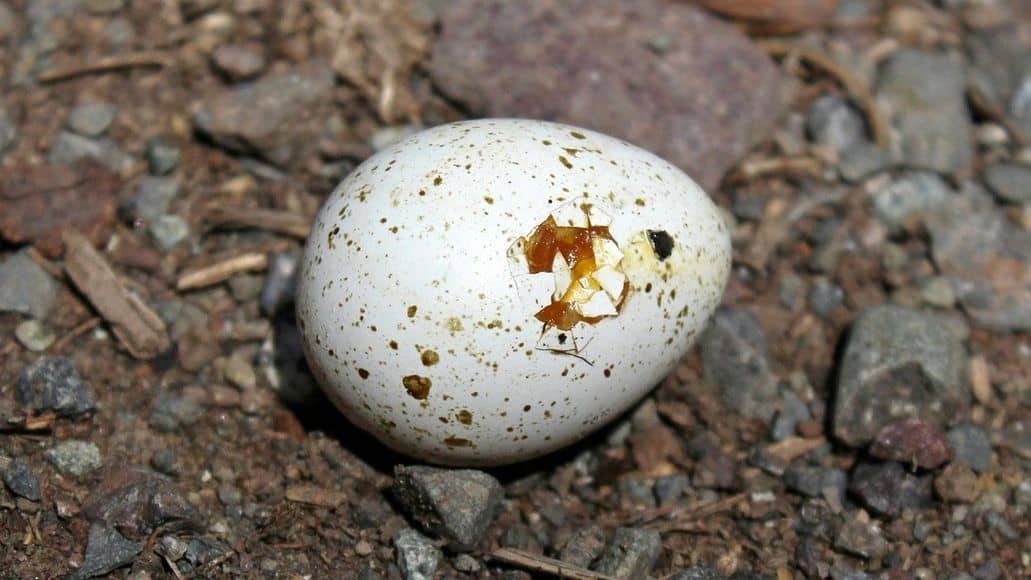 Most snake eggs are oblong in shape. Although snake eggs differ from bird eggs, they look almost identical at first glance. It can sometimes be difficult to tell them apart right away.
That said, there are some snake species that lay eggs that look quite different. Examples include some Asian and African snakes that lay eggs with bumpy textures.
The size can vary greatly. They range from one inch in size to four or five inches, in the case of a python's eggs.
It's common for female reptiles to build nests so that they can protect the eggs until the time comes when they are ready to hatch.
However, once snakes are born, they don't spend a lot of time with their mothers as they are quite independent and solitary creatures.
Best Snake Incubator: Final Thoughts
If you want to start growing your own snakes, you'll need a good reptile incubator.
In this guide, we've featured five of the most effective incubators on the market, along with some important information you should know about how to hatch reptile eggs.