Did you recently have a dream that involved snakes?
That's not good.
Or perhaps it's a great omen!
It turns out there are numerous interpretations of snake dreams.
Some are positive and some are negative.
A lot of it depends on the type of snake and what it does in the dream.
Of course, it also depends on the culture. What it means when you dream about snakes can vary a lot from one culture to the next.
Keep reading to learn the most common interpretations of various different types of snake dreams.
What Does It Mean When You Dream About Snakes?
Dreaming of snakes can have several different interpretations. Since snakes resemble the penis, they can symbolize the phallus or sexual intercourse. A woman dreaming of a green snake symbolizes fertility or pregnancy.
In some traditions, snake dreams indicate the presence of enemies, since snakes keep their poison hidden. In Hinduism, snakes indicate Kundalini energy.
Snakes are also associated with duality: poison and medicine. Dreaming of snake bites indicates a call from within to shed one's skin and transform.
Let's take a closer look at the ten most likely interpretations. Some of these are positive and some are negative.
10 Positive And Negative Interpretations
There are many different interpretations of dreams about snakes. Different cultures have different symbolic associations with snake dreams. Here are the most common positive and negative interpretations of snakes in dreams.
Sexual Energy
Carl Jung is recognized as one of the most successful psychiatrists of all time. In the book Jungian Dream Interpretations, dreaming of snakes indicates sexual energy, or symbolizes the phallus/penis.
The cylindrical shape of a snake is like the penis. You can easily stretch this association to males and masculinity in general.
Therefore, if a woman dreams about a snake crawling up her leg, it has a phallic or sexual association. It can mean that the dreamer has repressed sexual desires.
Good Health And Fertility
Snakes are sensitive to their environment. Therefore, dreaming of snakes can also be a subtle sign from our bodies.
For example, a woman dreaming of green snakes could be interpreted as an indication of fertility, or the desire to have a child. A green snake in a tree also means family and fertility, since trees are associated with family.
Of course, there is also a negative representation. A green snake could represent jealousy or the temptation to do something forbidden.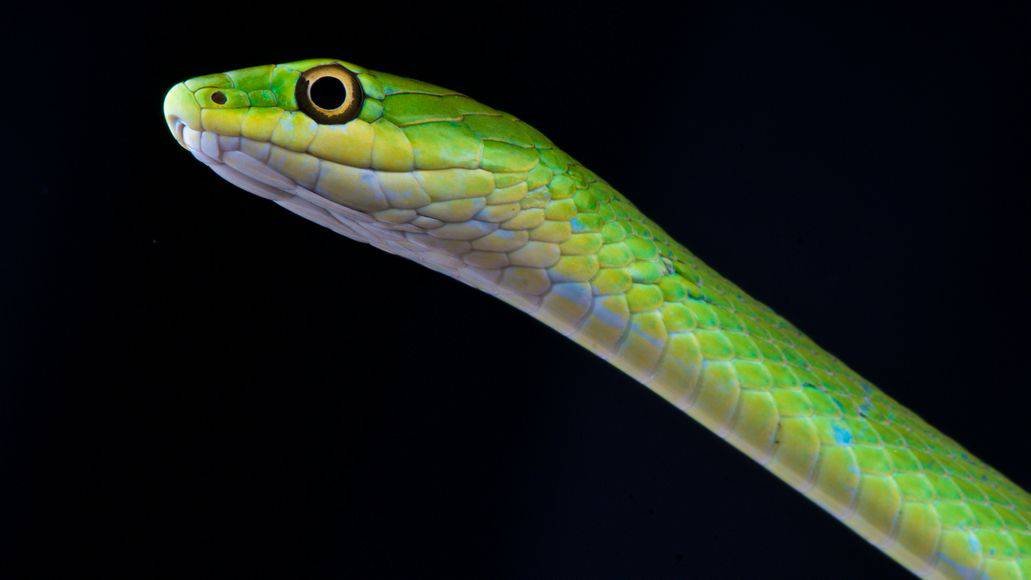 Snakes are also associated with good health. The snake symbol has always been used in medicine on the Rod of Asclepius.
The good-health association comes from the snake's ability to shed its skin and renew itself. Similarly, a brown snake in dreams is associated with healing.
Renewal And Rebirth
Dreaming of a shedding snake, snakeskin, or a dead snake could indicate letting go of the old and allowing something new to emerge.
By the same association, an ouroboros (a serpent or snake eating its own tail) is the symbol of eternity, renewal, and rebirth.
Kundalini Energy Or Enlightenment
According to the theory behind Kundalini meditation, there is a snake lying dormant at the base of our spine.
Through meditation and deep breathing, we can awaken this dormant energy to achieve enlightenment. Dreaming of a snake can thus indicate spiritual advancement and deep insight.
Even Carl Jung believed snakes to represent the reptilian brain or the autonomic nervous system. This means that a dream of snakes could simply represent instinctual energy or wisdom.
Power And Wealth
In many mythological tales, snakes appear as messengers of a breakthrough or luck. In Hindu culture, Nagas or snakes represent wealth, good luck, treasure, and wisdom.
If you are facing some issue or problem, the appearance of a snake in your dream can indicate that the problem will soon be resolved.
Similarly, dreaming of a white snake also means that good karma, positivity, and luck are in store for you.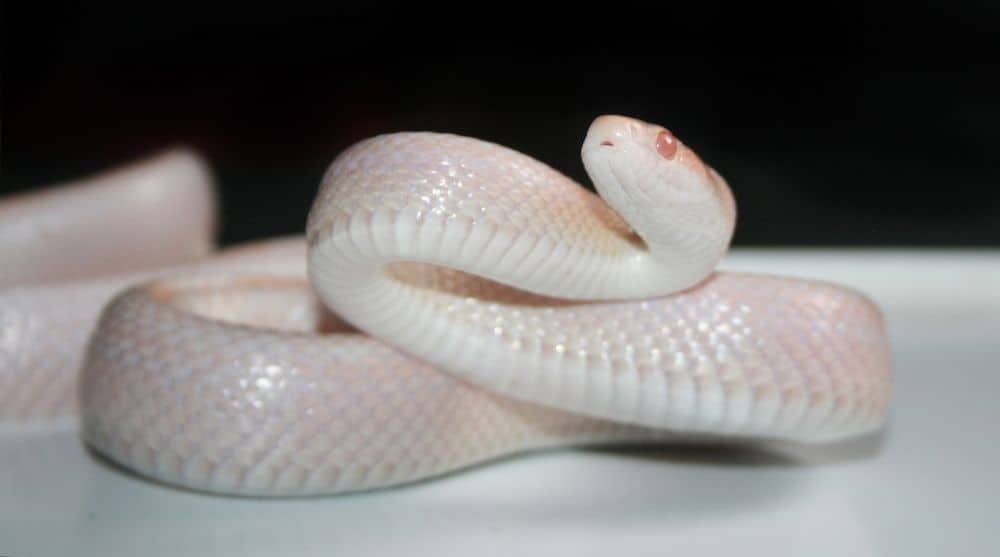 Hidden Fears
All of the above were mostly positive associations with snakes. However, some snakes are venomous and their bites can be fatal.
Dreaming of being bitten by a snake represents hidden fears and unresolved issues. A hissing snake in a dream could also indicate an innate fear or poor intuition.
Deceit, Betrayal, Negativity, Stress
A snake lies hidden waiting for its prey. Some species like rattlesnakes are capable of remaining coiled and hidden in the same spot for days at a stretch, waiting for their prey.
Dreaming of a coiled rattlesnake or a snake waiting to strike could mean that you are afraid of being deceived or betrayed by someone.
As such, rattlesnakes are also symbolic of negativity and stress. A recurring dream about the same snake can mean there is toxic energy in your life that you need to get rid of.
Potential Threat And Danger
Dreaming of a King Cobra could mean there is a poisonous element or a potential threat or danger in your life that you must get rid of.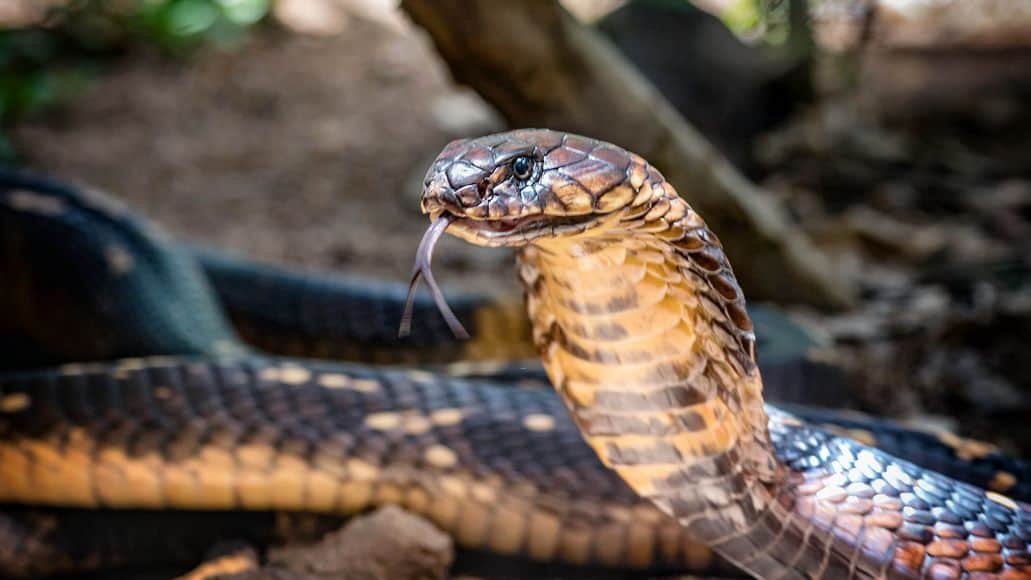 A boa constrictor or an anaconda choking you in your dreams could indicate that you feel smothered or suffocated due to some situation.
Likewise, dreaming of a black snake can mean a potential threat. The black snake also represents fear of the unknown. It can mean you're feeling uncertain about a choice you are about to make.
Dreaming of a red snake also means potential threat and malicious energy.
Duality
Snakes often represent duality and, in many rituals, the snake symbol represents good and evil. Along that vein, dreaming of white snakes could represent Yin and Yang.
Likewise, dreaming of a two-headed snake can mean that you are being pulled into two directions, but ultimately, it will bring about a positive transformation.
By the same association, caduceus–the symbol of medicine that has two snakes around the Rod of Asclepius–represents both medicine and poison.
Vulnerability And Lack Of Confidence
If you dream about snakes crawling all over you, it could indicate that you are not confident about the way you look. You might also feel exposed and defenseless or powerless.
Look at your situation and see if you can make changes. Practice self-love to overcome negative self-talk.
Do Snake Dreams Mean Pregnancy?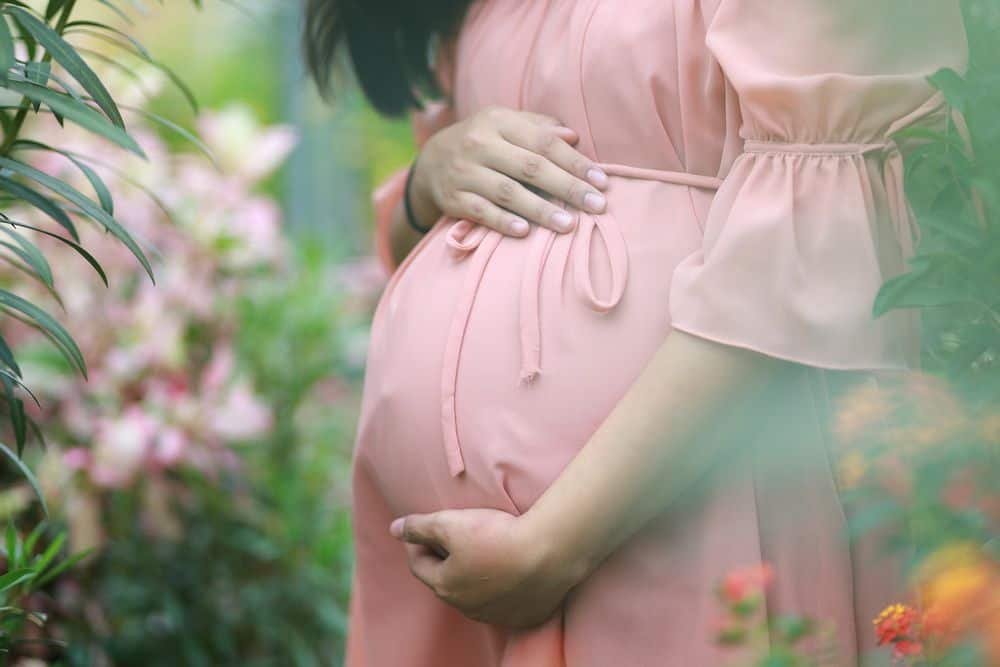 It is believed that when women get pregnant, they get very intense dreams. In some cultures, dreaming of a snake does represent pregnancy.
For example, in the very interesting book Tibetan Art of Parenting, the author talks about how her husband dreamt of a snake between them in bed.
The dream occurred twice in a row, after which the author found out that she was 2 ½ months pregnant.
As mentioned above, a green snake also represents fertility and pregnancy. Dream Dictionary states that dreams about snakes do represent sexual feelings, penis, or pregnancy.
Here are some other representations of snake dreams during pregnancy:
Green snake: good luck with a healthy pregnancy
A white snake in your arms: the baby will be a beautiful and smart daughter
Black snake or python or other big snake: you will give birth to a baby boy
A snake entering the arms of the woman: good omen; a precious child will be born
A boa constrictor wrapping around you: you will give birth to a baby boy
Dreaming of killing a snake: good omen: the baby will be healthy.
Dreaming of other people killing a snake: could mean miscarriage is in the cards.
A dream about multiple snakes: could indicate twins or multiple babies.
What Do Snakes Mean Spiritually?
Despite their venom and scary appearance, snakes can be beautiful, spiritual creatures. Although they bite when they are threatened, that is not their preferred activity.
They would rather slither away in the grass and hide, because they are inherently very shy. In many religions and cultures, snakes have various symbolic and spiritual meanings.
In Genesis, snakes represent duality: healing and poison, good and evil, solar and lunar, earth and underworld.
The Egyptian Goddess Isis is often carried by snakes.
In ancient Greece, the Goddess Gaea is a female serpent.
Ouroboros–the symbol of the snake eating its own tail–represents eternity and completion.
Snakes also mean fertility, renewal, and rebirth in many religions because they shed their skin.
In East Asian cultures, snakes and serpents are guardians of temples and treasures.
Snakes are also associated with medicine and healing.
A snake totem means rebirth, cunning, patience, shrewdness, intellect, patience, and protection.
Serpents and snakes have guiding powers. If you want to transition to a positive place, the snake will guide you. Snakes are animals of the eternal now and they show you how to live in the present moment–exactly where you should be.
What Does It Mean When You Dream Of Snakes: Final Thoughts
What it means when you dream about snakes depends on a number of things. The type of snake and what it is doing in the dream matters.
But what matters most of all is the culture. Different cultures have vastly different interpretations of snake dreams, although the number of similarities you'll find in snake dream interpretation from one culture to the next is actually quite surprising.