Few people want snakes in their homes or yards.
Perhaps you have small pets or children.
Or perhaps you simply don't like snakes.
But many snake repellents contain toxic chemicals.
Most of us would prefer not to have to resort to using dangerous chemicals to keep snakes away.
Luckily, there are a number of natural snake repellents available.
Keep reading for a list of 10 great ways to repel snakes naturally. Hopefully this will help you keep snakes off your property, without needing to spread toxins around.
10 Natural Snake Repellents
When it comes to naturally repelling snakes, you have a lot of options. Which one is best depends on your specific situation. Usually, you are best off using several of the options presented below.
Essential Oil Sprays
Many essential oils such as peppermint, eucalyptus, clove, and cinnamon oils are known to repel snakes.
The best part of using essential oils is that they are safe, non-toxic, and all-natural. They won't harm pets and children and can be safely used indoors and outdoors.
How To Make
Make a spray of essential oils by mixing 15 drops of clove/cinnamon/or peppermint oils in a gallon of water. You could also use a mixture of vinegar and water to mix with the essential oils.

These days, you can also buy natural essential oil snake repellent sprays on Amazon and in some pet stores. Some of them, like the one linked to there, have shown great results in keeping snakes out of the yard.
How To Use
Spray the mixture/product all over the perimeter of your yard, around windows and doorways, near trash cans, and anywhere else you see snakes frequently.

Re-spray every 3-4 days.
Effective Against
Many people swear by essential oils and believe they can keep both venomous and non-venomous snakes away from the garden. Some essential-oil based products are even known to repel copperheads and rattlesnakes.
Botanical Oil Granules
Botanical oils are slightly different than essential oils in that they are obtained by cold-pressing or using heat-extraction. Essential oils are almost always steam-distilled.
Like essential oils, botanical oils are also obtained from different parts of plants like seeds, roots, flowers, leaves, etc. Botanical oil granules mainly consist of cedarwood or pine granules mixed with a combination of strong-smelling essential oils.
They can prevent snakes from entering, foraging, and nesting in your yard. Botanical granules are safe to use in households with pets and kids. Many are rain-water resistant and continue offering protection despite getting wet.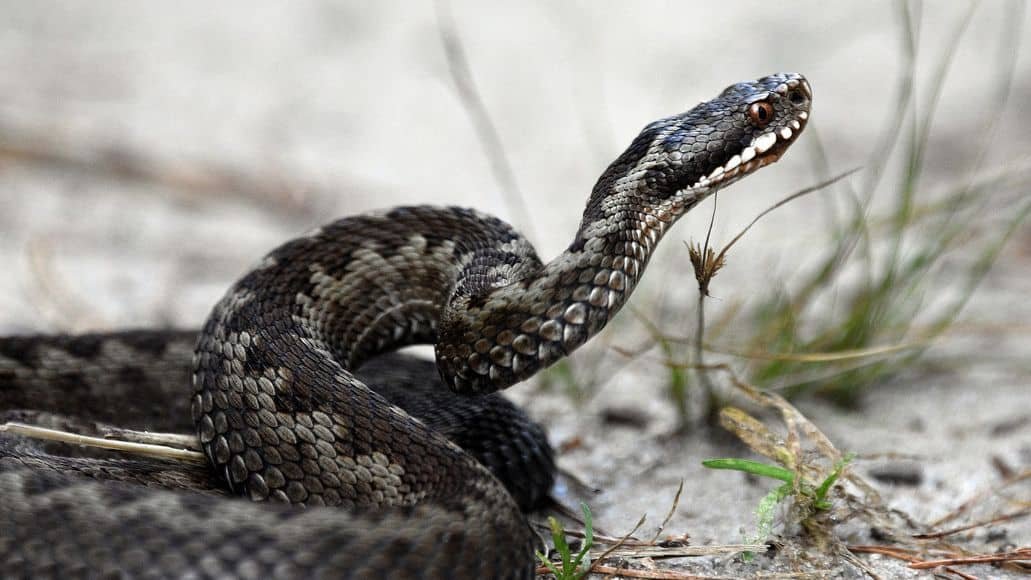 How To Make
How To Use
Simply sprinkle the granules all over your yard. Liberally apply over the turf and soil. You can safely use them around edible commodities too.

Be generous with the application. You should be able to smell the product.

Re-use every 5 to 7 days, and especially after the smell diminishes.
Effective Against
It can keep most species of small snakes away (but may not work on garters, rattlesnakes, pythons, cobras, and copperheads).
Solar-Powered Ultrasound-Wave Snake Repellents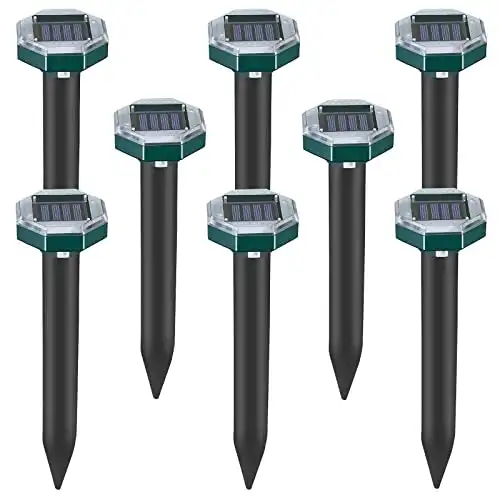 This isn't a homemade method to repel snakes, but it is a natural and effective way of preventing snakes from entering your yard.
Solar-powered snake repellents emit ultrasound waves and vibrations that not only drive snakes away but also keep moles, rodents, gophers, groundhogs, squirrels, and other snake prey out of your yard.
These natural snake repellents are safe to use even around pets. They are also humane and do not harm animals. They are free from chemicals and toxins of any kind.
How To Make
You can buy ready-to-use repellent stakes like the ones pictured above. They have a sharp-pointed structure for conveniently inserting into the ground. Most are made of durable ABS plastic.

The stakes have a cell on the top that is solar charged through the day. It emits ultrasonic vibrations or pulses every 20 seconds that keep animals away. 4 hours of charging can keep the device working for 5 days.
How To Use
Before installation, keep the stakes in the sun to charge completely.

Simply dig holes in the ground and insert the stakes around your yard's fence and near sheds, trash cans, etc.

Place repellents every 70 feet to effectively keep snakes away. Most products have a range of 7000 square feet.
Effective Against
Ultrasound snake repellents are effective against most snakes, gophers, armadillos, moles, voles, etc.
Vinegar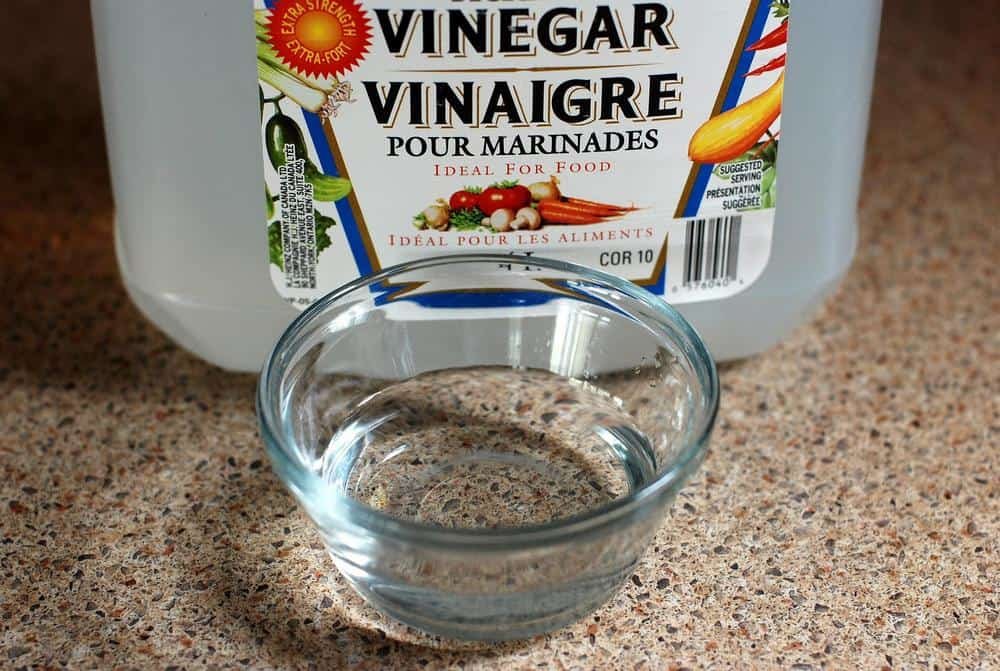 Vinegar is a natural snake repellent and can keep most venomous and non-venomous species of snakes away. It is also safe and non-toxic and can be used safely around children and pets. The strong smell of vinegar naturally deters snakes and its acidic nature can irritate the snake's skin.
How To Use
Pour undiluted white vinegar around your yard, swimming pool, trash bins, shed, etc.

Repeat application once a week. Remember, rainwater can wash away the vinegar, so re-apply it after every rain.
Effective against
Vinegar can effectively repel most snakes, due to its pungent odor. However, you need to use a lot of it to be effective against large snakes.
Snake Repellent Plants
Snakes absolutely hate certain varieties of plants, because they emit a strong aroma that irritates snakes' senses. For example, the sulfonic acid content of garlic and onions is known to drive snakes away.
Similarly, there are other herbs and plants that emit strong snake-repellent smells such as lemongrass, mint, snake plant, mugwort, marigold, etc.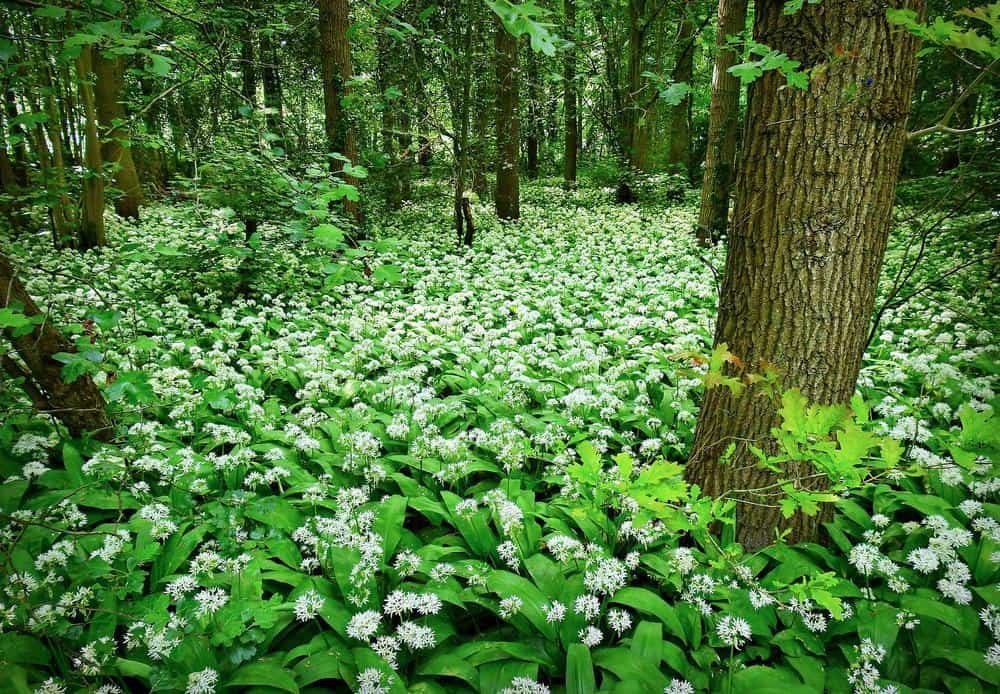 How To Use
Plant garlic, onions, lemongrass, and marigold in areas where you have large snake populations.

You can plant these plants indoors and outdoors.

Some of them need 3 to 5 hours of direct sunlight. Water the plants regularly to keep their soil moist.
Effective Against
Set Humane Snake Traps
Snake traps contain strong adhesive or glue which traps snakes, rodents, etc. This is often considered a humane way of trapping snakes, but the truth is, the snakes end up stuck to the trap and it is hard t get them off. The traps are effective, but not especially humane.
What To Do
Buy snake traps in hardware stores, some pet stores or on Amazon. There are traps available that are effective at trapping snakes of all sizes, but the absolute largest.

Place the traps in moist areas, near water sources, and anywhere else you know snakes frequent.

Once the snake is trapped, you can use vegetable oil to dissolve the trap's glue and release the snake back into the wild. Do this only if you're sure the snake is not venomous. If you're not sure of the snake species, please contact the Save The Snake Organization or other wildlife organizations for further instructions.
Effective Against
The traps may not be able to hold large and strong snakes like pythons and cobras, but can trap smaller and medium-sized snake species.
Eliminate Snakes' Food Sources
Snakes will keep coming into your yard if it has food available for them. The main food sources of snakes are rats, mice, rodents, birds, fish, slugs, and snails.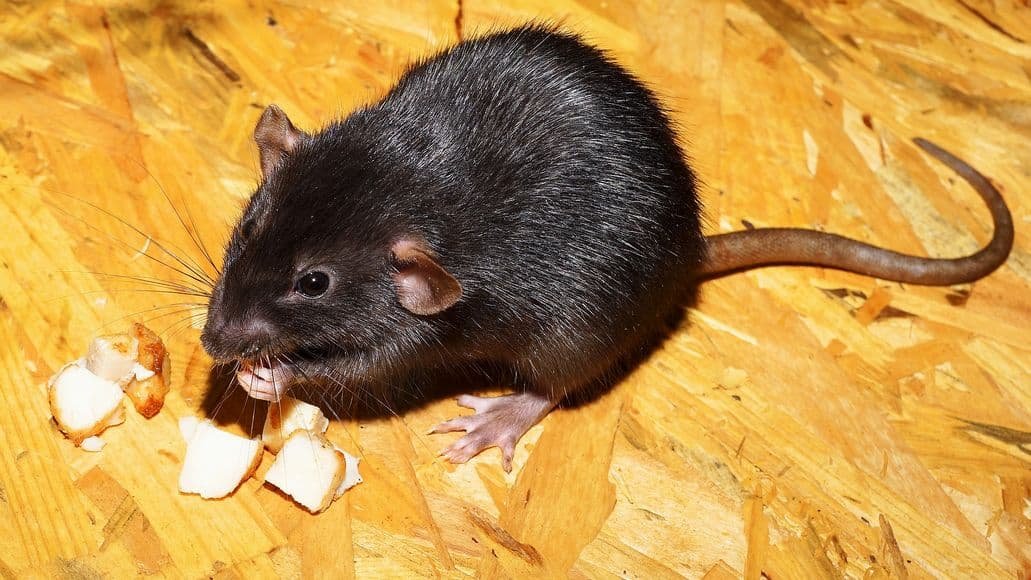 A majority of these come to your yard for the trash. It is important to keep your yard clean and clutter-free.
What To Do
Keep your yard free from thick brush, compost piles, and wood stacks. Store firewood, lumber, and debris far away from your home.

Cover and secure garbage bins.

If you have a major infestation of rodents on your property, it may be worthwhile having a professional exterminator deal with it.

If you have bird feeders, they may attract rodents, which, in turn, may attract snakes. Store bird seed in tight containers. Clean discarded or half-eaten seeds right away to prevent rats.

If you have pets, feed them indoors. Discard leftover pet food right away. Store dry kibble in an airtight container. This is important to get rid of snakes and prevent them from coming back.
Declutter And Reduce Hiding Spaces
Snakes love to nest in piles of wood, coiled hoses, thick grass, dense brushes, sheds, holes in the ground, etc. By removing these hiding areas, you can prevent snakes from coming into your yard.
What To Do
Mow your grass regularly. Keep it to about 1 inch in height.

Keep 24 to 36 inch space under trees and shrubs so you can spot snakes easily.

Close all burrows left by moles, voles, and gophers.

Fill up holes with cement.

Seal cracks in walls.

Consider getting an energy audit. It can show you cracks through which air conditioning escapes. Seal these cracks to prevent rodents and snakes from entering.
Eliminate Water Sources
Snakes often come inside yards in summers in search of water. If you do not have any sources of water available for them, they are far less likely to come into your yard.
What To Do
Avoid over watering the lawn. This tends to attract snails, worms, slugs, and frogs, which, in turn, attract snakes

Fix leaky faucets.

Remove standing water sources like birdbaths, rain barrels, and ponds.

Landscape wisely. Water gardens and Koi ponds may look great but aren't a sensible option for areas infested with snakes.

Cover your swimming pool with a leaf net cover.

Pour vinegar or ammonia liberally around the pool and skimmer baskets to prevent snakes from getting in.
Fix Your Chicken Coop
Snakes often come to eat the eggs from the coop. Please avoid using artificial eggs or ceramic eggs to kill snakes. They are inhumane and cause snakes to die painful deaths. Instead, take steps to prevent snakes from entering.
What To Do
Collect all eggs right away. Clean broken eggs from the coop.

Caulk and seal entryways into the coop.

Keep grass around the coop short to spot snakes easily.

Go for an elevated coop design. This will deter rodents, and subsequently, snakes.

Store poultry feed in tight containers. Sweep away any spilled feed right away.
Homemade Snake Repellent: Related Questions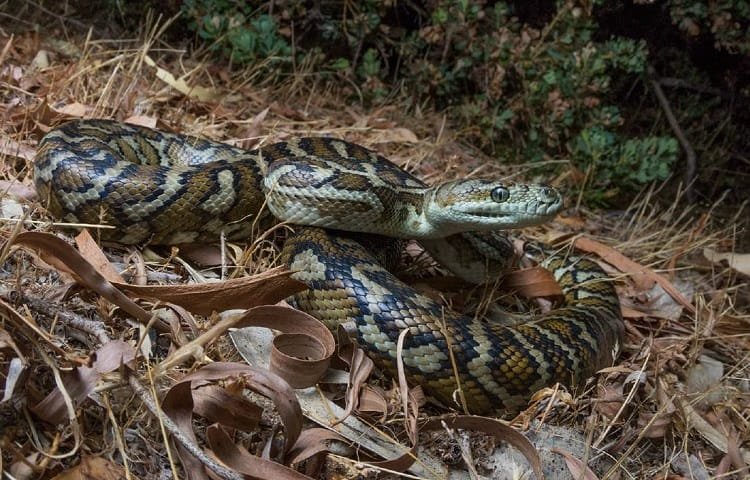 Let's take a look at some common questions related to natural snake repellents. Some of them were already answered above, but we'll summarize again here for completeness' sake. If you have any additional questions, please feel free to leave a comment below.
What Smells Keep Snakes Away?
Cinnamon, peppermint, cloves, garlic, onions, and lemongrass repel snakes. You can spray their essential oils to repel snakes from your yard.
What Is A good Homemade Snake Repellent?
Pouring white vinegar around the yard, especially around water bodies like swimming pools, could repel snakes. A mixture of lime and vinegar or vinegar with essential oils is also effective in repelling snakes.
What Keeps Snakes Out Of The Yard?
Ammonia smells could keep snakes out of the yard. Try soaking rags in ammonia and placing them all around your yard to repel snakes.
Can Mothballs Repel Snakes?
Mothballs and naphthalene balls have a strong odor which snakes dislike. However, they aren't the most effective way to repel snakes and can also be harmful to pets and kids.
How Can I Be Sure There Is A Snake On My Property?
There are a number of signs of snakes in your yard. This article covers the top 8. It will help you figure out if there is a snake living in your yard or home.
Natural Snake Repellent: Final Thoughts
Not all of the 10 natural methods for repelling snakes we listed above are actual repellents. Some are just common-sense measures to take to make your property less appealing to snakes.
But in many cases, doing those common-sense things is all it takes. And in most cases, combining them with one or two natural snake repellents ends up being the most effective method, period. Far more effective than spreading poison around your yard to keep snakes away.