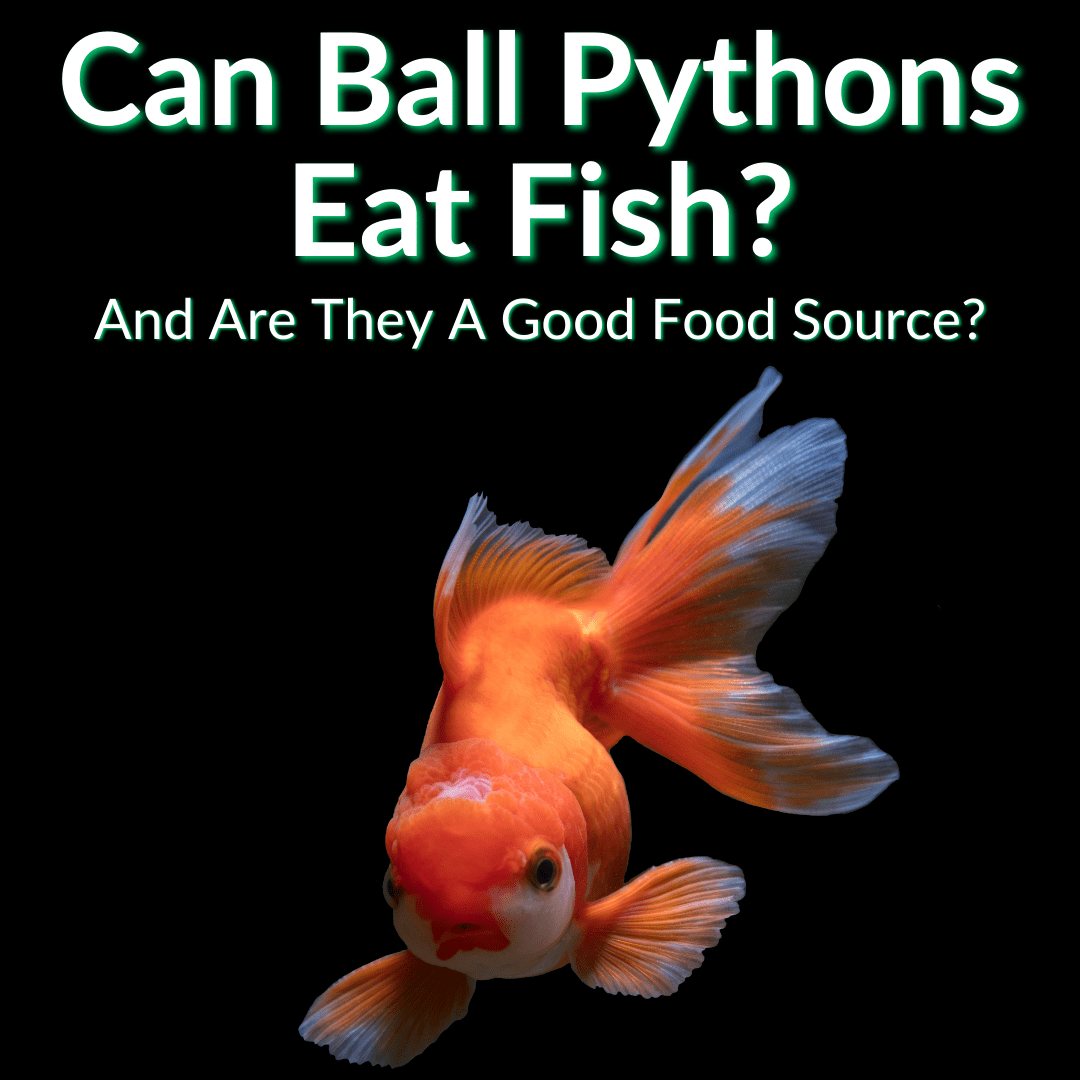 The standard food for ball pythons are mice or rats.
They eat a lot of those in the wild, and it is the easiest food to feed them in captivity.
But those are not the only options.
If you prefer not to feed your ball python rats or mice, there are other things you can feed them.
Are fish one of those other options? Can ball pythons eat fish, or is it better to stick to rodents?
Keep reading to learn whether these snakes can eat fish whether it is a good idea to feed them fish, and anything else you need to know about the ball python diet.
Can Ball Pythons Eat Fish?
Yes, ball pythons can eat fish. But it is not a food they generally seek out or for which they have a strong preference. I would not advise feeding your pet ball python fish unless you absolutely have to.
Let's take a closer look at the types of foods ball pythons generally eat in the wild, and what you should be feeding your pet in captivity. We'll also go over some human foods these snakes can eat.
In The Wild
Some ball pythons may live close to bodies of water in the wild and may occasionally feed on fish. But, as mentioned, it is not a favorite food of theirs.
The majority of ball pythons in the wild live in large grasslands, but they tend to stay near water. They like to soak in it, but they do not like to actually go underwater.
Can ball pythons swim? They can, but they do not enjoy it. As a result, they prefer to live off rodents, like mice and rats. They only hunt in the water, if they have no other option.
When it comes to your pet ball python, you should try and stick to prey that it consumes in the wild. But if this isn't possible and you need to feed your pet fish for whatever reason, try to stick to guppies, trout or salmon. They're much safer options for your snake because they are less likely to cause vitamin deficiencies.
The Best Foods For Your Python
The best foods for your python mainly depends on the age of your pet. It is generally best not to feed your ball python food bigger than its head, to avoid digestive issues like regurgitation. Obviously, this would means that the younger your snake, the smaller its food should be.
For younger ball pythons, the best food to feed your snake are baby mice. Your baby snake will get all of the nutrition it needs to grow for a diet of nothing but baby mice.
Unlike us humans, snakes do not need variation in their diet to stay healthy, so a steady diet of small mice will be more than adequate.
When your snake becomes older, you can add more prey into its diet, since the ball python is now bigger. You don't have to stick to mice (larger mice now) when feeding your python, although you certainly can.
I generally prefer to just keep feeding the same thing, since it is much easier for me. A mouse or two or three per feeding is all they need. But you certainly have the option to also feed other larger rodents, like rats or gerbils, or things like chicks.
Whichever prey you decide to feed your ball python, you should stick to things you can feed your snake whole. This is important, because this is how a snake consumes its food in the wild.
Eating whole prey means it is ingesting all of its necessary nutrients from the various organs. If you feed only the flesh, your snake would be missing the nutrients found in the heart, liver, kidney, brain, etc.
What Human Food Can A Ball Python Eat?
If you're looking for human food to feed your ball python, you can choose from various meats, such as chicken, pork and beef. They can also eat other poultry and even eggs.
If you decide to feed your snake human food, keep the chicken nuggets for yourself and instead feed your snake raw meats and eggs instead. Cooked foods can cause damage to your snake's digestive system, because there may be other ingredients in these foods that could make your snake sick.
How Long Can A Ball Python Go Without Eating?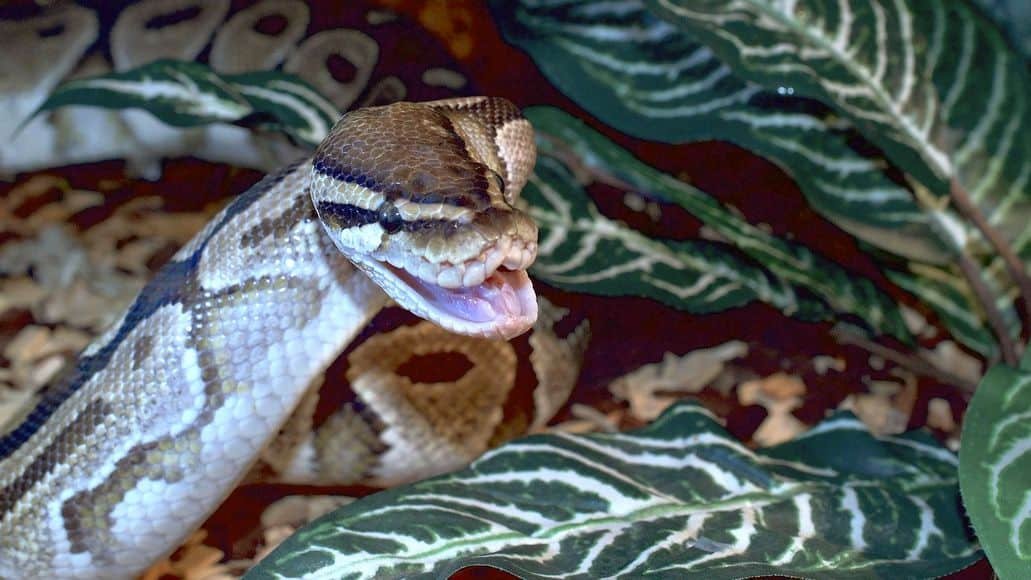 Snakes, in general, can go as long as two months without any food, which is a very long time! This is because they have such a slow digestive system and take in more of their energy from external sources, like heat and sunlight, rather than food.
Because ball pythons are a fatter species of snake in comparison to their length, they can go longer without food. Some larger ball pythons could go up to two years without eating!
How long a snake can go without food depends on the size of the last prey it ate. Of course, no snake wants to go two years without food. Or even two weeks.
Being able to go so long without food allows a snake to survive in times of hardship. This comes in handy in the wild where they may struggle to find prey or go into hibernation in the colder months. But in captivity, you should feed your snake regularly.
How often should ball pythons eat? It ranges from once every 5 days for baby snakes, to once every 50 days for elderly ball pythons. Adults generally eat every one to two weeks.
Ball Pythons Can Eat Fish: Final Thoughts
Ball pythons can eat fish, if you want to feed fish to your pet. But it is not the best choice of food for them. They do not generally eat a lot of fish in the wild, and it is best to feed them foods in captivity that are similar to what they eat in the wild.
This means primarily rodents. Those are also the easiest foods to feed them, because frozen mice and rats are readily available in any pet store and also in online stores like Amazon. Simply defrost before feeding. It doesn't get any easier.