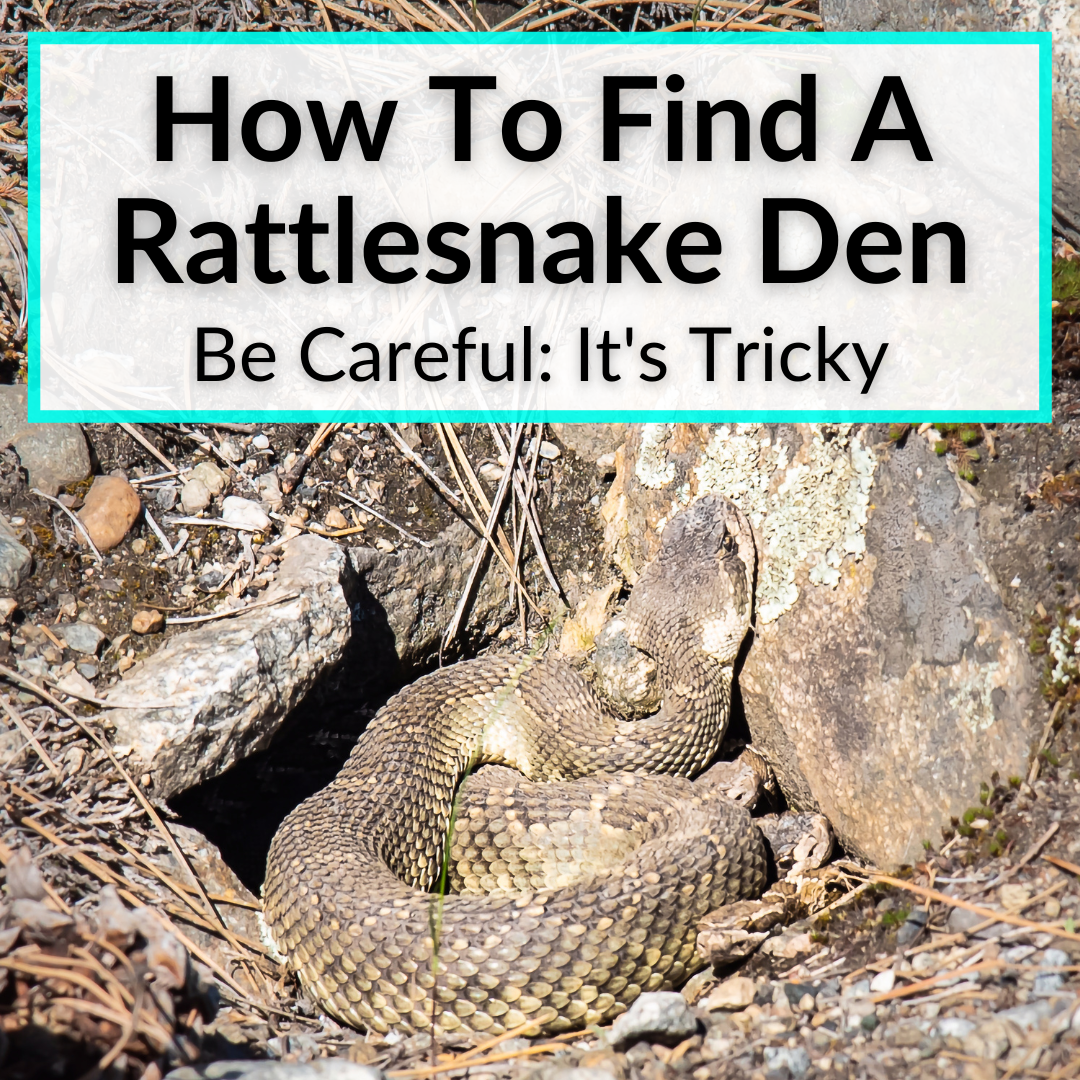 Do you suspect there might be a rattlesnake den near your property?
That is a scary thought!
Your best bet is to call in a professional.
But if you want to see if you can locate a possible den yourself, there are a few things to look for.
But before we get to that, the expected warning: be careful and don't do anything stupid!
For example, if you think you have located a den, do not stick your head, hand or any other part of your body in it to check.
This should go without saying, but sadly, there are some people who need to be told.
That out of the way, keep reading to learn how to find a rattlesnake den. We'll also cover any other pertinent questions you're going to need to know.
How To Find A Rattlesnake Den
The best places to search for a rattlesnake den are dark and cool areas, like animal burrows, underneath rocks or logs, and even your own porch. Just be careful and avoid any sudden movements!
If you suspect a den nearby, but are not sure, look for snake skins. Young snakes shed as often as once a month and older ones a few times per year. But they do not shed their rattles.
Of course, not finding any snake skins does not necessarily mean that there are no snakes nearby. But if you do find snake skins, you can be certain they are living somewhere in the area.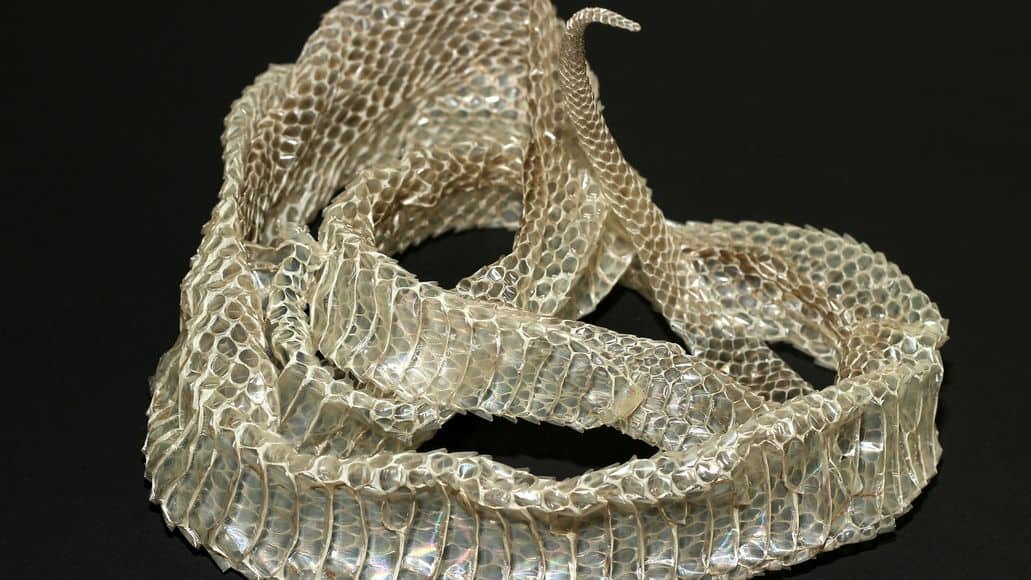 We'll cover just how far rattlers tend to travel from their dens below. First, let's begin by looking at some common locations where you might find a rattlesnake den.
Common Locations Of Rattlesnake Dens
Rattlesnakes like to make their dens in cool and dark places and are most likely to choose somewhere quiet and remote. If their habitat is a dry desert or grassy plain then they're going to want somewhere to go where they can escape from the heat.
Do rattlesnakes live in holes?
Yes, holes in the ground are a good place to start. Often, a snake will inhabit burrows that have been dug out by other animals, since they are unable to create these burrows themselves.
This is understandable considering they have no limbs. They usually inhabit these holes once the small animal has moved on from its hole, died, or even after it has been eaten by the snake.
When it comes to locating a snake in a burrow, you may be lucky and find it closer to the surface, or it may have moved further into the ground. It is usually hard to identify a snake nest. You cam never know for sure if a hole in the ground is a rattlesnake den, unless you see snakes entering and leaving.
Rocks make perfect hiding places, too. Snakes like to slither into cracks of rocks or may use the space underneath to make a home. The coolness under a rock makes it the perfect place for a snake to hibernate.
If you come across a rotten log, this could also be used as a rattlesnake den. The dead logs create enough space for snakes to hide under or slither into any open wood.
Small caves are also another good bet. A cave can house plenty of rattlesnakes and again they would love the dark coolness.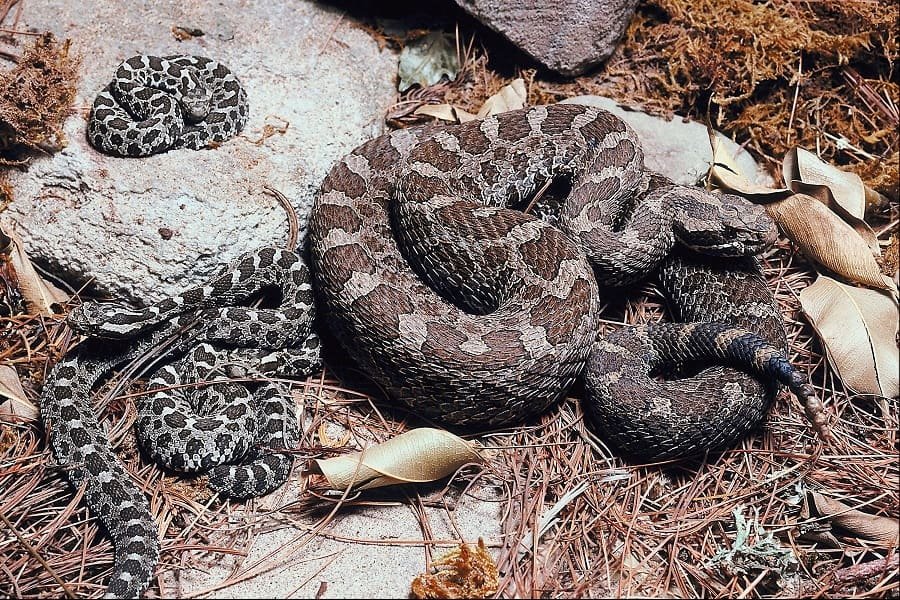 Sometimes, you can find hundreds of rattlesnakes in a den, especially in caves, since these are usually a little bigger than other spots. Other times, you may only find one rattlesnake in a den.
It depends on the area where you are. For example, if the area has a large amount of prey for the snakes, then you can expect to find more of them sharing a den, since they have a constant food supply.
Do Rattlesnakes Inhabit Our Homes?
If you live in the southwestern states of the US or central Mexico, you may even find a rattlesnake den on your own doorstep. Rattlesnakes are commonly found in this part of the globe (in fact, they are the only venomous snake species in California), because they thrive in a hot and dry climate.
You could find a den under the foundations of your home, because it is a nice and sheltered spot. They may even crawl into any crevices or cracks in your walls, which probably isn't the best situation for you. That is just a little too close to home for most of us.
If you do find a den, the best thing for you to do is not to stick your hand in it. A snake may strike if it feels threatened and a rattlesnake's sharp teeth can inject a lot of nasty venom.
If you do suffer a bit, get it treated immediately. Without quick and proper treatment, a bit can make you extremely sick and may require hospitalisation. With some species, it can even lead to death.
Best Time Of Year To Find A Rattlesnake Den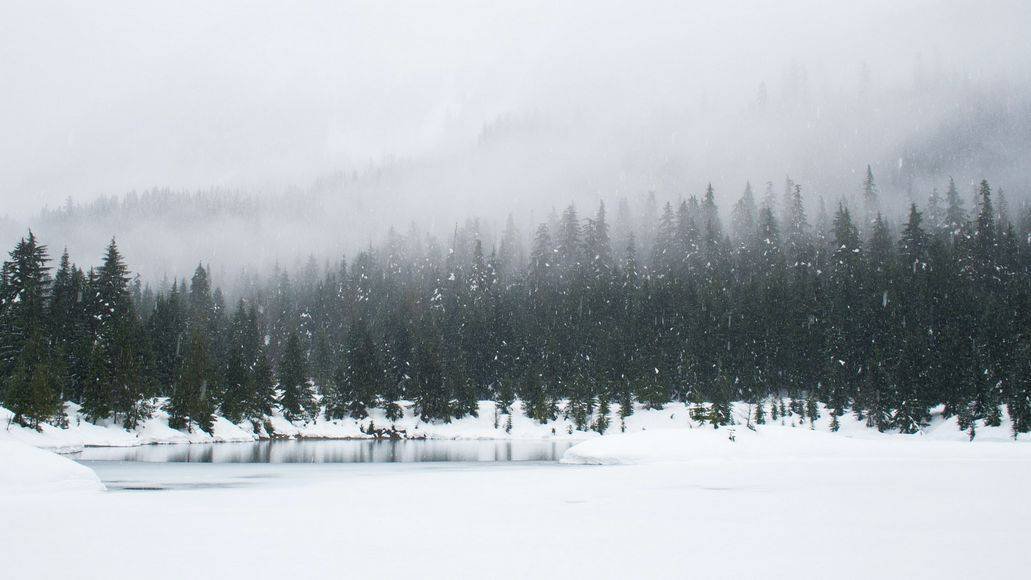 Most rattlesnakes create their dens in the winter, because this is the time of year when they are due to hibernate. If you plan to hunt for a rattlesnake den, it may be best to do so during the winter months, since you'll have more chance of finding one.
The snakes are also likely to be lethargic in the winter when brumating, lessening your risk of a snake bite. When do rattlesnakes come out of hibernation? They generally come out in March or April.
What To Do When You Find A Den
The most common reason people might try to locate a rattlesnake den is to remove the snakes. Perhaps they have been encroaching on your property and they pose a threat to your family and pets. Or perhaps you have livestock and the rattlesnakes pose a threat to your animals.
It can be difficult to eliminate a den, especially if it's home to a large number of snakes. Some methods to destroy a snake den can include setting traps, fencing off your yard, or removing any pests that may double as dinner for the snakes. Without a source of food, they will leave.
Whatever you do, do not try to kill the snake. That can land you in hot water. Is it illegal to kill a rattlesnake? In many states it is, depending on the species. Killing one can result in a heavy fine and could even land you in jail.
The best and safest thing to do, however, is to call in a professional. This will ensure no one gets hurt hurt, including the snakes. They will (hopefully) get rid of the snakes in a humane way, by simply relocating them away from human populations.
How Far Do Rattlesnakes Travel From A Den?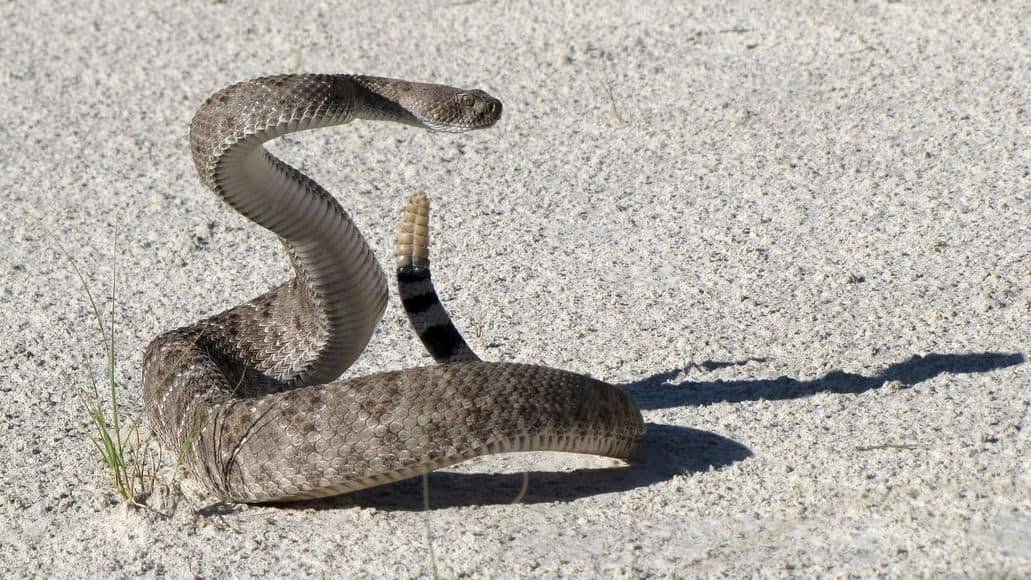 It is quite common for a rattlesnake to stray far from its den. If a snake is looking for prey, or if it is mating season, you can expect it to travel up to a mile from its den.
In other words, if you see a snake on your property, it does not mean that the den is close, too. But if you see snake skins, the likelihood of a den being close is much higher.
Do Rattlesnakes Stay Close To Where They Were Born?
Rattlesnakes are not known for staying close to where they were born. An interesting rattlesnake fact is that they give birth to live young, instead of laying eggs, like many snake species and other reptiles.
When these snakes are born, they find themselves in a comfortable and sheltered den. However, they start to stray out on their own after anything from a couple of hours, to a couple of weeks, after they have been born.
What Time Of Day Are Rattlesnakes Most Active?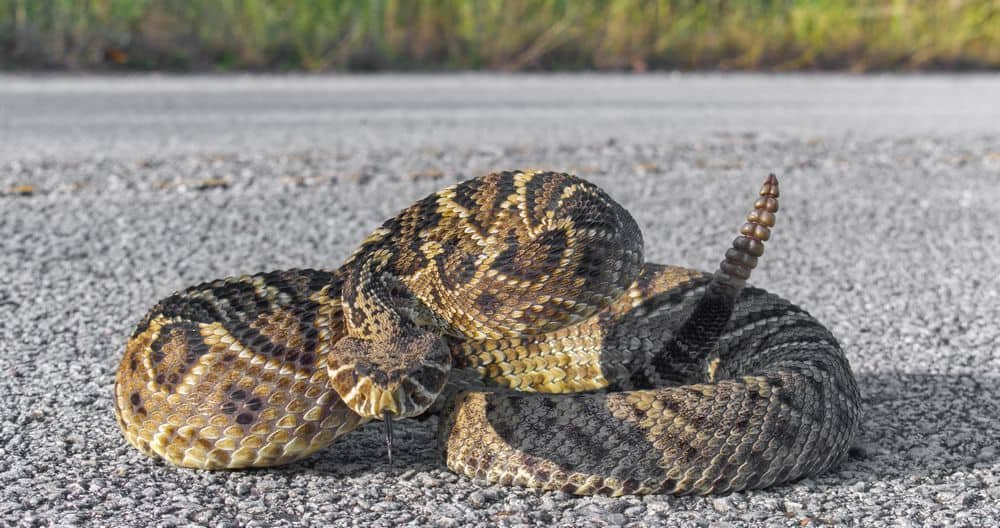 You can find a rattlesnake out at any time of day, but they are most active either at night or in the early hours of the morning. This is because they find it easier to hunt when the weather is cooler, because they locate their prey by sensing the heat it emits.
Snakes have a sixth sense that allows them to feel the heat of objects. It is basically like infrared vision. This is easier to do at night, because it means other objects have cooled down from the heat of the day, while living creatures still radiate the same amount of heat.
Locating Rattlesnake Dens: Final Thoughts
Rattlesnake dens are difficult to identify, because they do not create their own dens. Instead, they inhabit holes dug by other animals, or they live under rocks, in hollowed out trees, in caves, or in any other cool and dark location that offers them protection.
Since you can not identify a den purely by looking at it, the key is observation. If you suspect a den, look for snake skins in the area. You should also keep an eye on the suspected den to see if any snakes emerge or enter.
Once you have found a den, contact a professional. There is simply too high a risk of something going wrong if you try to deal with the den yourself. And you don't want to just kill the snakes anyway. They are an important part of the ecosystem, so it is best to relocate them.