There is one thing we repeat over and over on this site.
Snakes mean us no harm.
They are more afraid of us than we are of them. And they do their best to keep their distance.
The only time they will strike is when they feel threatened.
And few things are as threatening as a human stomping on your nest.
What does a snake nest look like then, so that we can make sure to avoid them?
That's where things get tricky. They can be almost impossible to detect visually.
Keep reading to learn a few things you can look for to determine if there is a snake nest nearby.
What Does A Snake Nest Look Like?
It can be hard to spot a snake nest, because they are usually well camouflaged. Sometimes, you can recognize them by leaves piled on top of each other that have been somewhat crumpled or flattened.
The weight of the snake crumples and flattens the leaves, giving you the only real clue. However snakes can nest in many other places and most of them are almost impossible to detect by sight alone.
You will usually have to rely on other signs of a snake living nearby to determine if there is a nest in the vicinity. Look for things like snake droppings or shed snakeskins. Or, of course, an actual snake.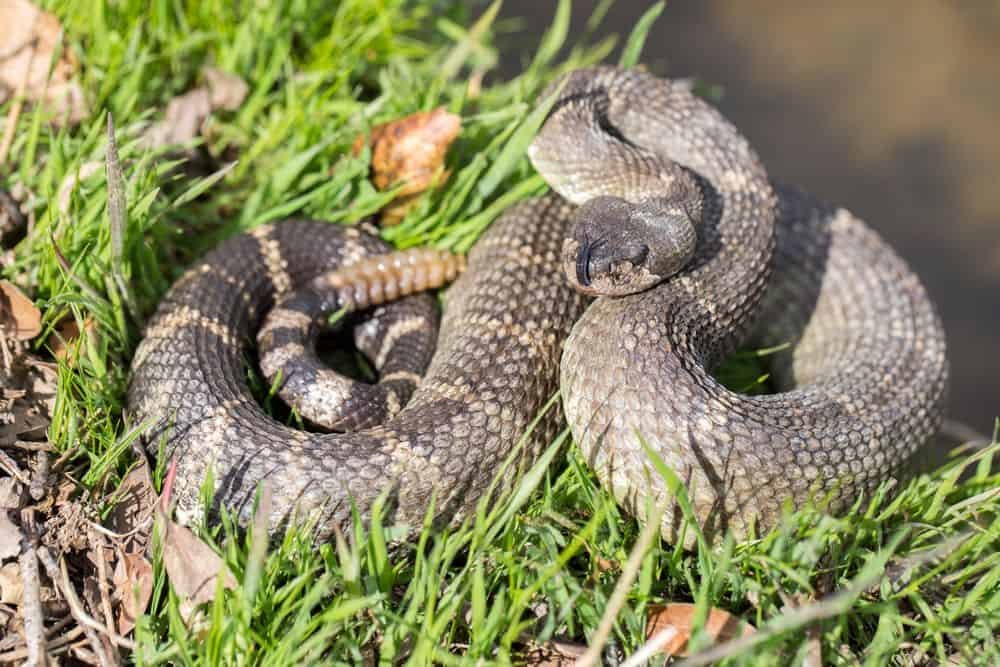 If you have seen signs of snake activity, there is a good chance a snake has made its home nearby. There are certain types of locations that snakes like to use for nests.
Where To Find A Snake Nest
Snakes are solitary creatures. They prefer to keep out of the way of humans, of other animals, and even of other snakes. That is why their nests are usually well hidden.
The most common places to find a snake nest are in animal burrows that have been vacated (often because they snake ate the previous inhabitants), underneath rocks, beneath loose sand, underneath dead and hollow logs, and underneath lots of heaped leaves.
Why Do Snakes Nest?
Snakes aren't exactly homely creatures. They are not the type to set up a base and settle there. Typically, the only reason they may nest is to lay eggs or to mate.
A pregnant female snake will create a nest to make sure she has a safe environment to lay her eggs or to give birth (not all snakes lay eggs).
Her young may also stay in the nest with her for a couple of weeks after birth, so that she can care for them. Only some species care for their young.
And even the ones that do, only do so for a short period. After that, the mother takes off, leaving her young to fend for themselves. Snakes are definitely not the most caring of creatures!
Can Snakes Nest In My House?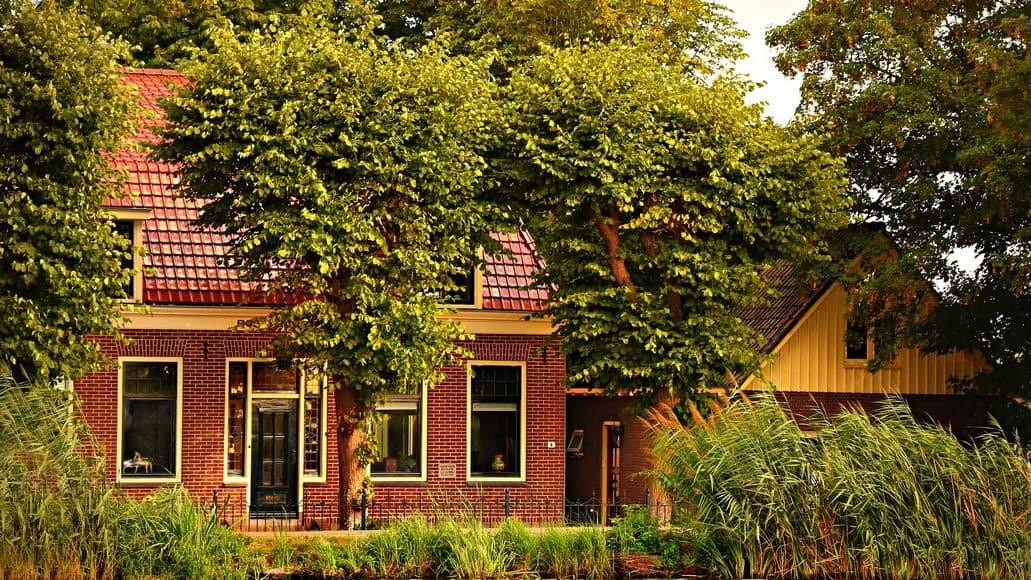 This is probably not the answer you're hoping for, but yes, snakes can nest in your house. This is especially true, if you live out in the sticks and aren't near any busy cities or towns.
You might find a snake nest underneath the foundations of your house, since this is the easiest part for them to get to. But they could even be nest in your walls!
Our homes make inviting nests for snakes. The are attracted to the comfort of a house and the protection it provides against predators and the weather.
If you notice a snake slithering around in your yard, or even your actual house, chances are there is a snake nest somewhere on your property.
Other ways to tell include the smell. Snakes have an awful musk to them. You may also find snake droppings littered on your floor or yard. You could also come across a snakeskin.
If you notice any of these tell-tale signs, you might want to call a professional to find and remove the snake nest, especially if you live in an area that is home to venomous snakes.
Unless you have experience, removing a rattlesnake den or another potentially venomous snake is not something you should try yourself, especially if you suspect a nest. The female snake may be protective over her nest and you don't want to get hurt.
You could also be in for a hefty fine if you live somewhere where it is against the law to kill snakes, or at least to kill certain species. For example, it is illegal to kill a snake in Virginia, unless it is on your property and threatening you or your livestock.
Is There A Snake Repellent?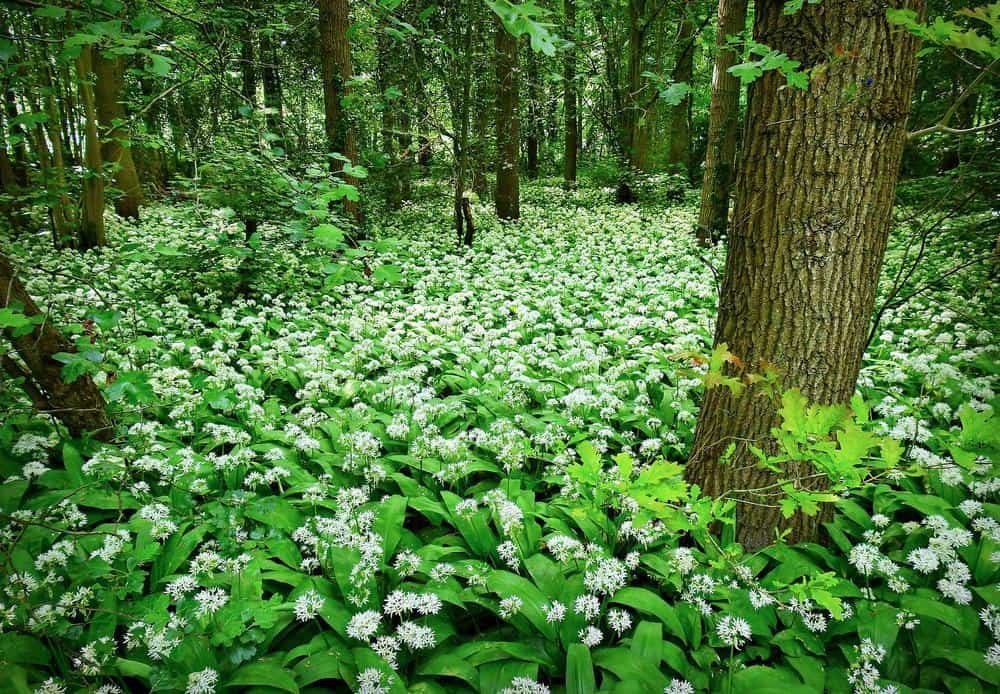 There are a few tricks you can try to keep a snake away from your home and prevent it from setting up a nest. This article covers the best commercial snake repellents, but you need to bear in mind that no snake repellent is going to be 100% effective.
You can pick up a snake repellent online or at most commercial stores. But you can also make your own natural snake repellent at home.
You can make homemade sprays with things like garlic, for example. Or if you want something that smells nicer, you can mix together a cinnamon spray or a lemon grass spray.
Along with these repellents, it is also a good idea to try and seal up any holes in your fencing and close off any other avenues snakes can use to gain access to your property.
Perhaps the best way to keep snakes off your property is to make it as uninviting as possible. Remove clutter, which makes for good hiding places and get rid of standing water. Keeping you yard clean keeps also keeps away rodents. And no rodents, means no snakes.
What Does A Snake Den Look Like: Final Thoughts
A snake nest looks like nothing out of the ordinary, most of the time. That is what makes them so hard to identify. Snakes will build nests out of various different locations, including the dens of other animals.
Sometimes you can recognize the signs of a snake nest, but most of the time, you have to rely on signs of a snake being nearby. That tells you there is a nest in the vicinity and then you can look for probable locations.